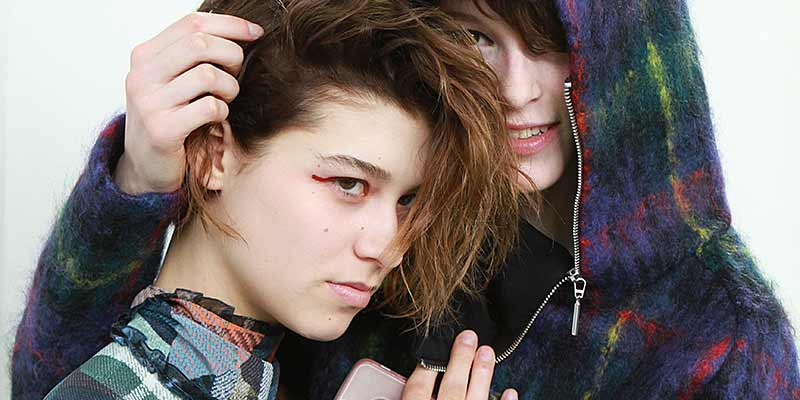 Like it or not, the eighties are back. Backstage at the Wunderkind Fashion Show winter 2017 2018 hair stylist Damien Boissinot created a modern and updated version of eighties 'Madonna look'.
Watch the video and pictures and copy the look!
This is what Damien Boissinot told us:
The show for the Wunderkind Fashion Show is a kind of cool feeling of the 80s because Wolfgang [Joop] wanted to keep the girls how they arrive, which is natural but pushing it in the 80s look. A little bit new wave. So we did that texture of the hair which is dry and not so dry, heavy but not too heavy and we flip one side and it's on the eyes on the other side. It is a little bit messy, a little bit wild, a new wave feeling in a way.
We used some products from L'Oreal because the L'Oreal team is helping me today. So I used some mousse to get that texture to make the hair a little bit dry but also quite wild. You can feel the texture also when you touch the hair. We also used some wax also from L'Oreal and the finishing hairspray from L'Oreal.
Are the eighties back?
I think so. I mean today definitely yes!
In association with
ADVERSUS