Backstage at the Les Copains FW 2018 2019 Fashion Show we spotted the cutest hair style: a little faux bob with a retro twist. The inspiration for this hair style was the legendary fashion model Capucine. Top hair stylist Peter Gray interpreted Capucine's hair style in an absolute gorgeous way. The secret is, the hair stylist explained, to first build a kind of 'foundation' in the hair as a basis for this hair style. Watch the video interview to know more about it.
This is what Peter Gray told us:
"Today we're working on a little faux Bob. What we're doing is we're setting the hair old-school style first. We're using Tecni.ART Pli from L'Oréal Professionnel [a thermo modeling spray] first while blow-drying the hair, and this is to create a foundation.
I think most women try to achieve a style without a foundation. It's very important however to put the foundation or primer product throughout the hair first, dry it off and then we're using the constructor spray [Constructor Spray from L'Oréal Professionnel] on each individual curl and we're setting that in. It's to give us like a real set hair style that we can then blow-dry over the surface to loosen it up.
We're then gonna take the back of the hair into like a loose ponytail and twist it and roll it up and just pin it using two pins crossing each other at the back of the head to create this little faux bob with lots of loose hair falling down so that as the girls walk down the catwalk there's this soft floaty hair moving. To help that we're gonna use a bit of the Tecni.ART Fresh Dust from L'Oréal Professionnel which will give it a dry matte feel, a little bit more modern rather than shiny and glossy".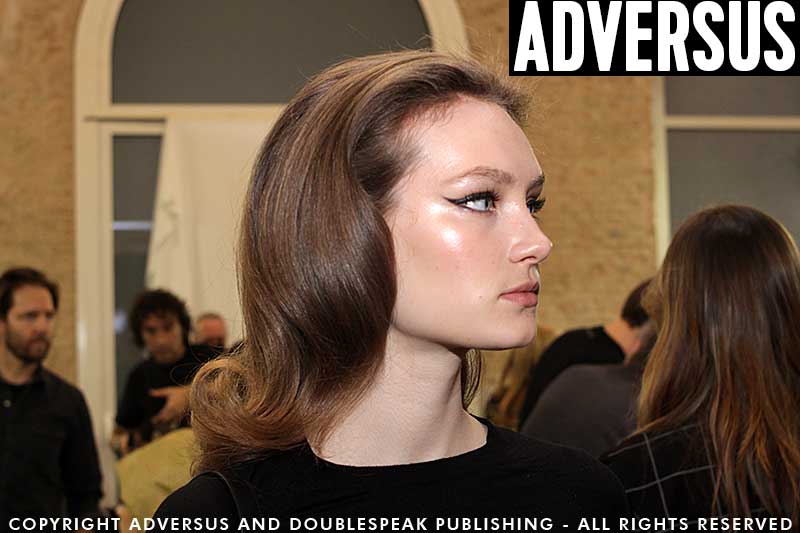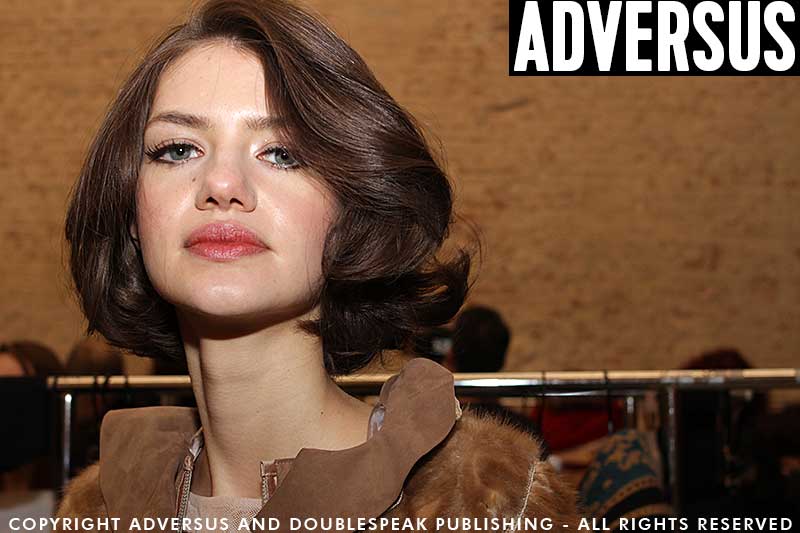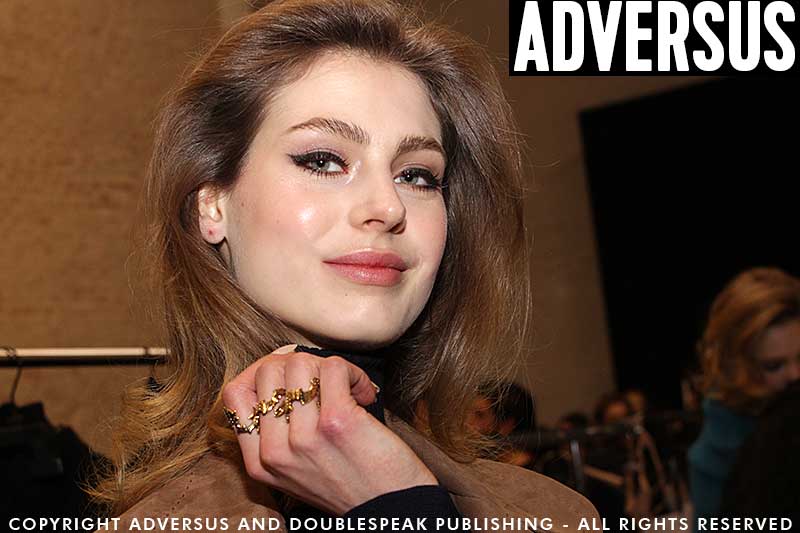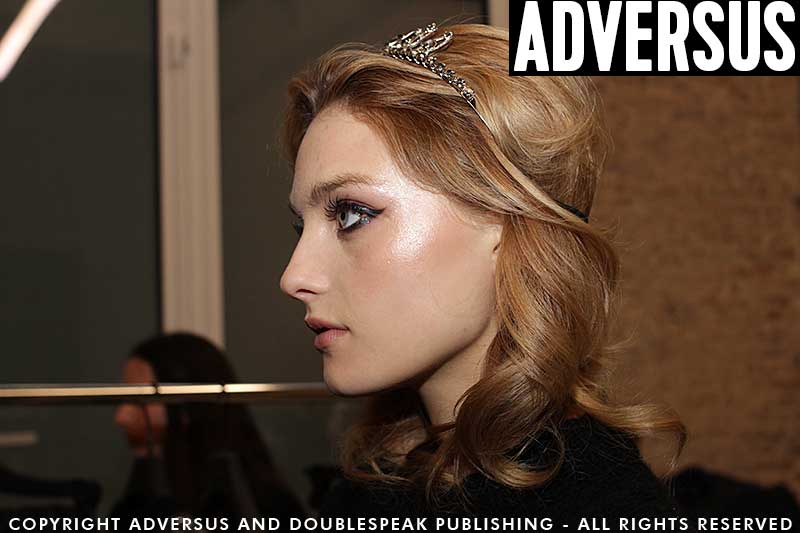 In association with ADVERSUS