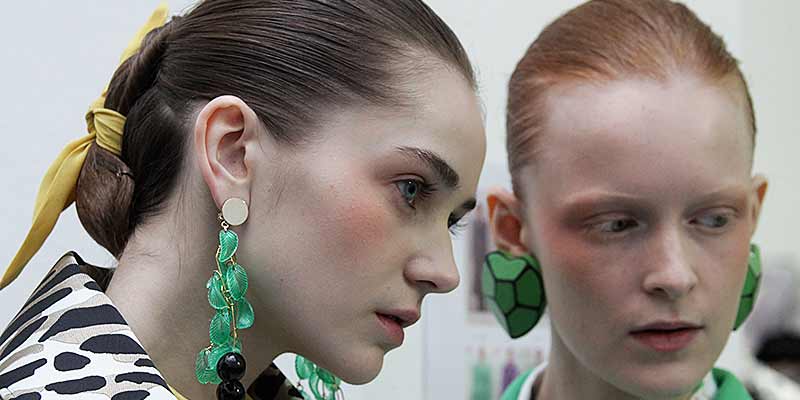 This hair updo, created by hair stylist Peter Gray for the Mila Schön FW 2017 2018 Fashion Show is simple yet very sophisticated. Watch the video interview and… copy the look. We love it!
This is what Peter Gray told us:
We are backstage at Mila Schön in Milan. What we're doing is something very elegant and sophisticated this season. The hair is very simple. It is separated into two ponytails. We blow-dried it to make the hair nice and thick and voluminous,  so that when we take the hair back it is not too close to the head.
The two ponytails then… We've netted one of them and we've twisted it around to create a very elegant sophisticated chignon. The two ponytails are basically knotted together in a very loose knot, open together.
In association with
ADVERSUS