GIVENCHY BY RICCARDO TISCI
SPRING/SUMMER 2015 WOMENSWEAR COLLECTION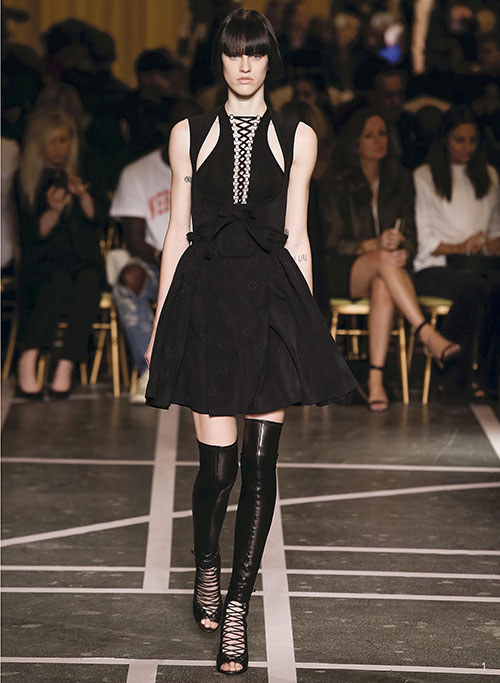 For this collection, Riccardo Tisci goes back to the seventies and his early days at Givenchy. Those days when the woman was sexy and powerful, sensual and self-confident.
From the high boots, to the lace dresses and leather high waist trousers, this collection draws inspiration from oppositional references: tyrolien in the shape, pinball in the prints and rock in the attitude.
Riccardo Tisci gives a new breath to the Givenchy wardrobe. He proposes a modern version of his rock/couture style with a very graphic silhouette optimized by the black & white print.
The strength of this collection resides in the knowledge of mixed materials : eyelet on lace, printed chiffon, cut out leather and leatherette embroideries, iron nails and semi-precious stones.
The Spring Summer 2015 Givenchy woman is the quintessential amalgamation of all the women who continue to inspire Riccardo Tisci and his vision of Givenchy.