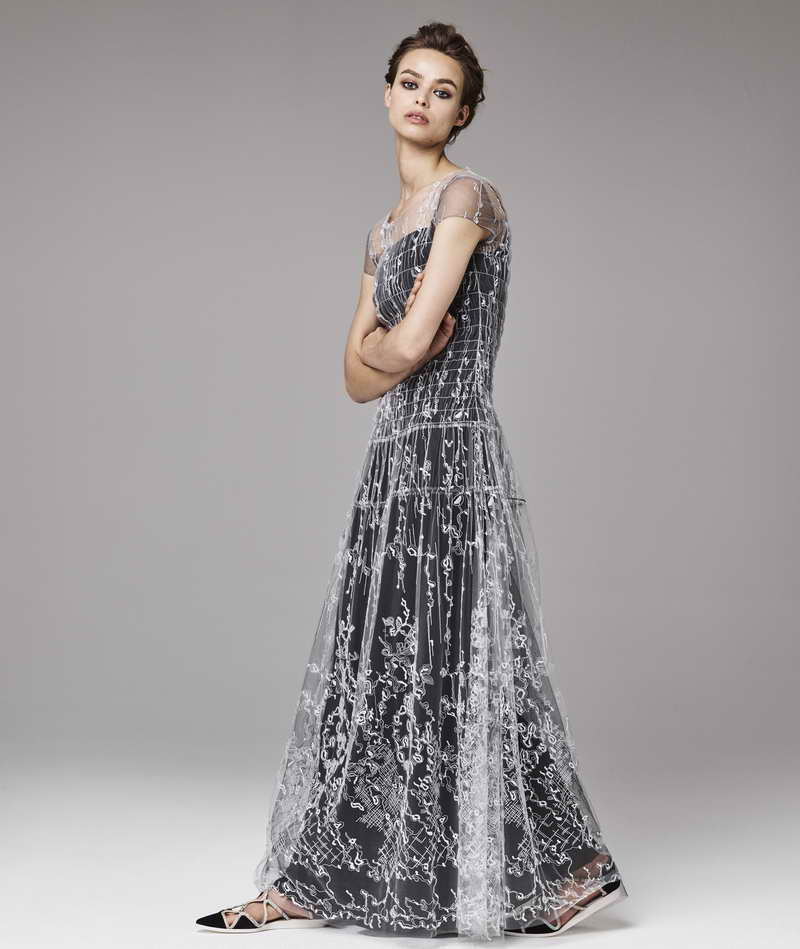 The elegance that makes an impression and is remembered, not just seen. Giorgio Armani revisits his
most iconic silhouette and adds unexpected touches to the Giorgio Armani Spring/Summer 2017 resort
collection.
There is a strong focus on the shoulders in deconstructed jackets and suits that move
naturally with the body, creating the impression of an elongated and sleek figure. The cargo pants, or
cut like five-pocket jeans, are the note that creates new harmonies.
The key concept here is easy-to-wear. The soft fabrics with a 'used shining' appearance reflect the light
in an intriguing way and accentuate the refined palette of grey hues, which are illuminated by hints of
sapphire, ruby, amethyst and turquoise