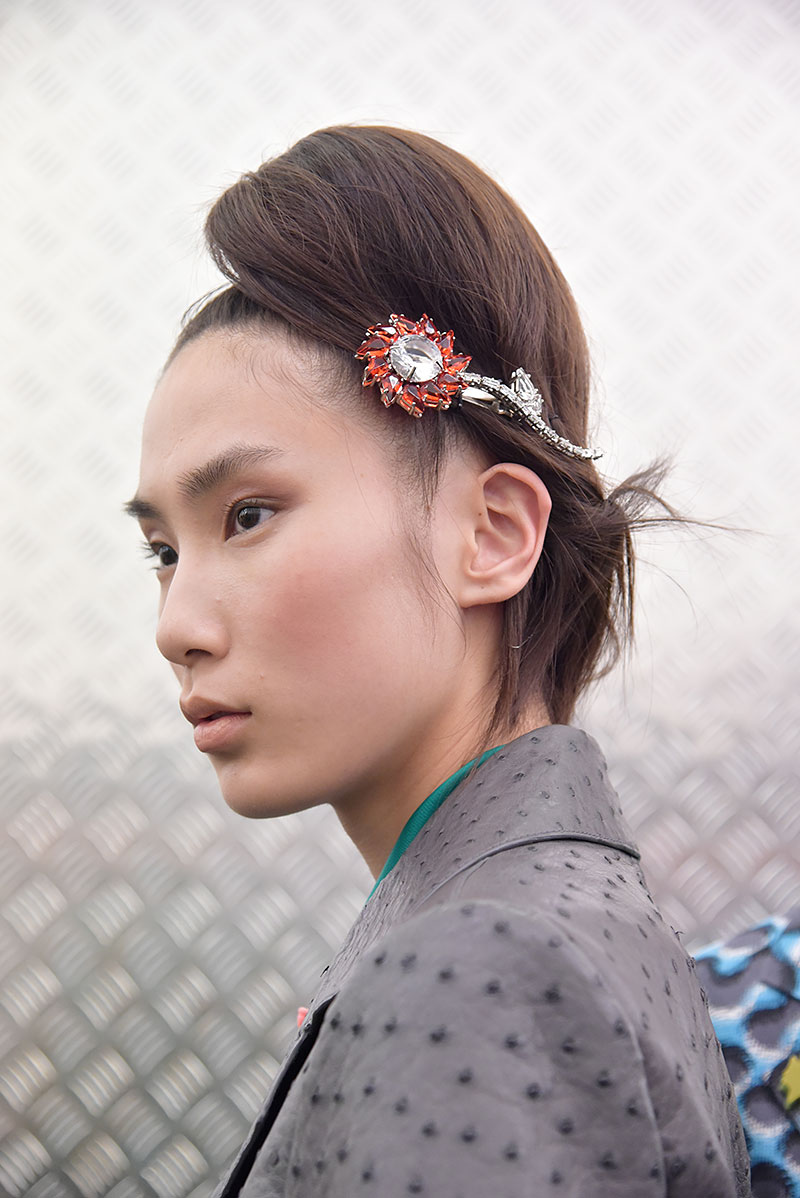 The hair look at the Prada AI 2015 2016 catwalk show was really super COOL. The look is at the same time nerdy and edgy. Nerdy because of the high pony tail (who does not remember high school pony tails?), but also edgy and innovative because of the very high position – very near to the forehead – of the pony tail.
You can easily recreate this hair look, envisioned by hair team Guido for Redken, for yourself flowing these steps. Gather your hair in a very high ponytail on top of your head or, more precisely, even a little more near your forehead. Make sure the pony tail is very tight. To get that slick look without flyaways, blow drying your hair straight of use a flat hair iron. Wrap a small lock of hair around the pony tail's elastic band and secure with a pin. Comb back the ponytail to create volume and clip the tail behind your ear with a charming barrette.
For achieving the full effect wear the ponytail with a quite 'nerdy' outfit: a geeky blouse with a bow, a big sweater, a pleated skirt, loafers….