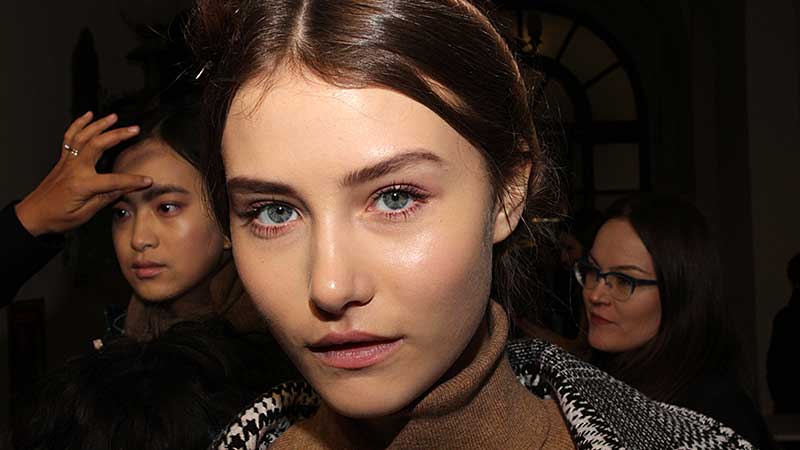 Fresh and natural sexy makeup looks with Cynthia Rivas for MAC, backstage at the Luisa Beccaria Fall Winter 2018 2019 Show at the Milan Fashion Week.
This is what Cynthia Rivas told us:
We wanted to keep the girls keep looking young and fresh, and Luisa's signature is a lot of eyebrow because eyebrow helps to give that beautiful, youthful type of look. So what we've done: we've enhanced natural tones in the face. So we've used pink tones on the eyes, cheeks and lips and then we gave a little bit more of a feminine feel with mascara and some individual eyelashes to really accent the eyes.
What did you use for the eyebrows?
For the eyebrows we used eye shadow just to make them look a little bit fuller, and then we brushed them up with a little bit of brow mascara. That kind of helps to give a nice, fuzzy natural feel to the brows.
The skin must be very important I guess…
Skin is always important. It's always a trend that we see every season. It's perfected skin but this season it's about looking real and it's not about it looking to artificial with too many shiny products. So what we've done is we used a foundation that looks like skin, just to conceal where necessary and then we left everything else natural.