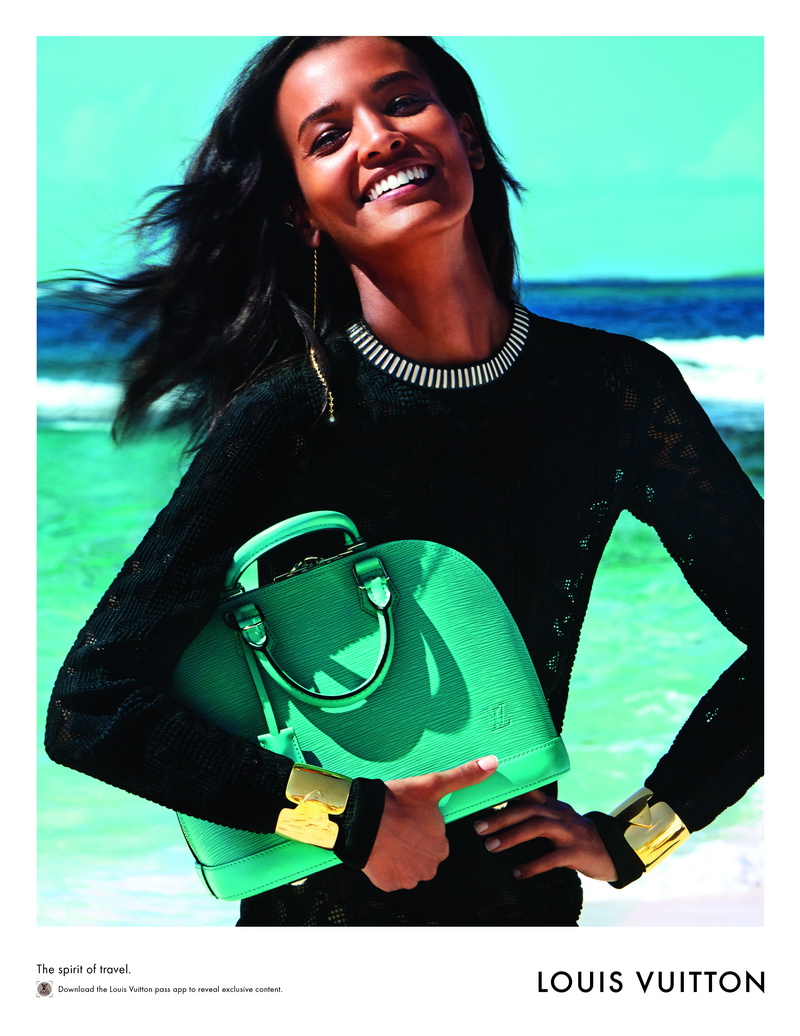 A new and wondrous step for the "Spirit of Travel" campaign.
Following a dreamlike safari through the African savanah, Louis Vuitton sets its trunks halfway between the sky and the sea under the beating sun, where the belles du jours give themselves to exciting visions of Caribbean jaunts.
Sailing towards the horizon, searching for adventures on a drifting pier: this is the spirit of travel for which the House of Vuitton has long been recalled. Enveloped in luxury, an odyssey through the terrains of fashion. A journey exquisite in its elegance.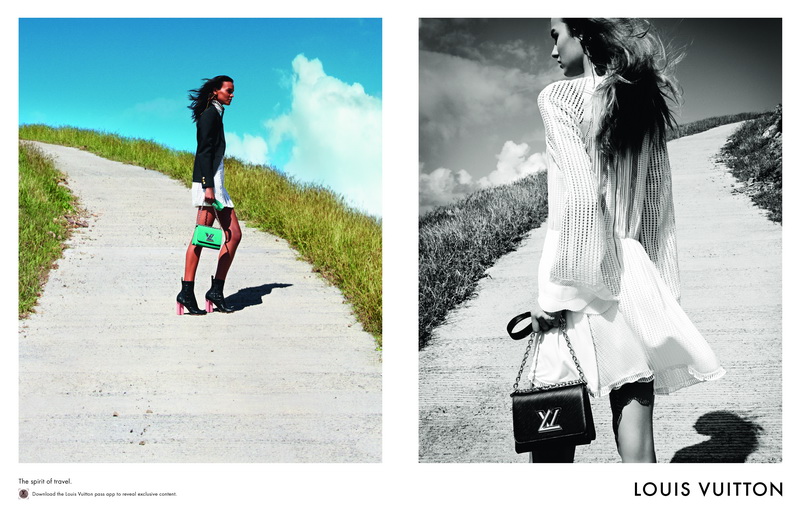 Precious trunks, unique luggage and celebrated bags ring in tune with this scintillating nature. As colours range from aqua, desert to forest hues, all of Louis Vuitton's leather goods answer to this one radiant light.
And then we have the Epi leather sitting inherently in Vuitton's history, beating stronger now than ever in whole, pastel tones against the pulsating ripples that have forever adorned trunks and suitcases, the iconic Alma bag and the new Twist alike.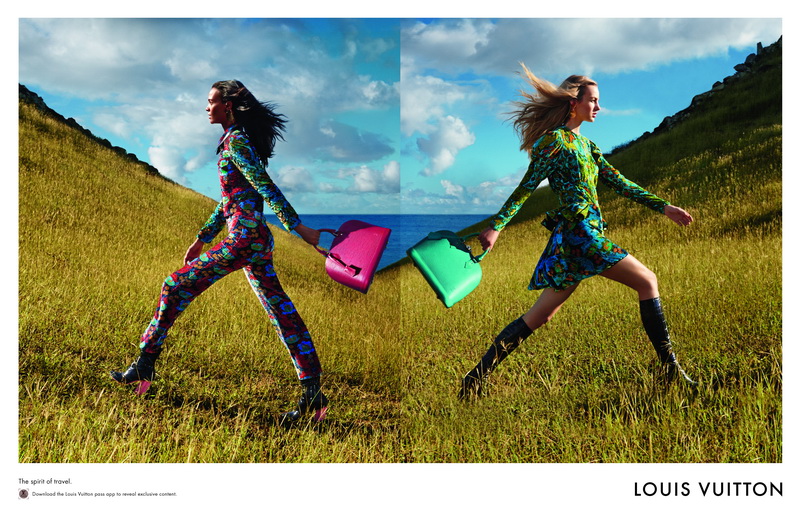 "Epi Landscapes" become one with nature and will be prominently displayed from the 6th April till 14th June in Louis Vuitton's shop windows worldwide.
The new "Spirit of Travel" campaign embarks on a journey towards pure excellence.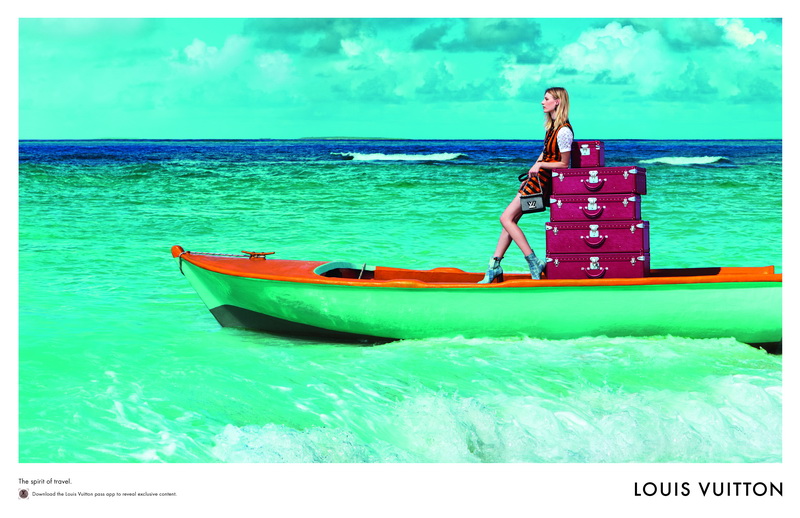 Photographer: Patrick Demarchelier
Models: Liya Kebede, Maartje Verhoef, Julia Nobis,
Stylist : Marie-Amélie Sauvé
Hair : James Pecis
Makeup: James Kaliardos