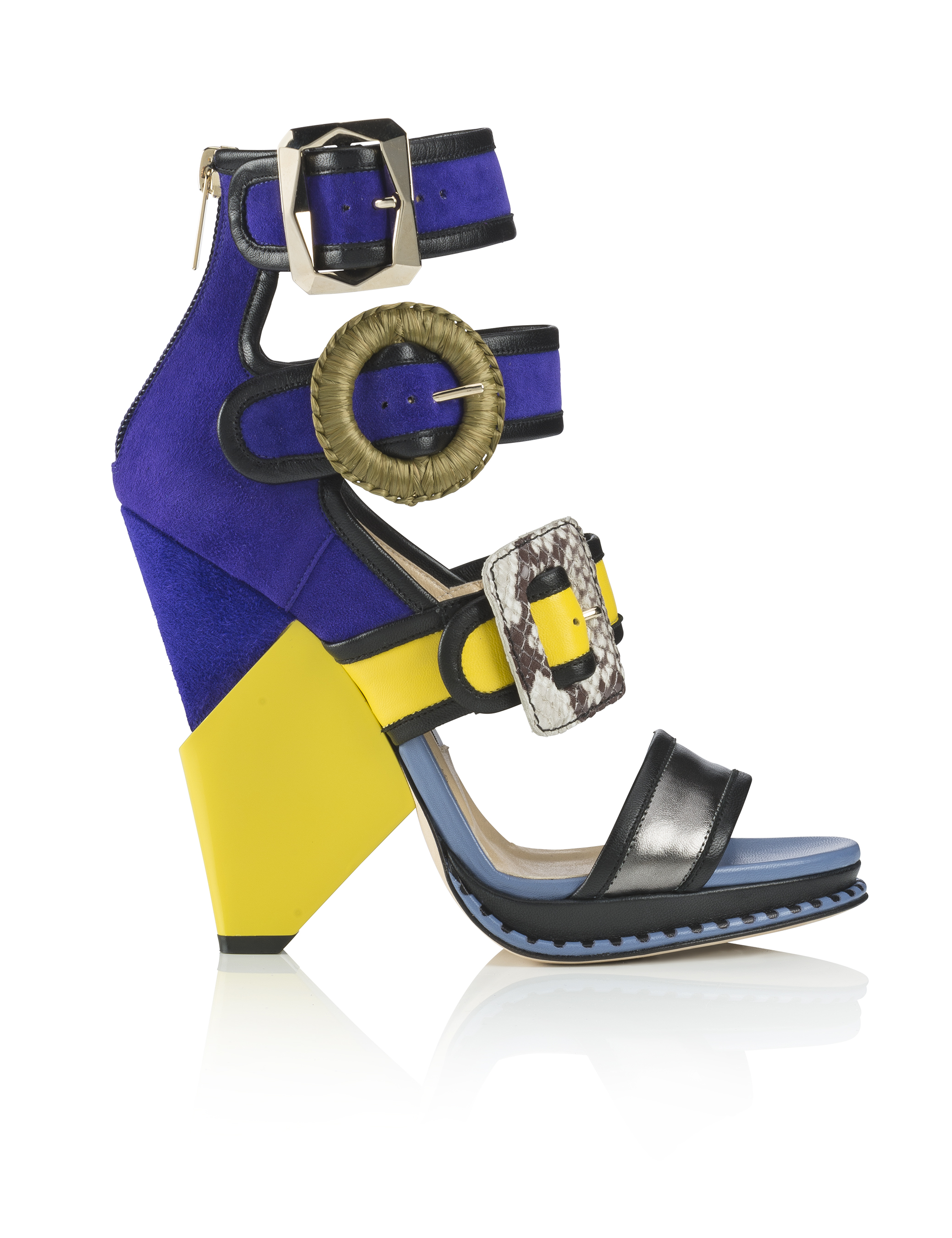 Tribal artisan details play in contrast to modernist graphic lines and volumes throughout the Spring Summer Jimmy Choo 2015 collection. Ethnicity merges with bold geometric designs that reference diverse influences such as the abstract artwork of Swedish artist, Hilma af Klint and hand worked elements of African craft.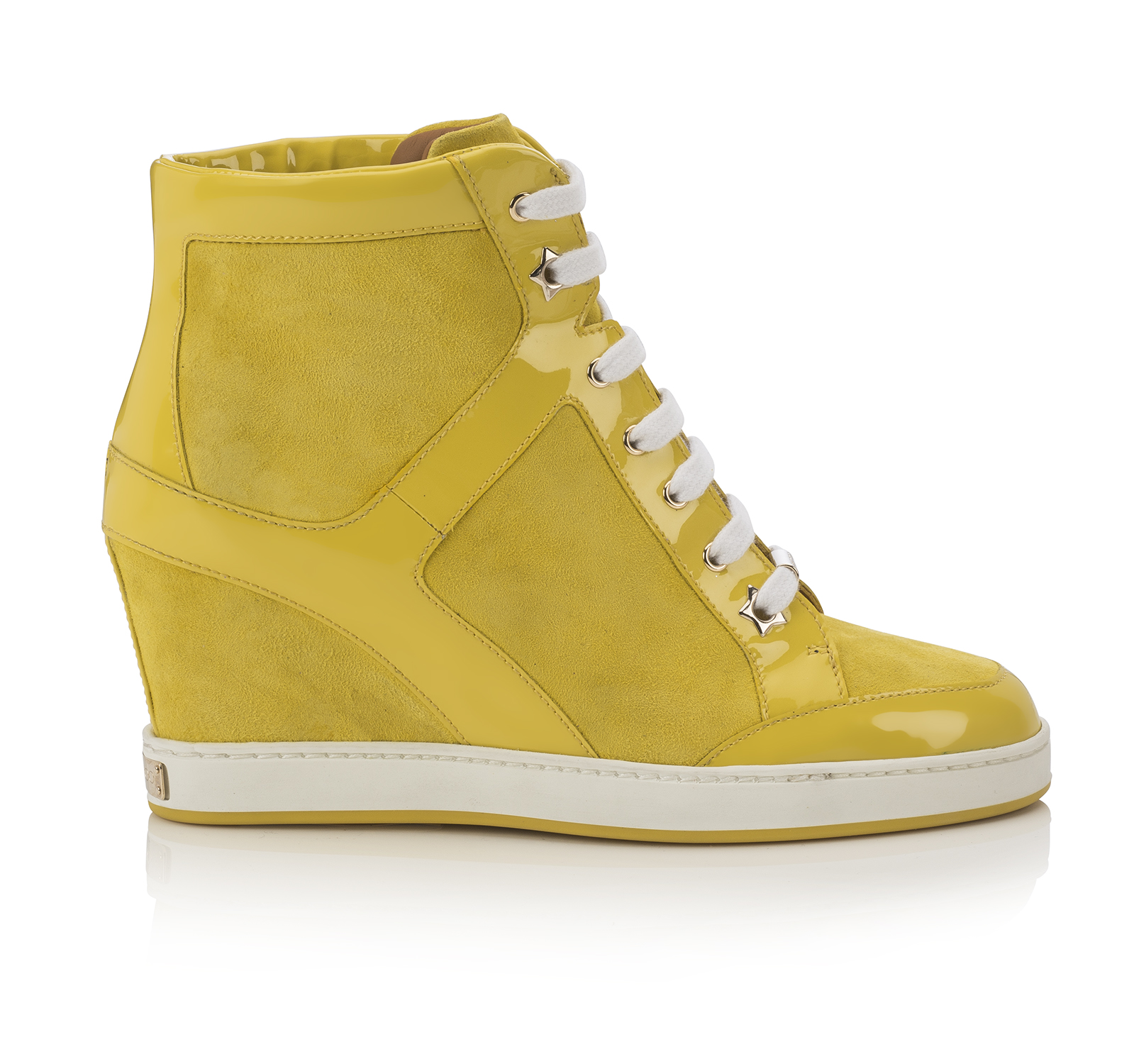 Creative Director, Sandra Choi plays with Jimmy Choo's signature animal print with a contemporary abstraction of monochromatic zebra print presented across shoes and bags in a manner of guises; contrasted with tactile raffia, flashes of lemon yellow and deconstructed geometric colour blocking on heels and flats.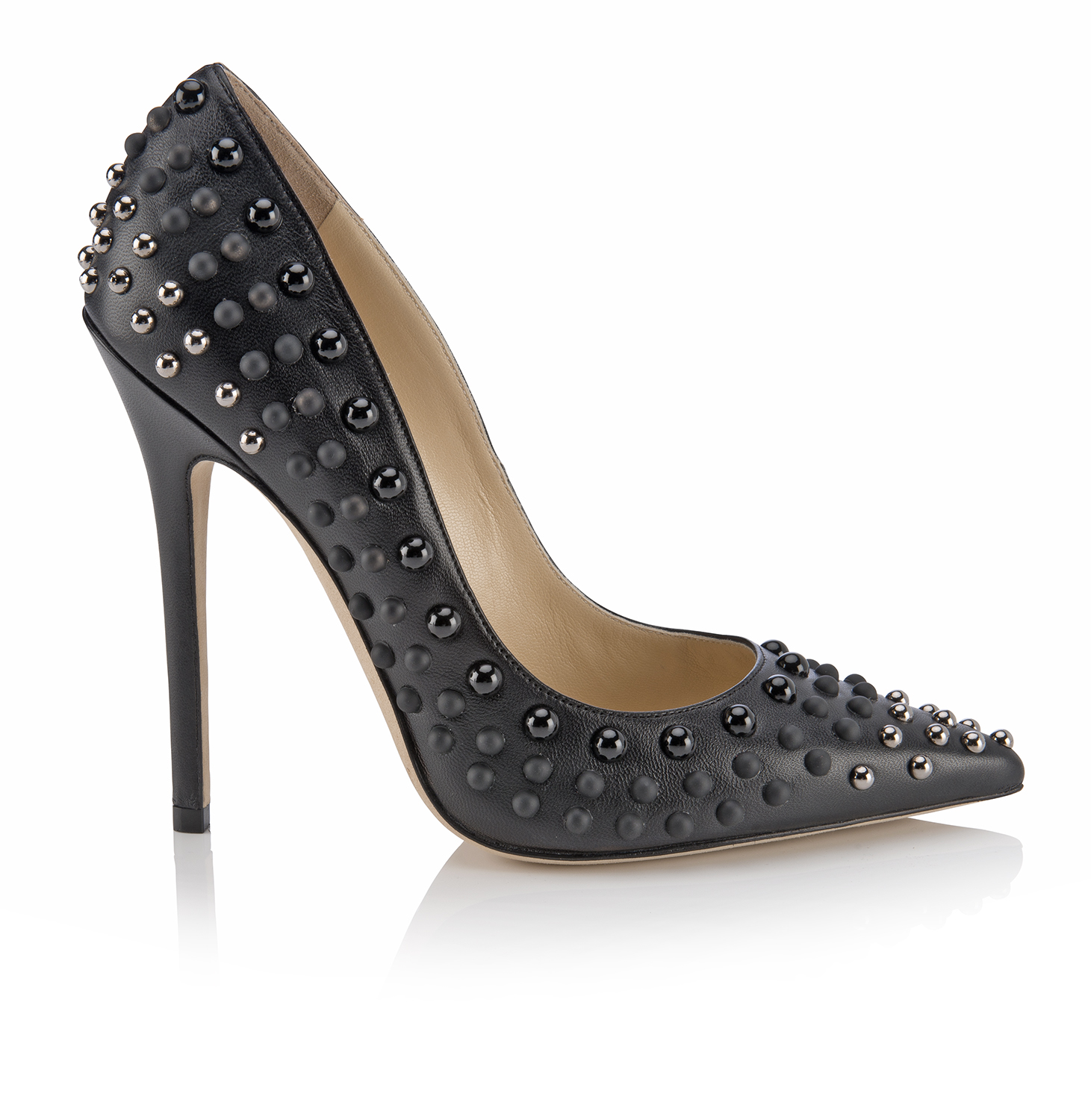 Colour punctuates the collection in a calming array of muted pastels shown in shades of denim, aloe, bluebell and lemon with a pop of bright shades of flame. Contradictions of colour, shape and silhouette draw on surrealist influences.
"I was drawn to the colour palette of Klint combined with the almost scientific influences in her work; there is a sense of discovery, feeling both liberated and calm. My muse was a modern day Josephine Baker; I admire her spirit and strength. Her bohemian style and eclectic ethnicity meant she was an icon of her time and wasn't afraid to break the rules. I found myself imagining what she would be like if she were alive at this time." Sandra Choi, Creative Director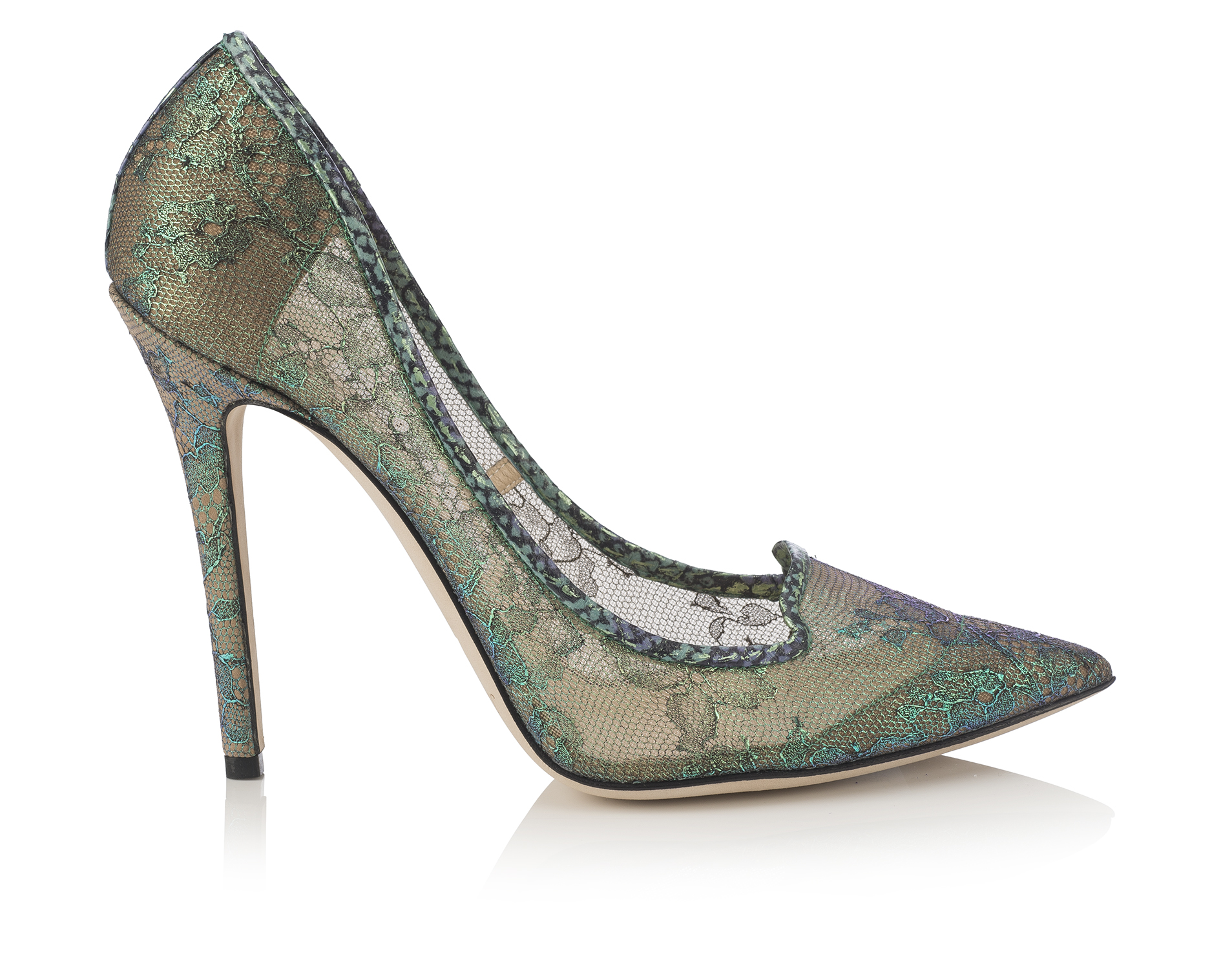 Heel volumes on shoes shift shape from slim stiletto to block heels to sculpted wedge heel. Shoe uppers are a bold canvas for artful details like colour blocking, beading, or hand-painted animal prints.
Bags, including ZADIE and ZOE, feature tribal inspired adornment with patchworks of exotic skin; ALBA framed with rock metal studs that despite their fierce silhouette have a softness of movement that is alluringly tactile.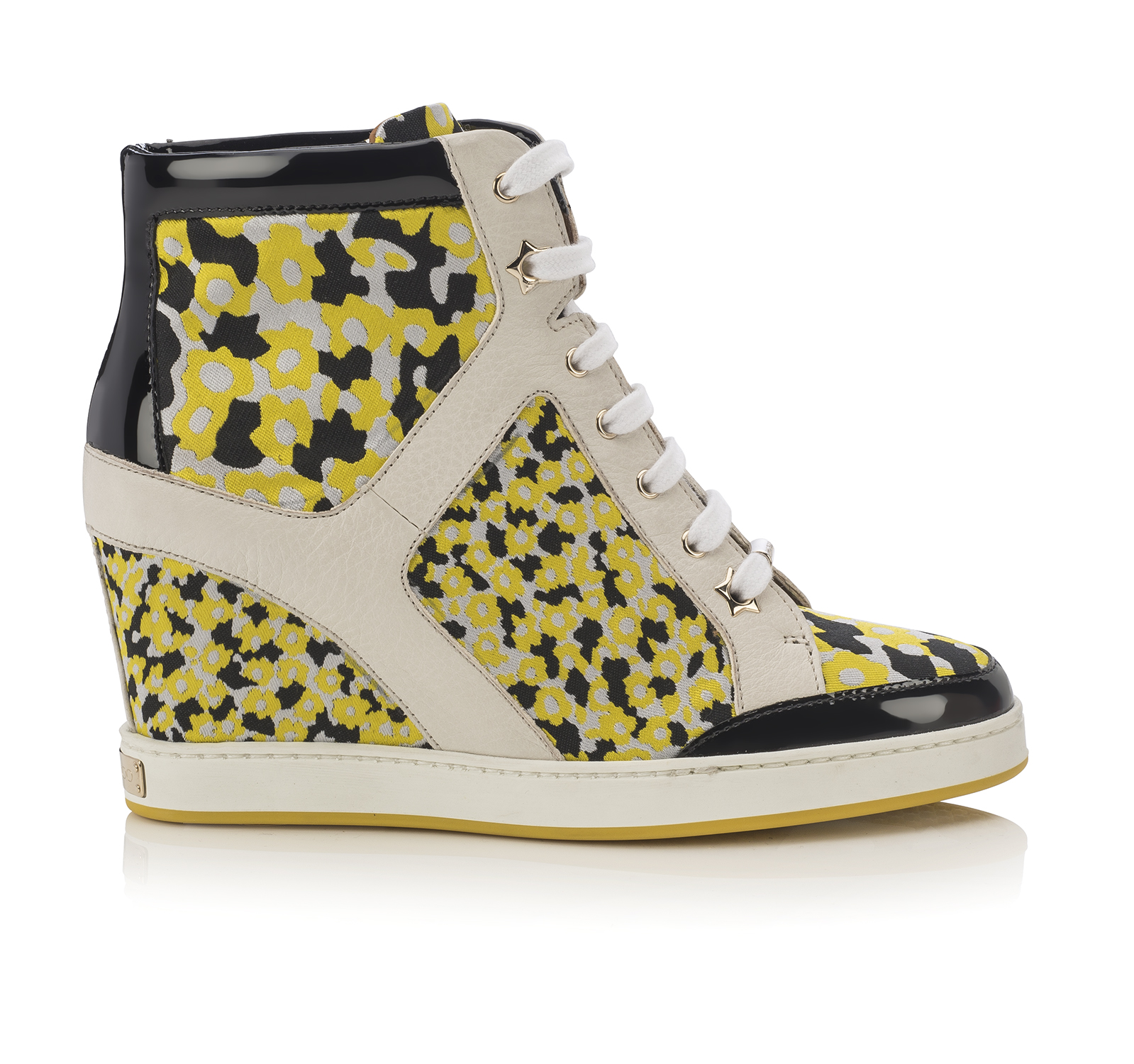 A new geometric wedge hybrid heel is presented in KASCADE with t-bar strap detailing. The KAYA features the same heel with multiple wide straps in surreal colour blocking and multiple fabrics finished with contrasting round and square buckle detailing. The HEXO closed toe sandal echoes the same unexpected juxtapositions of materials and shapes with coated line fabric.
Intarsia designs in fire, lagoon, lemon and safari lend a sense of dreamlike movement to the DANI pointy toe pump. A deconstructed black and white checkerboard design gives a prismatic effect to the signature pointy toe pump, ANOUK. LAPRIS features exotic panels of elaphe framed with contrasting patent that finished with a ladylike bow at the ankle.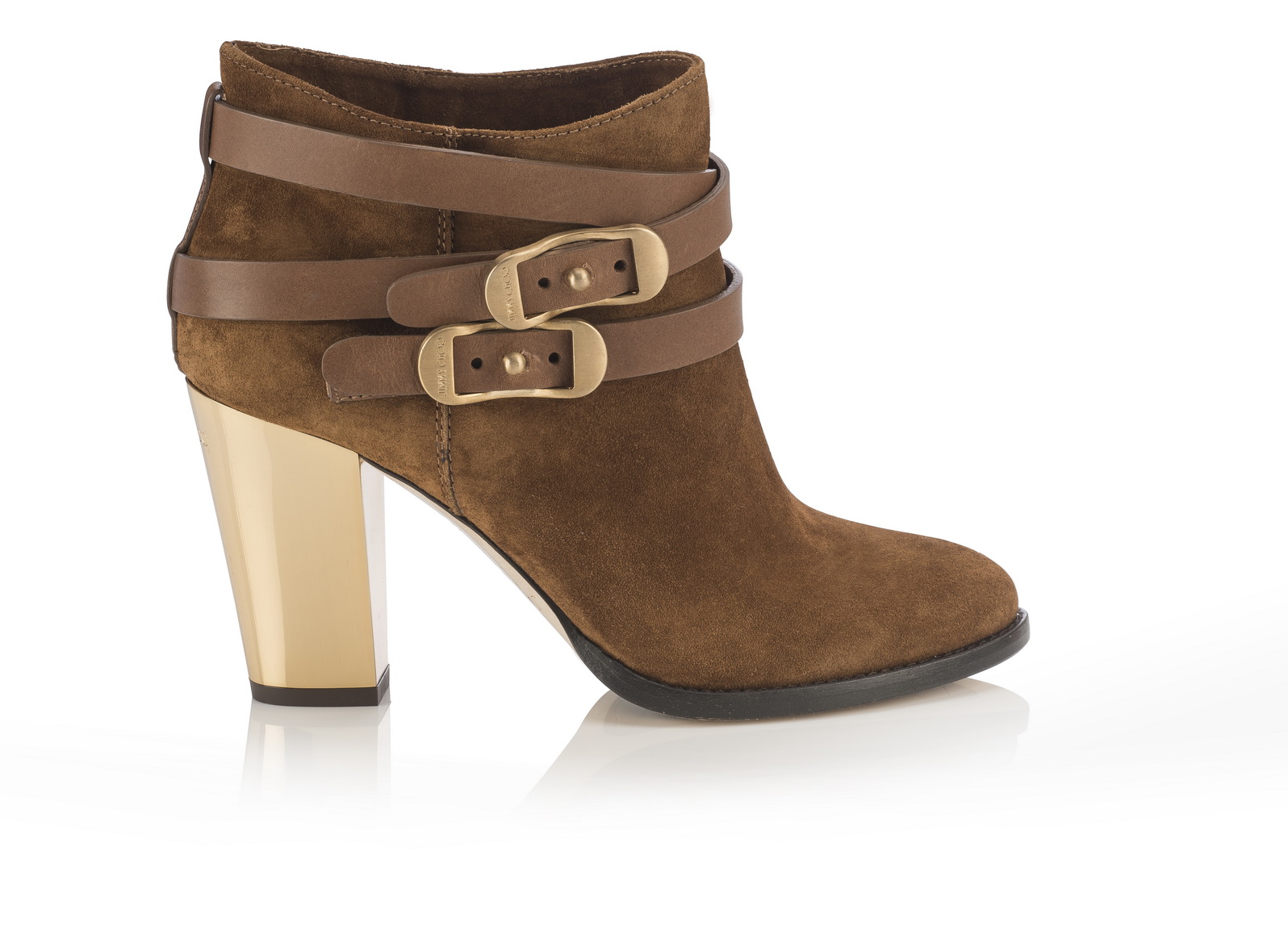 A modern take on the mule is presented in TARIS featuring a plexi heel and curved cross over straps for a clean graphic silhouette in safari and bluebell patent/suede contrasting finishes. The KATTIE sandal takes inspiration from the signature tribal necklaces with multiple, slim laces of leather create graphic panels in single colour palettes finished with a contrasting modern zip.
FLUME is a heeled bootie taking inspiration from safari styles but presented with a glamorous heel and tie back detail. VANISA mule features a set back heel for a dramatic effect and gazelle like elegance.
The MORTON lace up trainer features geometric cut outs creating the perception of being a sandal, finished with a techno mesh sole. WYLDE desert sandal in safari and black suede with trek sole and lace up detail is calling out to explore the urban savannah.