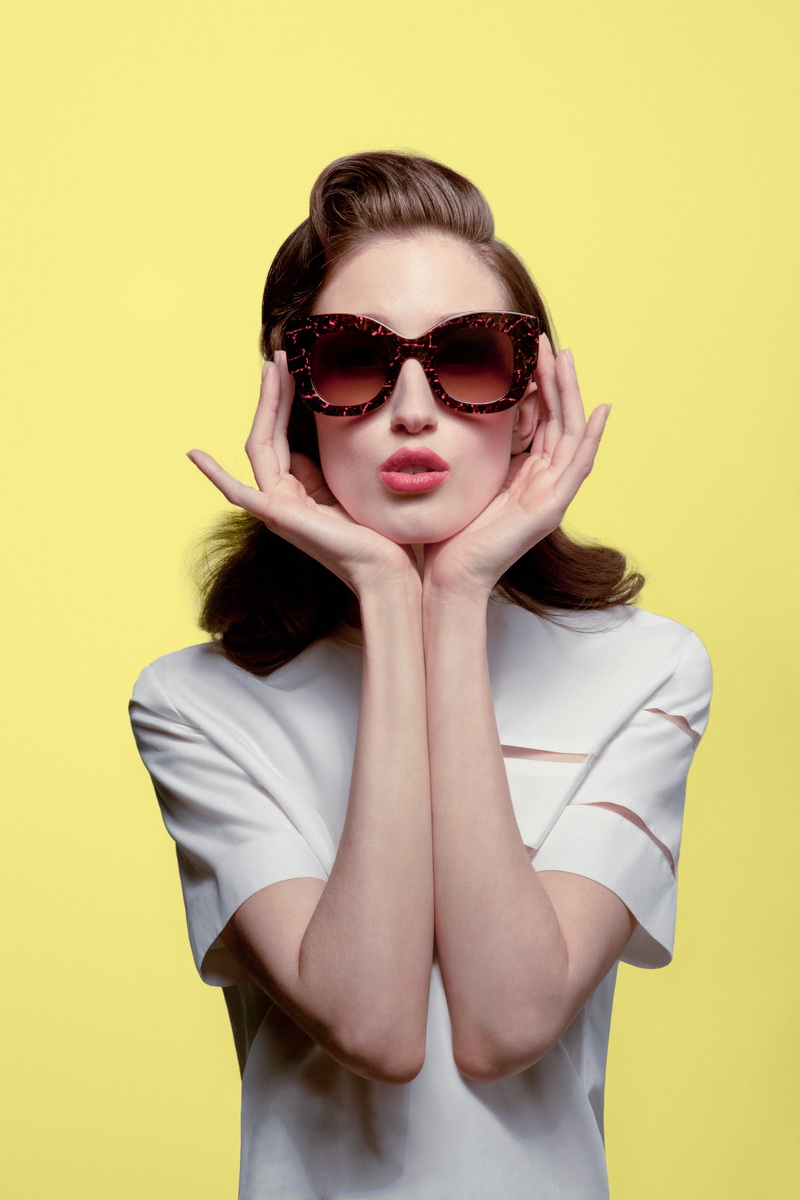 FENDI PRESENTS THE VIDEO
Morphing to the Beat Who's that Girl?
STARRING ANNA CLEVELAND
TO LAUNCH THE SPRING/SUMMER 2015 SUNGLASSES CAPSULE COLLECTION
IN COLLABORATION WITH THIERRY LASRY
FENDI celebrates the new Spring/Summer 2015 sunglasses capsule collection in collaboration with  the French designer Thierry Lasry by launching a spectacular and cool video that features a metamorphosed Anna Cleveland, former model and daughter of Pat Cleveland, the iconic model from the '70's and '80's.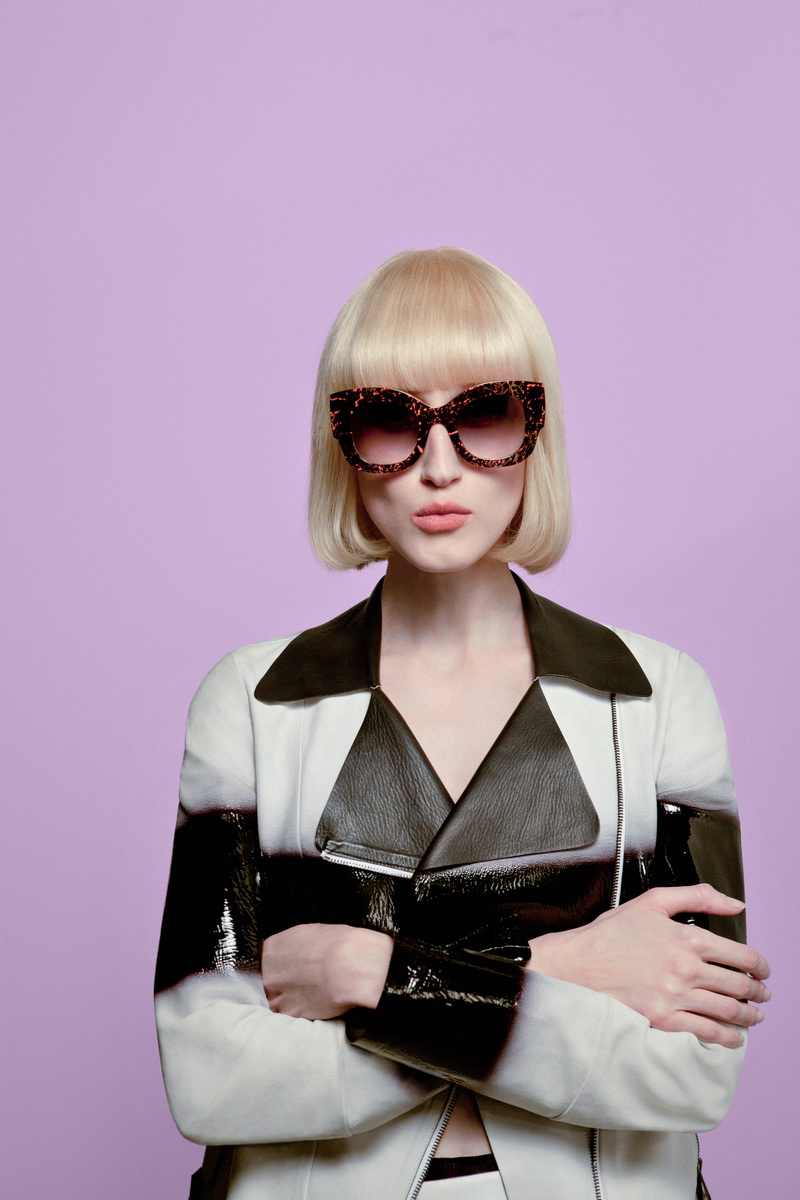 The video plays on different 'morphed' versions of Anna Cleveland, who interprets a look, a style, a pattern, an attitude with each pair of sunglasses. She is set against a collage of graphic backdrops that are inspired by the sunglasses patterns and reminiscent of the '80's and '90's videos. Anna brings her own contemporary spin through playfully morphing to an underlying soul electronic beat.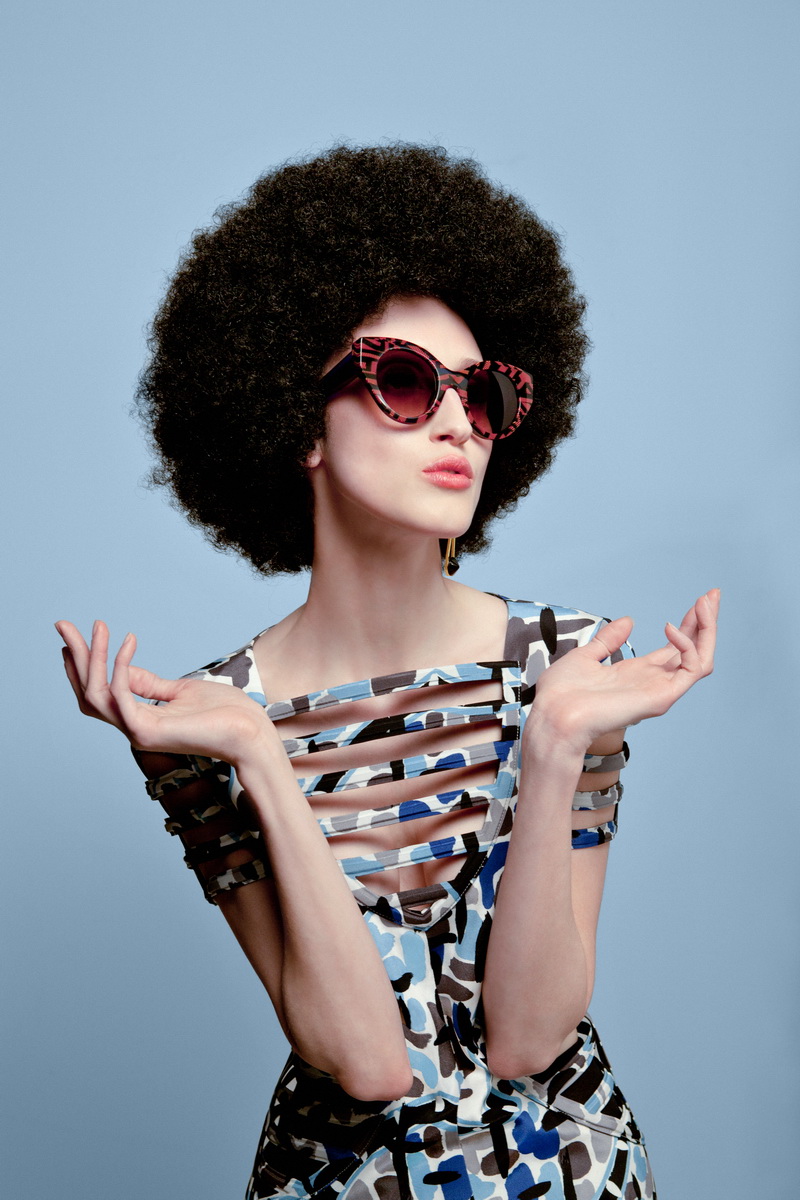 The video portrait of Anna playfully goes from facing the camera, to a morphed shoulder shot, hair up, hair down, black or white, to a mix of textures and patterns, a wink, a stop and a smile; all to compliment these super stylish sunglasses.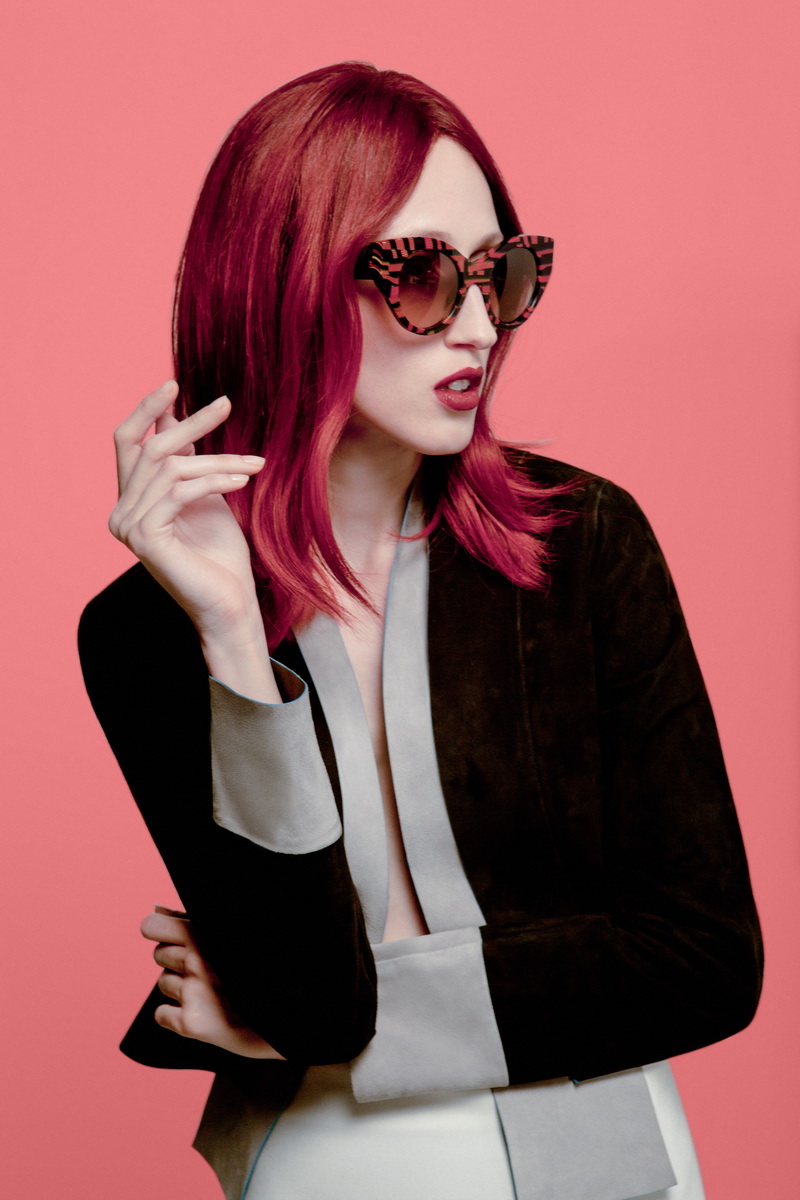 The frames' unique geometric shapes and strong color combinations are key features to the collection. Highlights include: the  Fanny (cat shaped) and Sylvy (squared) models, both inspired by  Rome's Dolce Vita period  and showcases Thierry Lasry's ultra-feminine signature merged with Fendi's incredible attention to details and unique craftsmanship.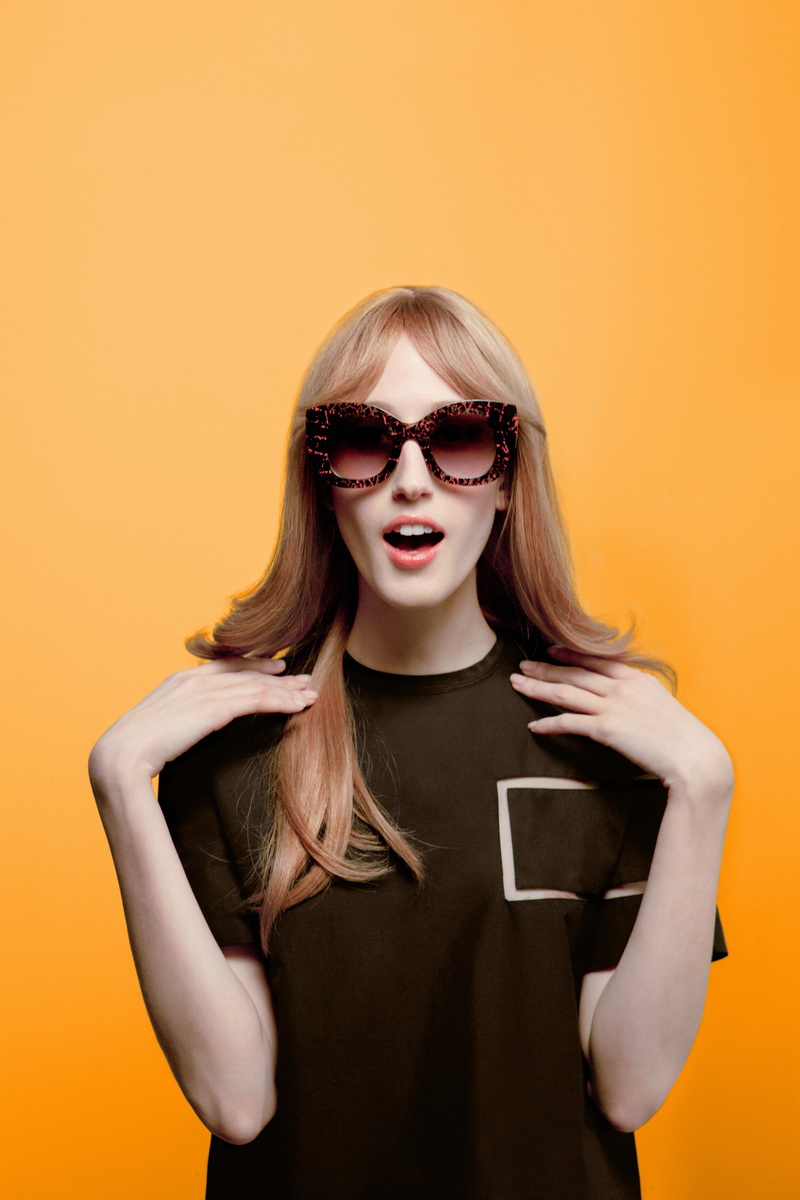 This capsule, inspired by FENDI archive graphic designs from the late 80's and early 90's attentively selected by Silvia Venturini Fendi and Thierry Lasry, is characterized by Thierry Lasry's unique artistic approach through the new design pattern exclusively for  this one-of-a-kind collaboration.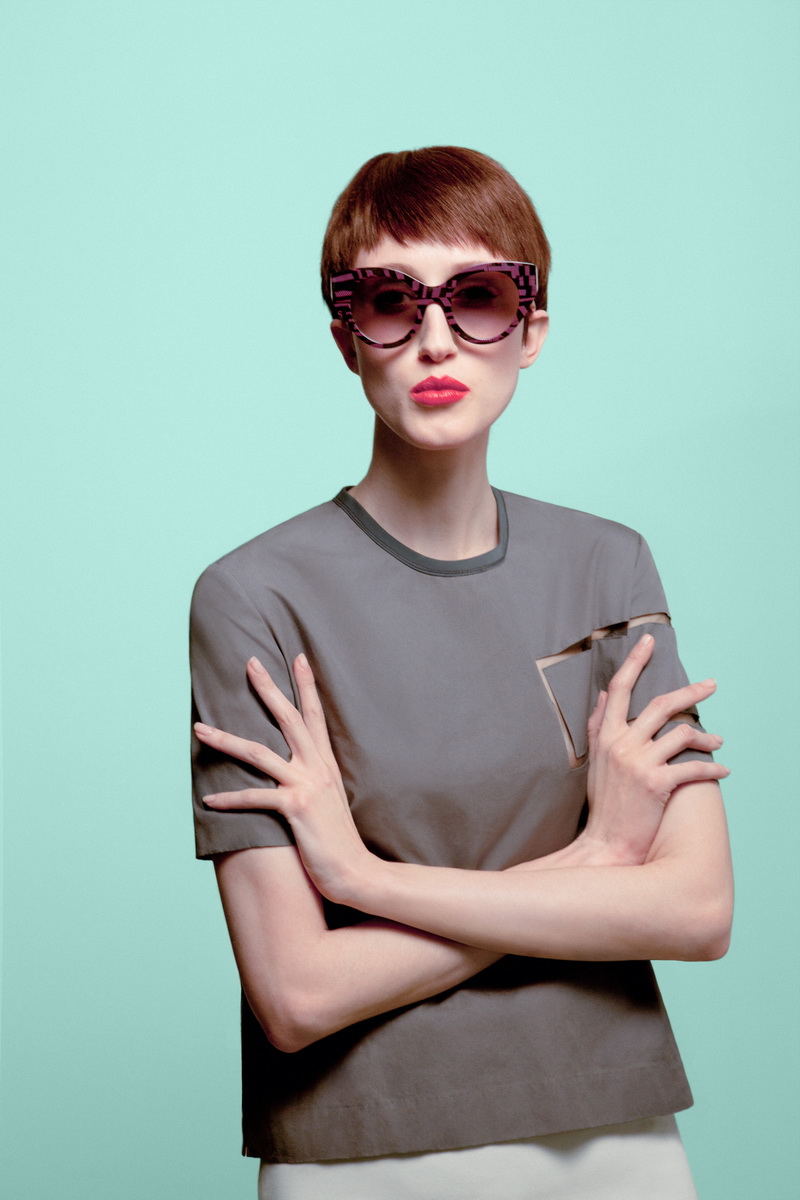 Patterns are inspired by FENDI's iconic signature elements of Graphism and Dualism: the Cubism pattern combines color through layers resulting in a technique of silkscreen lamination mixing different layers of acetate; and the Kinetics pattern that merges color through geometric shapes culminating the different components of acetate into a super tridimensional effect.
FENDI and Thierry Lasry Spring/Summer 2015 Sunglasses Capsule Collection is available from March 2015 in Fendi Boutiques.