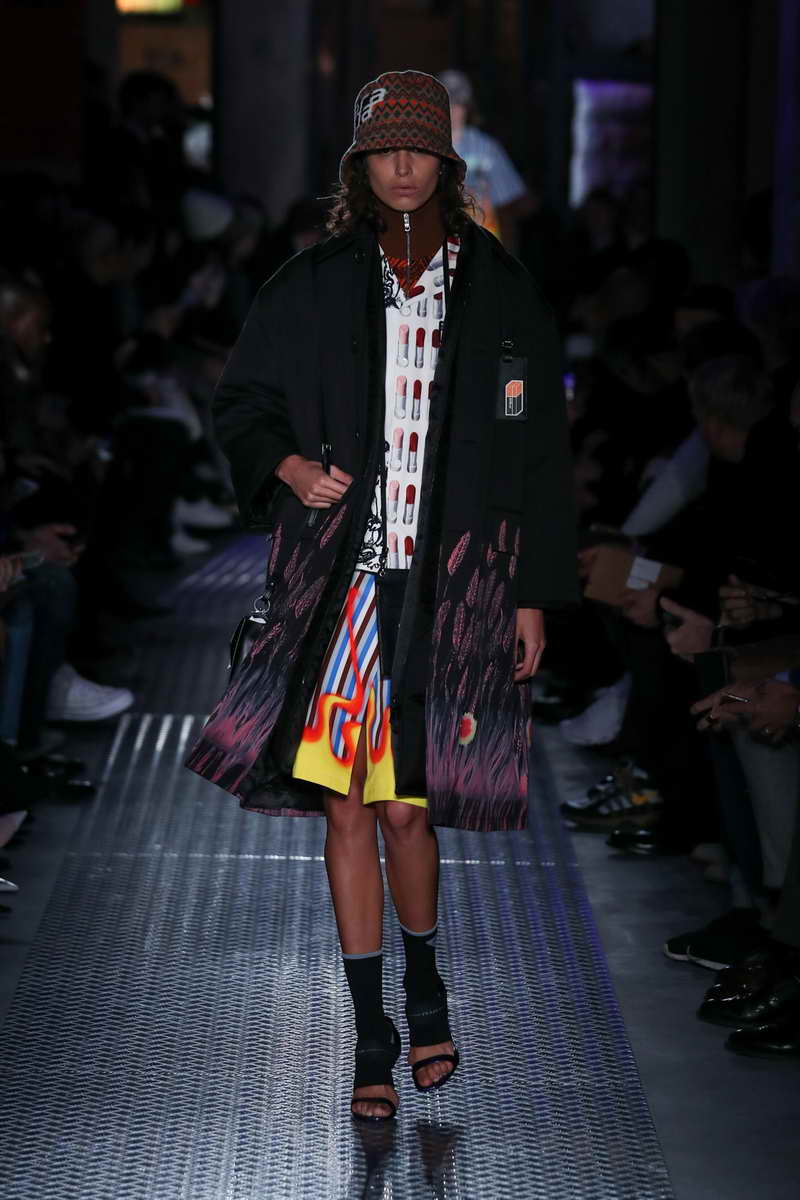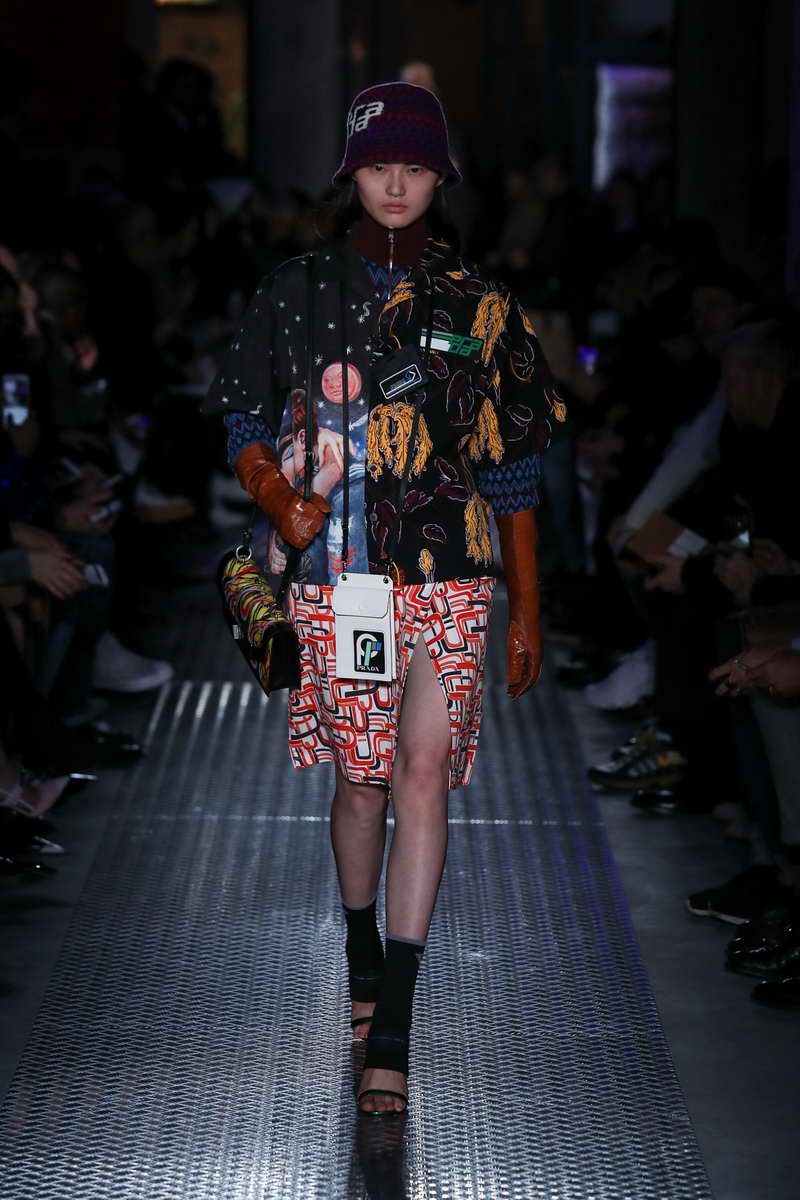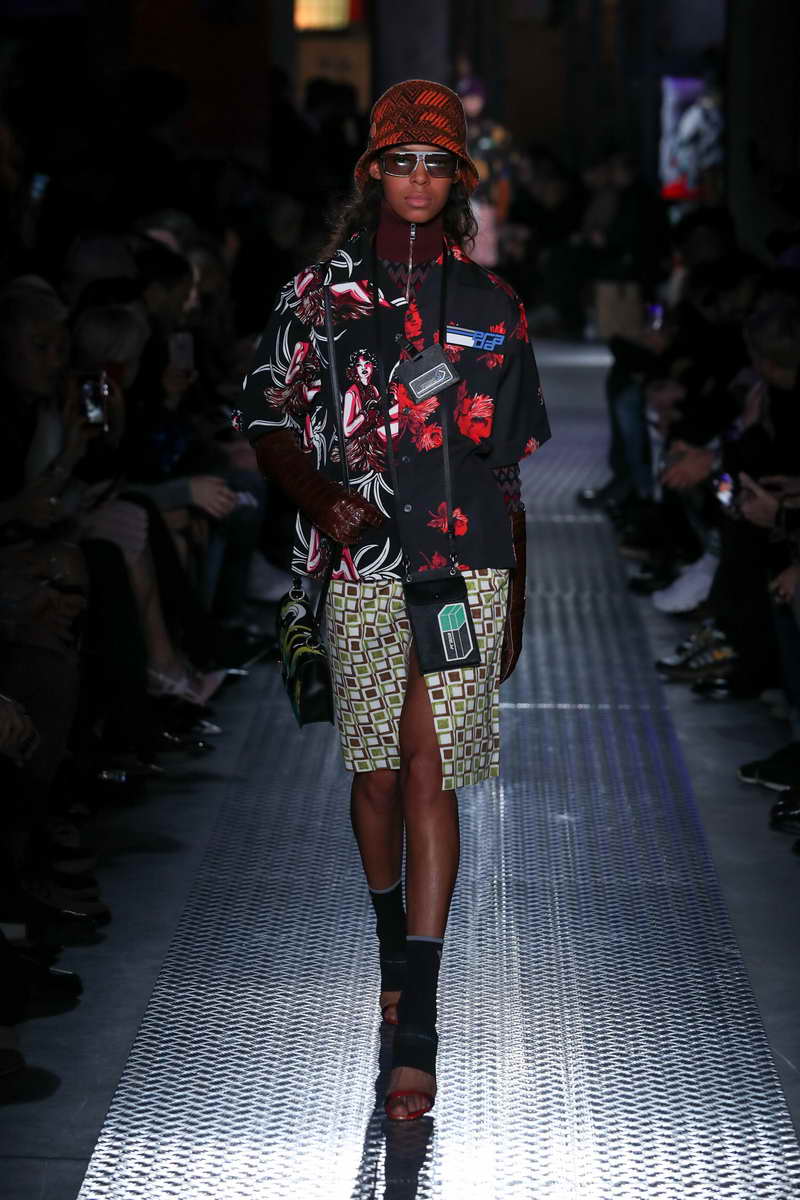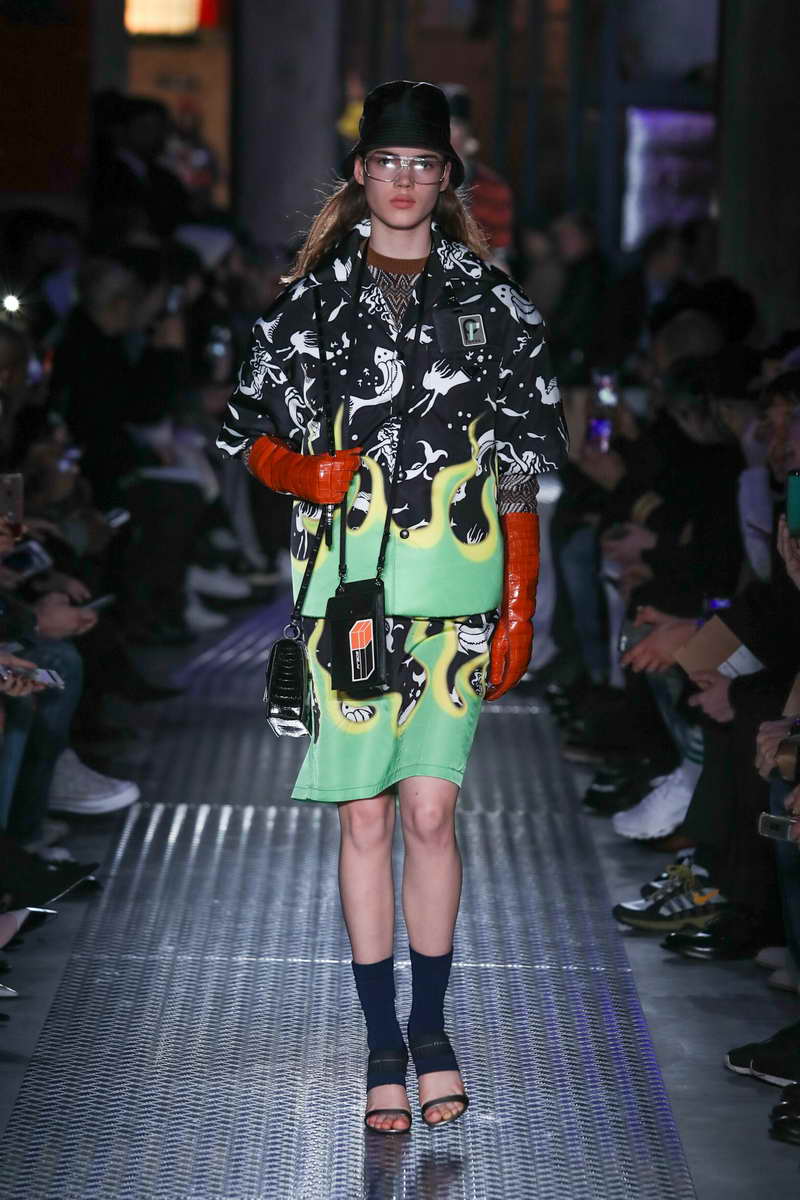 The Prada Fall/Winter 2018 Menswear and Womenswear show takes place in an "imaginary warehouse": the models walk in the midst of crates and objects marked with ambiguous graphic symbols that intend to mysteriously suggest their content. The new space places the accent on Prada's industrial soul.
The collection is distinguished by a utilitarian, rational attitude. There is a strong presence of black nylon, Prada's iconic fabric and a material also used for the objects created by four contributing architects and designers: Ronan & Erwan Bouroullec (portfolio), Kostantin Grcic (apron with pockets), Herzog & de Meuron (printed coat and shirt) and Rem Koolhaas (a backpack worn on the front). – Look with yellow hat –
Work clothes are shown: these utilitarian but not sporty objects are worn in an elegant way, even with a shirt and tie in some cases. Voluminous, padded outerwear is oversized, underlining the industrial and "protective" aspect of the collection.
The show – composed of 44 looks for men and 15 for women – is divided into well-defined groups characterized by a different badge/label worn as an accessory. With this detail, Prada intends to "catalog" looks into different "human species" and state how each of us is controlled and observed – and therefore not completely free – in our modern world.
Prints from iconic Prada runway shows are ironically blended on both menswear and womenswear.
The women's looks are the perfect feminine transposition of the themes explored in the men's collection.