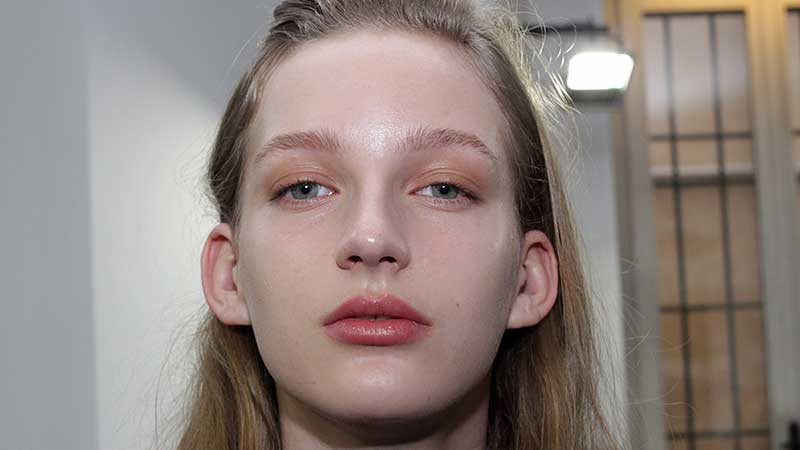 We talk about the new Fall Winter 2018 2019 makeup trends. Glossy eyelids and peach lips are hot, and Pablo Rodriguez, M.A.C Senior Artist, tells us about the Krizia FW2018/9 Show Makeup he created. Watch the video interview, take a look at the pictures and copy the look! In association with ADVERSUS
This is what Pablo Rodriguez told us:
Can you explain the make-up look to us?
It is a very natural casual look representing who the Krizia woman is. It is very effortless. She doesn't try too hard but she wants to look good. So we used a brown product on the eye. Kohl brown with a bit of yellow. And we made the eyelids really glossy. And then we used a bit of brown mascara and a peach lipstick. You just push the lipstick on the lips. This make-up look is super easy. It also has to look as if it is easy to do. It is not super detailed. You just put it on, and it works.
What about the skin?
The skin has to be perfect. But again, it has to look as if there is not a lot of make-up on the skin. Just put a very very sheer foundation and then just add, where you need it, a bit of coverage on top. So you go for the details and not for the full coverage. You keep it fresh.
And the eyebrows?
Just some grooming for the eyebrows. For girls with strong eyebrows we used a bit of soft eyeshadow to tone them down. Nothing too pointy or too graphic. Otherwise just brush them with clear eye gel. That's it. Ready to go!