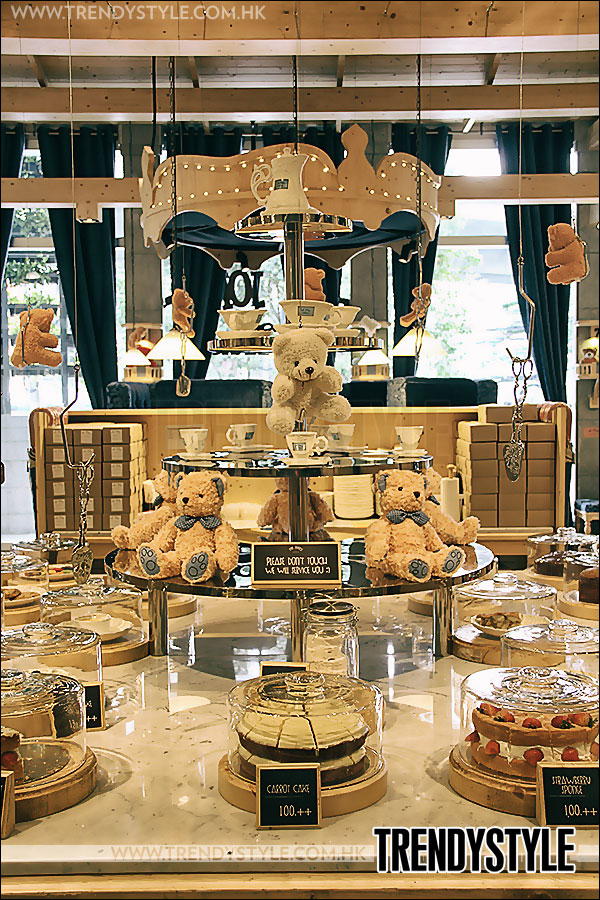 Whenever I am in Bangkok, I have to go Mr. Jones' Orphanage. It is such a great place to be. I fell in love with the Orphanage in Seenplace, Thonglor, then discovered the 'Railway Station for Bears' at Siam, and now I found out that they recently opened three (!) more branches. Great! I will visit them all.
Today I went to have coffee and orange cake (very yummy) at the Empire Tower branch (one of the NEW ones), and – believe me, even if this is a cake & cookies bar, I should have had lunch – it was just too early in the morning. The lunch menu is very intriguing. Anyway, if you like Bangkok and want to discover this heart-warming metropolis (it is true that this city is modernizing in a fast, very fast way) then you have to visit Mr. Jones' Orphanage at Empire Tower.
Let me give you some directions (actually I got them from Mr. Jones himself :-). You get off at BTS station Chong Nonsi and will be confronted with an amazing view of skyscrapers and a beautiful bridge. Okay, let me guide you now.
So, you get off at Chong Nonsi, you take exit 5, you follow the walkway, you cross the bridge and then, at your right hand, you will see Empire Tower. Please enter, you are welcome. Now DON'T take the first escalators to the lower floor, but go for the second ones across the place. Then you will walk right towards Mr. Jones' Orphanage. Believe me, guys (and girls), it is an amazing place to have lunch.
And – but this is for the smart ones among you – don't believe Mr. Jones' Orphanage at Empire Tower is all 'Sweets&Bears'. Just have a look at the lunch menu and you will find out (or not) :-)
Please, give me some time and I will update you about all the new branches! There is still a lot to discover!