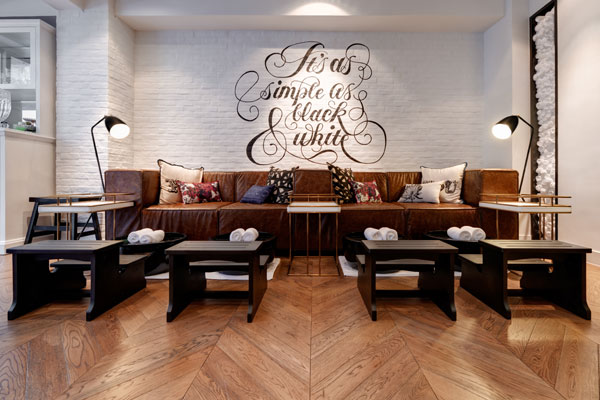 If you like to be pampered and spoiled, if you love to chill and relax, if you care about your body and want to value your appearance… then Flawless Spa is the place for you. Located in the heart of Central, Hong Kong, this luxurious urban Spa offers high-end beauty treatments in a stylish and professional ambience. Trendystyle Hong Kong visited the place and we must say… we immediately fell in love with it.
Upon entering Flawless you get immediately that 'welcome home' feeling. This is a place where you can – or better: you want to – relax after a busy day. It is also the place to get ready for a special occasion, be it a wedding, or an important business meeting. A beautiful place with an even more beautifulbalcony, where you can receive some of the treatments, relax, make your phone calls, even have lunch…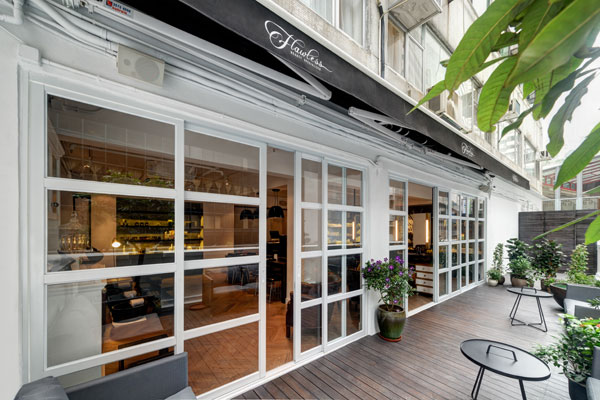 Flawless focuses on three beauty aspects: facials, nails and make-up. The Spa is not only popular among women as you would expect, there is a relevant and increasing share of men among its regulars. The Spa offers special treatments for men, and the response is surprisingly good as more and more men are aware that a good appearance (and its direct impact on their confidence level) is a powerful tool when it comes to business. The experienced staff at Flawless will be more than happy to help you achieve the best results.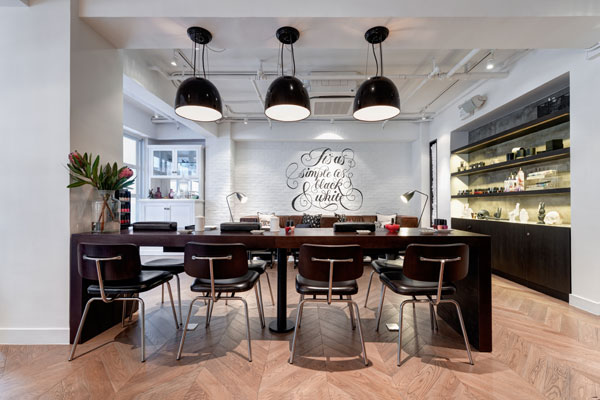 The treatments at Flawless are highly personalized. Both female and male treatment menus offer treatments like an Aromatherapy Facial (with highly concentrated blends of specific essential oils and plant botanicals to counter the damaging effects of lifestyle, diet and age), a Lift Facial (a non-surgical facelift that visibly lifts the skin and evens the skin tone) and an Peel Facial (a medi-spa facial using cutting edge cosmoceuticals), just to mention a few.
All facials start with a 15 minutes consultation to determine an optimal treatment plan for your skin and lifestyle. The treatments aim to solve problems like purifying an impure skin, reducing lines and wrinkles, soothing and calming an irritated and inflamed skin, eliminating dehydration or even reducing scars. To fight skin-aging Flawless offers a course of 'titanium skin needling' treatments that give visible signs of skin rejuvenation usually after 6 weeks.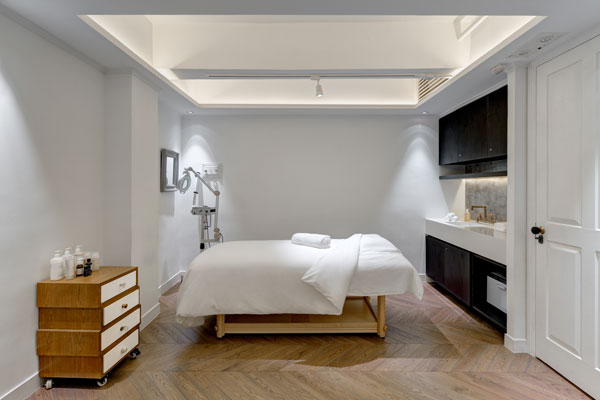 Also the body treatments offer solutions to the most frequent problems. TheSleep Deeply massage is a powerful body and mind switch-off and induces a serious state relaxation. The muscle release massage is designed for tight,stressed and aching muscles. Women can also rely on prenatal and post-pregnancy treatments to feel pampered by safe and professional hands.
Flawless uses only high-quality and exclusive beauty products. Absolutely worth mentioning is Medik8, award-winning UK skincare brand sold only by skincare experts. Medik8 products are designed by biochemists and pharmacologists and the brand has a core anti-aging philosophy that incorporates sunscreens, vitamin C, retinol, AHA/BHAs and Growth Factors. Besides Medik8 Flawless relies on Aromatherapy Associates, again a British high-quality brand, and Algotherm, high-level marine cosmetics from France.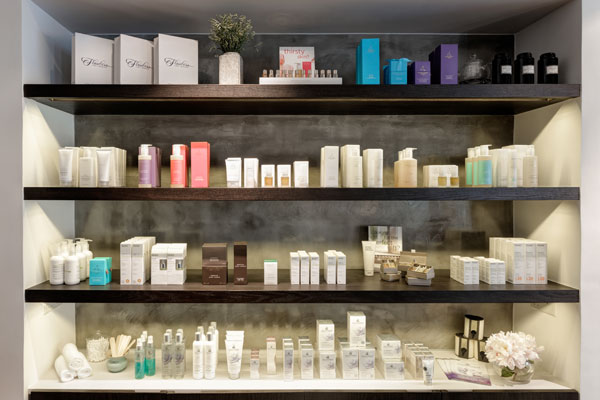 The 'Hands + Feet' menu contains fast manicures and pedicures for those in a hurry and intensive treatments for both hands and feet. Women can get their nails embellished with French manicure or Shellac manicure. Hard gel nails and nail art are on request. And guess what, all Flawless nail treatments come with a guarantee!
Very interesting is also the make-up menu, including day make-up, evening make-up and make-up lessons to improve your make-up knowledge. During the 75 minutes lesson the make-up artist will teach you a selection of tips and tricks and give you a basic skin diagnosis and guide you through the various make-up products (even the ones you have already in your own beauty case).If you forgot your make-up bag at home or if you need to quickly get ready for an important meeting, then just pop in for a quick fix. And if you are undecided between lunch or a beauty treat, why not have both at the same time? At Flawless they will be happy to arrange the delivery of a top quality sushi meal for you, while you enjoy being pampered.
This is a high end Spa, so expect also the prices to be in line with the quality of the products used here, and with the high level of professionalism of their therapists.
Charlotte Mesman for TRENDYSTYLE HONG KONG