Terry Barber, Director of Make-up Artistry of M.A.C, reveals the make-up secret to modern beauty. Trendystyle interviewed the make-up guru backstage at the Ter et Bantine FW 2015 2016 Fashion Show in Milan. Watch the video interview! (or/and read on)
The look, Terry Barber explained, is very extremely natural beauty, almost quite raw, actually quite make-up free, but still quite luxurious. It is literally a very transparent skin, cool in color but soft, with an almost skintone brown stain on the eye and a tiny little gloss on the inner corners. So it has got that element of futurism to it, but it is very natural. This woman is strong, she understands luxury and realizes that she doesn't have to push her beauty too much. It should always be very effortless, just enough, it is a very sort of chic minimalism.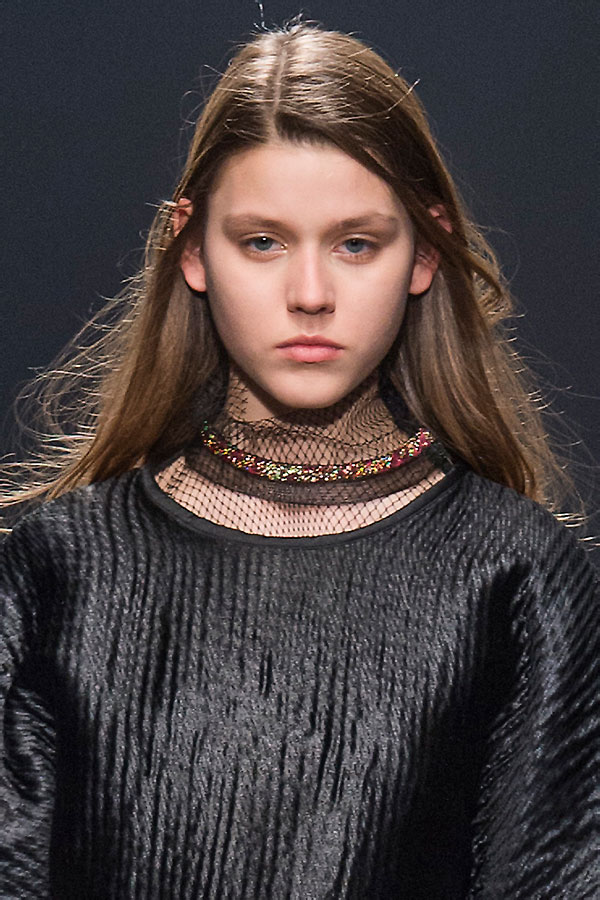 How to create a transparent skin?
I am actually using a new M.A.C product called Time Check Lotion, which is like a primer that slightly blurs the skin. It softens the whole tone of the skin so you don't have to use too much base. I think that is the key to modern beauty: not to use too much base…