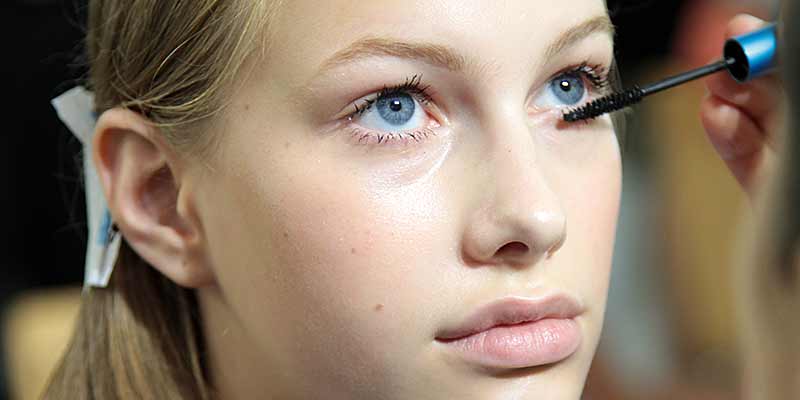 Makeup trends 2018. Learn this sexy and very elegant makeup look, with the help of Lyne Desnoyers, MAC Executive Director of Makeup Artistry. We met Lyne Desnoyers backstage at the aquilano.rimondi Summer 2018 show at the Milan Fashion Week, and asked her to explain the makeup look she created for the show.
"The inspiration came from each and every model themselves something very interesting into anchoring the entire inspiration around gestures that make women look beautiful almost like going back to the simplest elements great classics that look good on everyone. It doesn't matter what's your skin tone or it doesn't matter the shape of your eyes and this is really the three things that  I wanted to base the whole makeup on. Which is beautiful glowy skin very natural skin blush following the skin tone in the family of roses and then mascara, because mascara is probably the greatest thing to really open up the eyes and make a nice statement with very little effort. So there's mascara on top and bottom so that was important to really brush the lashes to make them extremely black but at the same time keeping them natural looking".
Makeup trends 2018 for glowy skin, curly lashes and natural eyebrows – WATCH THE VIDEO

Let's talk about the skin because it's really beautiful and glowing can you explain what products you used and what we can do at home to create a skin like this because we are not models…
"I think the secret of a glow doesn't have to be complicated. What is a glow really is a very well moisturized skin and that's what we do and that we try to mimic with makeup. So for me here today and it is totally possible to recreate it at home, it's just to concentrate of course you use your moisturizer, and after that instead of using powders to create that".
"I stayed with cream blushes cream highlighters because you really don't need a lot and the secret is to actually tap it so that it looks like skin you don't want it to look like a layer of makeup you want it to look like it just really well moisturized skin. So you take very little and then you apply it and then  I do that with just like a blush itself and then you apply it and then you do the same for the highlights and it's very simple".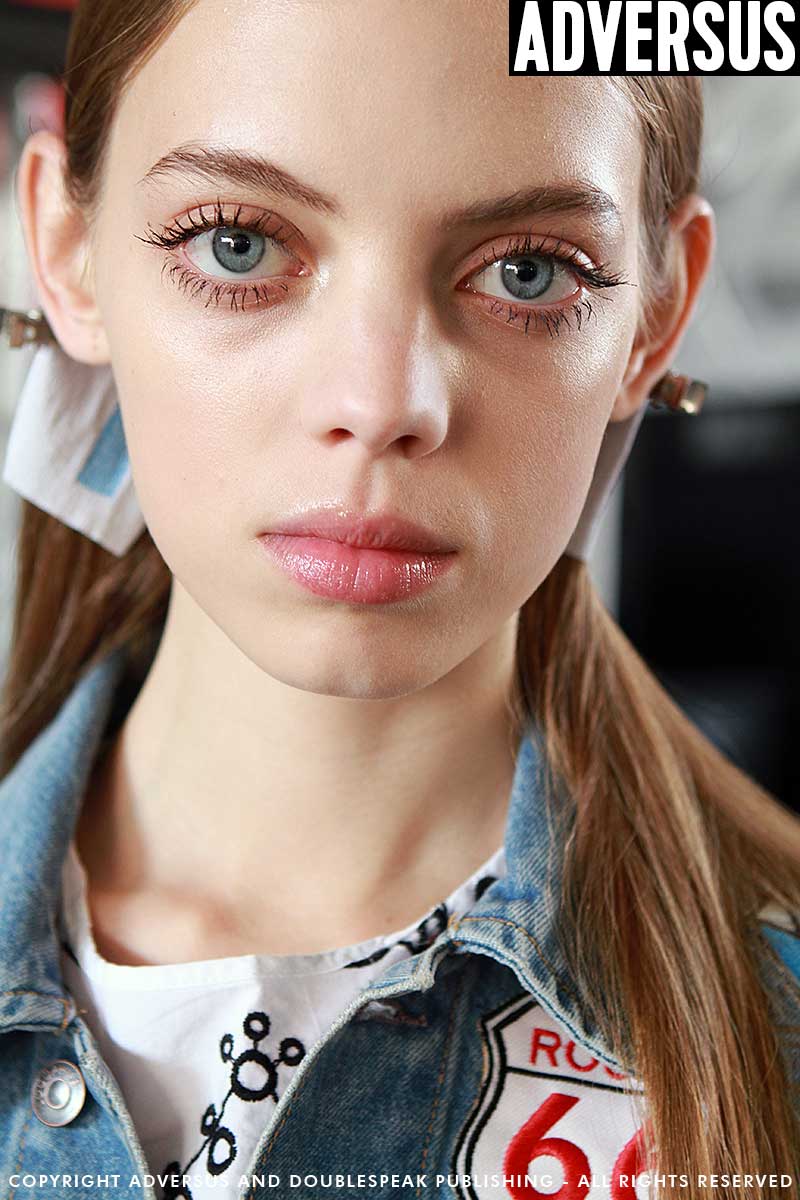 Let's talk about the mascara. Did you use a primer or something to give them more volume?
"Yes  I did. The idea was to give density because some of the girls have the hair that's a little bit thinner, which every women will recognize themselves into… So yes, you use a bit of a primer just to give the hair a little bit more density like  I said what  I wanted to do was to give a lot of intensity but  I didn't want to make the lash look too dramatic, just almost like the perfect fan so  I did curl quite a bit the lashes and then just apply at the root and then going up almost three coats just to make them very very black".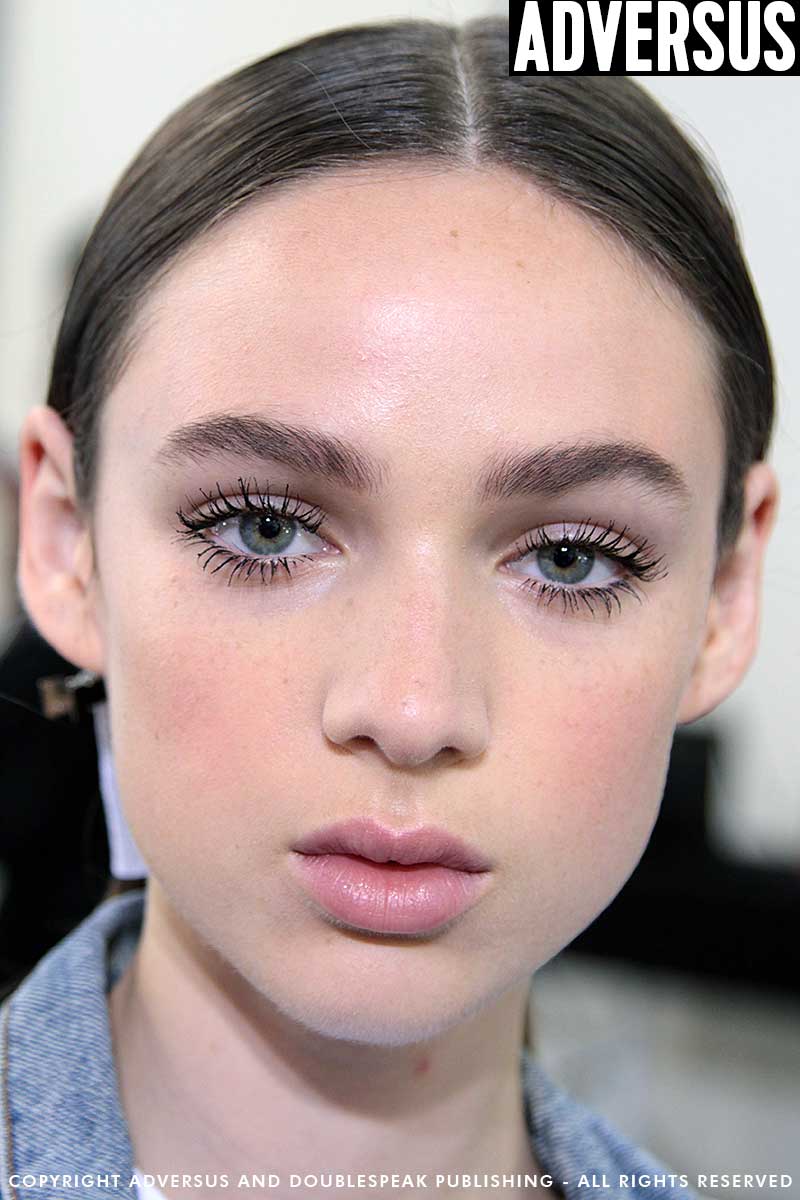 Last question is about eyebrows
"Eyebrows are very important in this type of makeup because it's a makeup that puts the emphasis on the very individual beauty of each models and that's the first thing  I have asked the entire team: look at the shape of the eyebrows look at the skin tone look at the cheek color that they have naturally. So what we did is just to use a little bit of color almost again to give more density we didn't try to shape the eyebrows we didn't try to transform them we just followed their natural lines and added more density with pencils".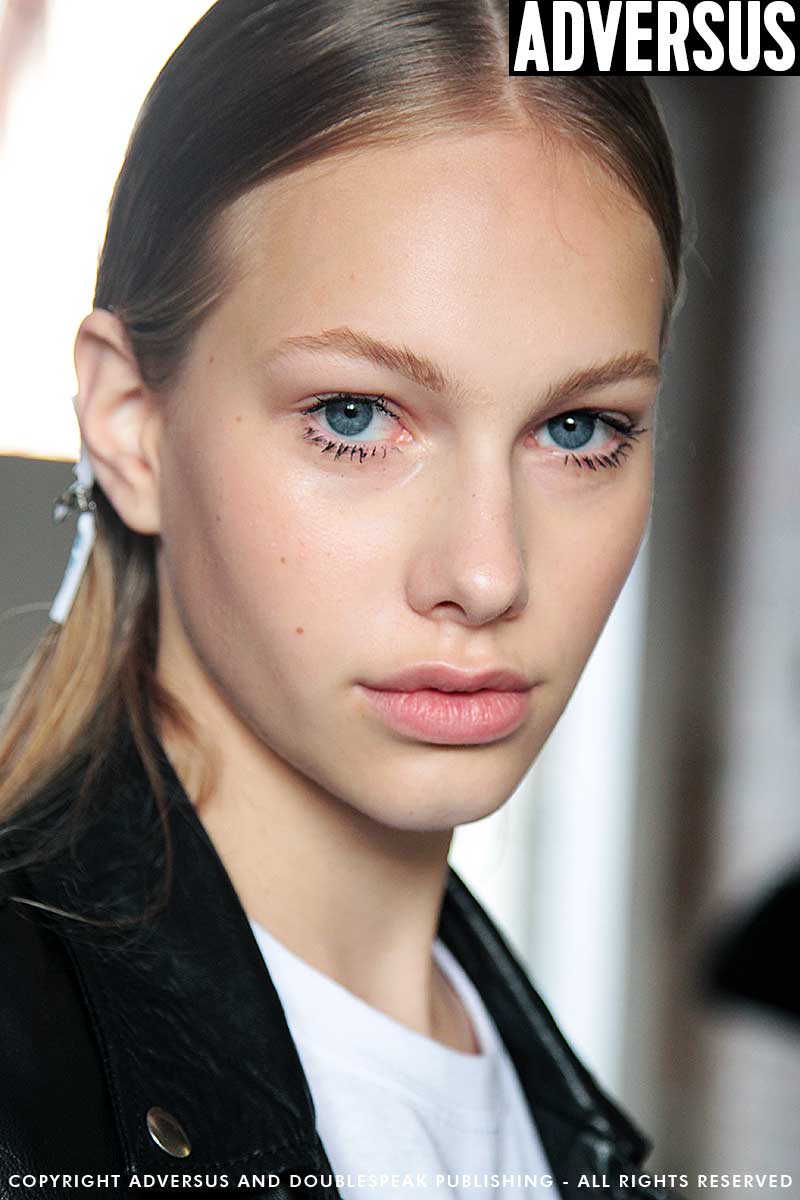 For more makeup trends 2018 click here.
In association with ADVERSUS