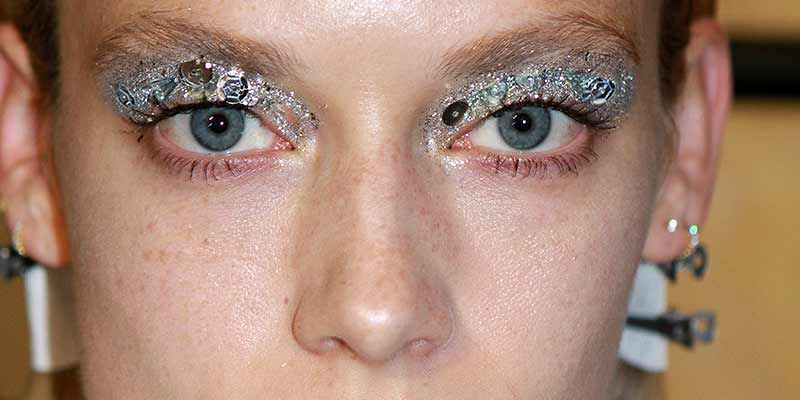 Try this glitter eye make-up. It is gorgeous! The brain behind this make-up look, created for the Francesco Scognamiglio SS 2018 Fashion Show, is make-up artist Jessica Nedza. We interviewed Jessica backstage. Watch the interview and photos and copy the look.
This is what Jessica Nedza told us about the make-up look at Francesco Scognamiglio:
From the Kiko collection we used a lot of good skin products which I was very impressed with. The foundation is called Skin Tone Foundation [Kiko]. It just gives you that very sheer skin complexion that every woman wants. You can you can hardly tell there is any make-up…
Furthermore, we used lots of highlights. The product we used is called Glow Fusion Powder Highlighter [Kiko]. We used different types of highlights: more silvery ones, warmer ones. We did like a combination of all of them. On the eyelids though I used a lot of glitter, so it is applications of paillettes and different types of glitters and different types of shapes and forms. Big glitters, small glitters, so the effect is like a mirror basically.
We started the Fashion Week today and we have seen about three or four shows. We noticed a lot of focus on the skin. Is it right?
Yes, I would say especially for spring/summer the skin should always be sun kissed glowy, healthy. A woman should have a sun kissed look in the summer, when she is often outside in the sunlight.
Thank you Jessica.
P.s. To fix the glitter and sequins use a creamy eye shadow or a special primer (read the instructions carefully; the primer must be suitable for eyes). Remove glitters that have scattered all over your cheeks with sellotape!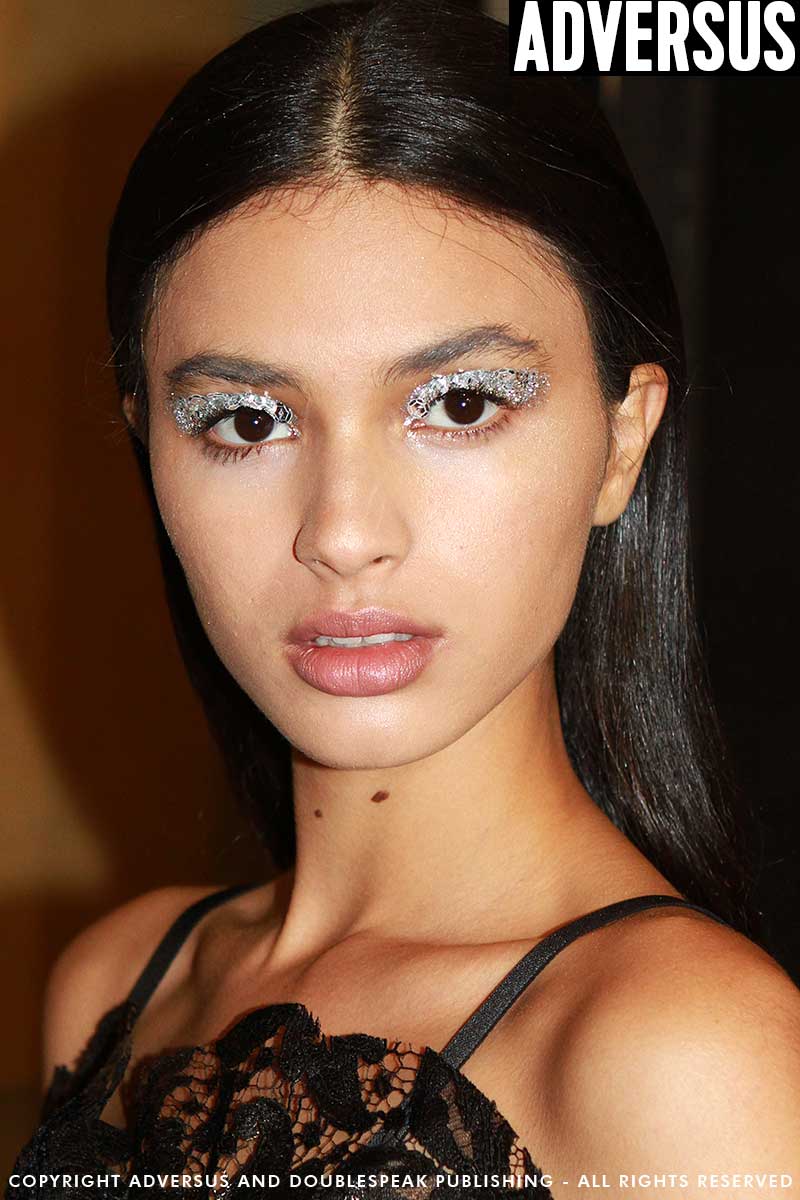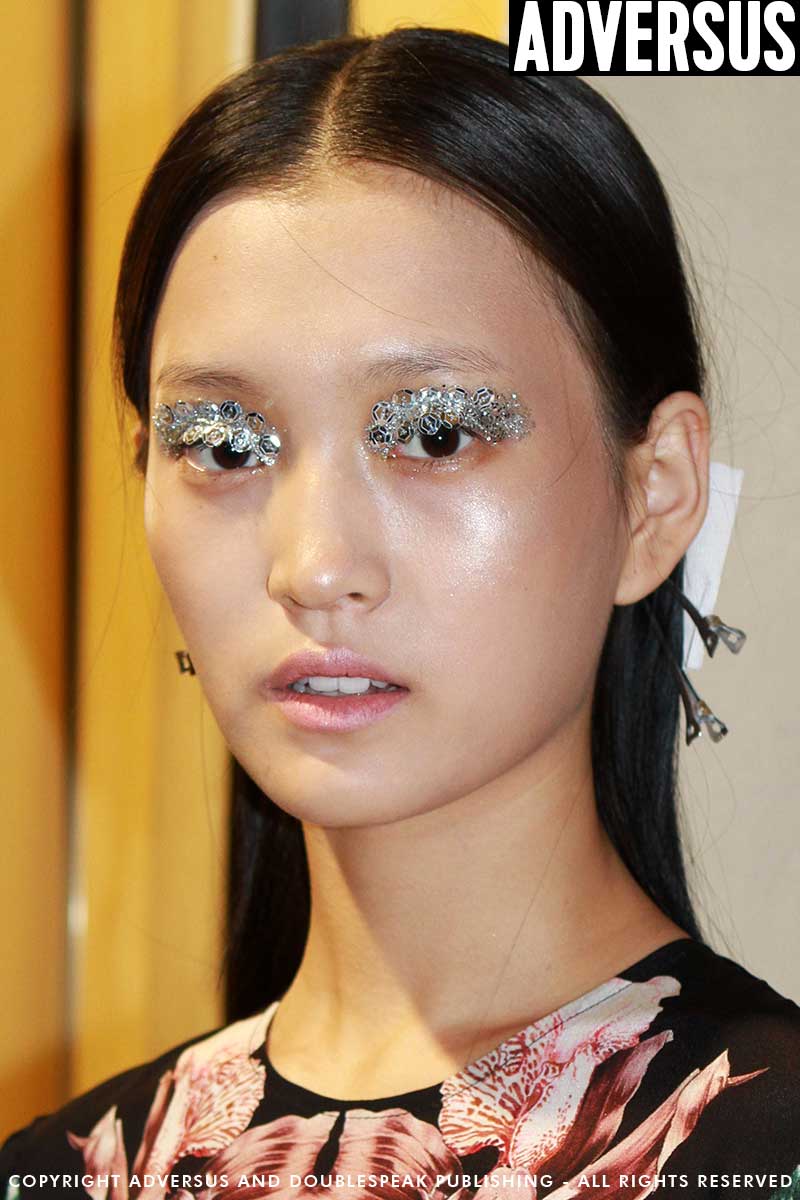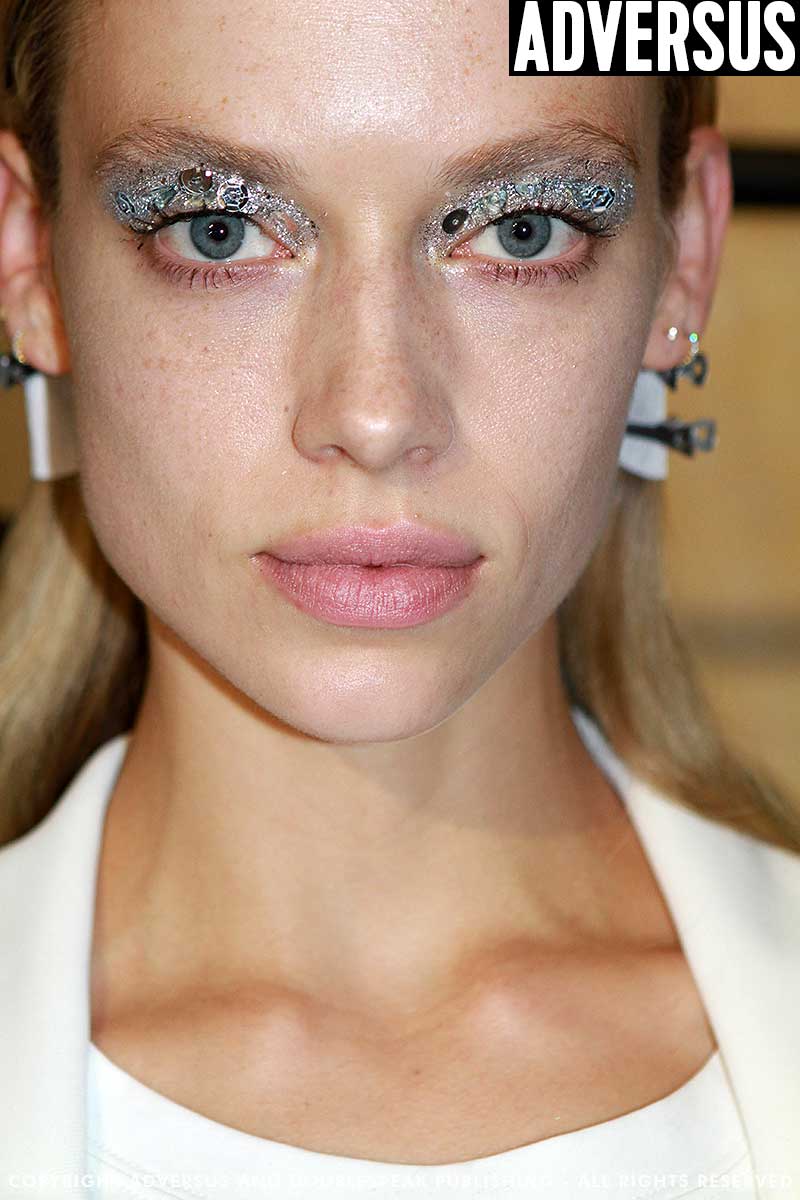 In association with ADVERSUS