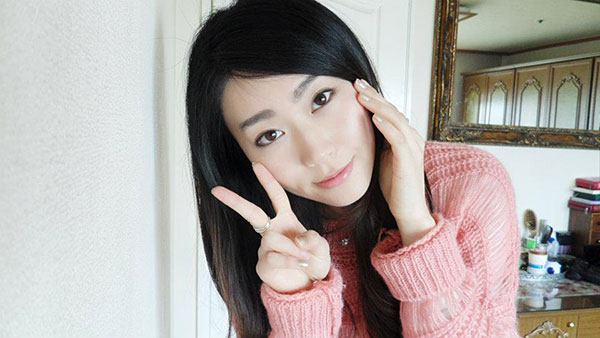 Do you remember Alice? We published an interview with her last season, as usual we talked about the latest beauty trends and her interview was a huge success among our readers. As the founder of W2Beauty, online shopping for Korean make-up and beauty products, Alice knows literally everything there is to know about MAKE-UP and SKINCARE products. And we want to know everything! 🙂
While travelling the world this Korean beauty addict noticed how popular Korean cosmetics had become all over the world and it struck her that prices overseas where much higher, sometimes even double, than in Korea. That's why this smart girl from Korea started her own shopping website for Korean beauty products: to bring her country's cosmetics to the worldwide public for reasonable prices. And you can be sure about one thing: she tests all the products herself!
Today Alice is going to update us about the latest make-up and skincare products for and from Korea, a must-read for every Korean make-up and skincare addict.
What are the new make-up trends for/from Korea we are going to see during the Fall Winter 2014 2015 season?
It's like make-up is giving women a right to be chic.
1) Burgundy on the eyes
Last season we could see the burgundy color on the lips and it comes to our eyes this season. Wine and plum based burgundy eye colors are released and it is super trendy nowadays.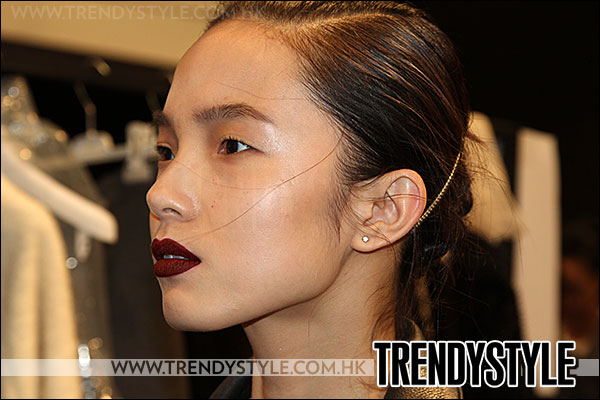 2) Red/Burgundy lips
This season, deep red and delicate burgundy color comes (again) to our lips. In this very moment we see full colored red/burgundy lips on the celebrities and on girls on the street quite often.
3) Semi matt/Leathered nail colors
As for nail colors, this autumn and winter we discover new textures. Aritaum modi nails and Etude House Zoom also launched semi matt, matt and leather type nail colors.
4) Dewy/Moist skin make-up with skincare (Cushion)
Fall and winter is quite dry and the harsh weather can easily damage your skin. Laneige launched "Antiaging cushion" based in collagen (see the "Time freeze" skin care line). Also Innisfree launched "ampoule intense cushion" with rich ampoule to hold moisture of skin. This essential and moist skin make-up leaves your complexion natural and light looking.
5) Moist and sleek skin cover cake/balm with air/jelly puff
Cake/Balm type BB creams/foundations were 2000's trend, but this trend was soon over because cake type skin cover products are quite heavy and in the meantime we fell in love with natural skin look. However, there they are again, in a modern version! Cake/Balm type skin cover has high coverage and silky texture. Now we use air puff from the cushion to create sleek and naturally covered complexions. You want to know some products? Missha geumsul BB cake, Clio kill cover foundation balm, Aritaum full cover BB cake, Mamonde real skin founder, Mamonde jelly pact, Tonymoly Luminous goddess aura live melting foundation, and so on.
Which one is your personal favorite, and why?
1) Banila co Miss flower Mr honey cream
Banila co Miss flower Mr honey cream is a really rich cream. I'd say that this is like a kind of creamy balm. I use it as the last step in my skin care routine but I found out that it also really helps to fit the make-up on my face. After using it, my make-up stays on my face much longer and it also makes my skin make-up look silky. So I use this cream as a make-up starter/base nowadays. And the light honey scent, really makes me want to have some honey 😉
2) Aritaum mono eyes shadow 2014 F/W
I like using just one shadow color for a simple look for example Aritaum mono eyes shadow since it has rich and many colors and reasonable prices. I cannot do without it! :p There are new 2014 F/W eye shadow colors: No91 till No97. Aritaum Mono eyes No96 take me out, No97 Modern Petal is for my natural look, No94 Jack Burgundy and No95 Stand By Me are for my special day look.
3) Peripera rouge pang lipstick OR06, PK08
After trying this lipstick I immediately bought these two colors like… Right away :). OR06 is perfect for my daily look and PK08 is just the hottest color this season! It's moist, full and has a creamy texture. It lasts on the lips pretty long.
4) Clio kill cover foundation balm, Mamonde Jelly Pact
I use Banila co CC cushion as a make-up base since it's really moistfull and it corrects my skin tone but it doesn't bring much coverage so I use Clio cover foundation balm over it since it has a high coverage. It gives me a dewy and well-coated skin look. Or I use IOPE air cushion XP together with Mamonde Jelly Pact as a finisher. This product fits the skin so well and it has a powdery finishing.
In my opinion, these two combinations are really good matches. I love them both. Which one I choose depends on what look I want that day and if I need more coverage or not (These two items are not really NEW items though. I just wanted to share them to you guys.)
Every trend has (sometimes) also a 'countertrend'. Is there a make-up trend you personally would like to see catching on, even if it has not been 'pushed and promoted' on the latest catwalks?
The Red-and-burgundy-lip-trend is hot but it's also hard to apply on daily look. Luckily, pink, coral and beige colors are always there for us but this season in more natural shades. The colors are more like a base in natural beige lip color, peach beige and pink beige like Etude house wish lipstalk lipstick BE101, BE102 and Clio Peripera Rouge Pang OR06, PK07.
Your personal advice (or favorite make-up or skin care product) for the woman who wants to take good care of her skin/look also during the cold, winter season.
In wintertime skin care is really important, especially the last step of skin care. Hydrated cream or rich multi balm helps to protect from the sharp wind and cold weather. It also helps to fit your make-up on our face so that makes it even better. I always think that applying a sleeping pack at night is important in winter since the air is often cold even when we're sleeping. I use sleeping pack like Sulwhasoo overnight vitalizing mask, Laneige water sleeping pack or Innisfree green tea sleeping pack. It brings up moisture and protects your skin while sleeping and you wake up fresh and ready for your skincare routine 🙂
Get some really hydrating creams and some rich ones. Banila co Miss flower Mr honey cream is a good one as well to get for this F/W season 🙂 Of course, don't forget to get yourself some good and gentle cleanser such as the Sulwhasoo gentle cleansing foam (or cleansing oil).
For the skin make-up, I love mixing cushion items.
For example, Banila co CC Cushion is really moistfull and good at correcting the skin tone but it has no coverage so I use this as a make-up base before applying another cushion or foundation. It's really a good match with most of the cushions items. It also moisturizes your skin and that again helps the make-up to fit well on your face. I love these matches:
Banila co CC cushion + Hera Mist cushion(cover)
Banila co CC cushion +Innisfree long wear cushion
IOPE air cushion(natural) + Sulwhasoo evenfair perfecting cushion
Amorepacific treatment cushion + Sulwhasoo evenfair perfecting cushion
We thak Alice from W2Beauty and we will talk to her again soon 🙂
LIST AND LINKS TO THE PRODUCTS MENTIONED IN THIS INTERVIEW
Aritaum modi nails
Etude house Zoom
Laneige Antiaging cushion
Innisfree ampoule intense cushion
Missha Geumsul BB cake
Aritaum full cover BB cake
Mamonde real skin founder
Mamonde jelly pact
Tonymoly Luminous goddess aura live melting foundation
Banila co Miss flower Mr honey cream
IOPE air cushion XP
Etude house wish lipstalk lipstick
Clio Peripera Rouge Pang
Sulwhasoo overnight vitalizing mask
Laneige water sleeping pack
Innisfree green tea sleeping pack
Sulwhasoo gentle cleansing foam
Banila co CC cushion
Hera Mist cushion (cover)