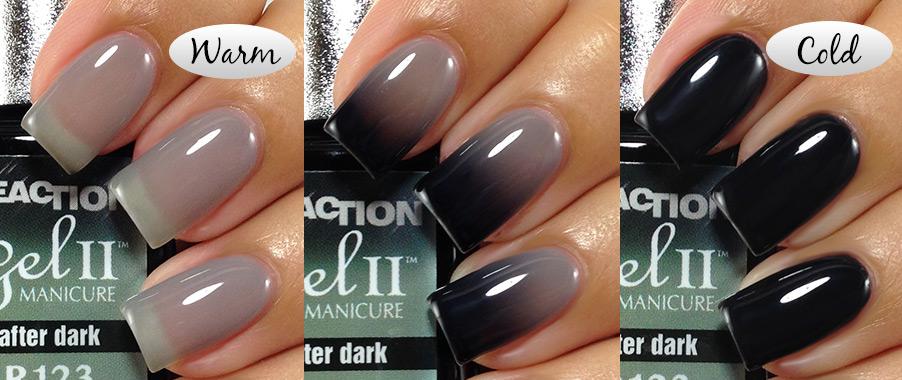 The start of a new year – 2015 is a stepping-stone for change and success.
Blossom Nail and Beauty; Hong Kong's innovative trendsetter in the nail industry is honored to present its "Temperature Changing Gel Varnish", where the Gel Varnish changes color depending on the temperature at the time.  Applicable to both Soak Off and Hard Gel Nail services, "Temperature Changing Gel Varnish" will add color to your life.
Keeping up with new fashions, Blossom Nail and Beauty has a wide range of variations when it comes to their Temperature Changing Gel Varnish.  From a glossy finish to a matte finish along with a range of 21 colors to choose from, this is a great way to initiate change this year.  Staying true to Blossoms promise in terms of international up-on-trend services, this color changing gel varnish series is manufactured by a US Gel polish brand – GELTWO.
Start a change by heading down to Blossom Nail and Beauty for this "Temperature Changing Gel Varnish" service priced at HK$320.  (For first time customers to Soak off / Hard Gel Temperature Changing Gel Service)
WHERE?
Blossom Nail Beauty (BNB)
Flat 2B, Keybond Commercial Centre, 38 Ferry Street, Kowloon, Hong Kong
Tel: 852-2959 3805 / 852-9861 2943 (Whatsapp) (By Appointment)
Website: www.blossomnailhk.com
About Blossom Nail Beauty (BNB):
In the most invested and government- developed region (West Kowloon) in this decade, Jordan (Kowloon) is having a whole new innovation geographically. Regardless of the shops and restaurants around improving in standards and widening in ranges; an observable scene of multi- nationalization is the fact too. To cope with the market needs, Blossom Nail Beauty (BNB), is opening its door just in time, pledging itself to cope with the nail and beauty needs. And not to forget the services offered including the ingredients that we apply to every single client are non-harmful and healthily products to get your nails fashionably dressed with the best health concern.  Blossom Nail Beauty (BNB) is constantly and aggressively seeking and bringing all international nail and beauty up-on-trend services to Hong Kongers, while ensuring the lively environment and services are maintained, but mostly pledging to an affordable beauty and nail luxury.