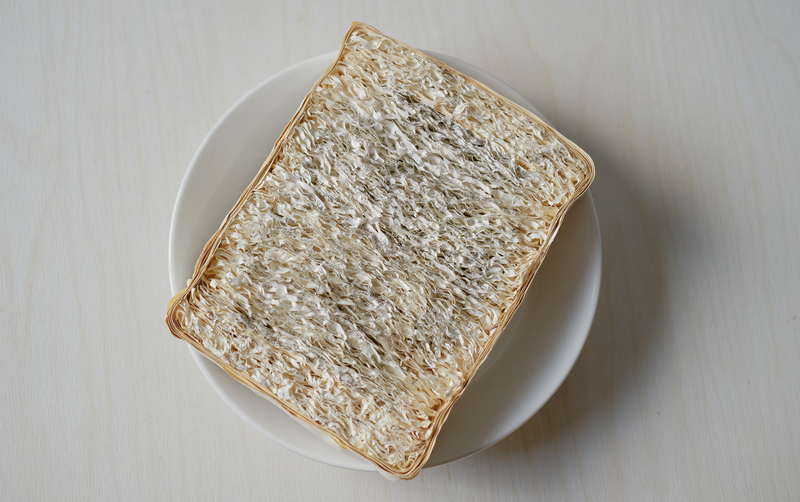 As the first phase of 'A Book Act' is drawing to a close, Karin Weber Gallery is excited to announce 'A Book Act 2' opening on 21st January 2023. Where Act 1 featured mechanical installations, prints, and paintings, Act 2 focuses on a broader interpretation of the book theme through sound installations, augmented reality and three-dimensional objects. Lee Kai Chung, whose art practice is mostly research driven, presents a video installation which resembles the mechanism of a microfilm reader. For Lee, a book is a physical and metaphorical labyrinth, which echoes his personal experience of dealing with dozens of archives. IV Chan has created a challenging flashcard book, allegedly for children, which explores female stereotyping. Kate Ouyang has developed a work using one of her least favourite books, fused with the 'memory bread' gadget owed by the popular manga character Doraemon.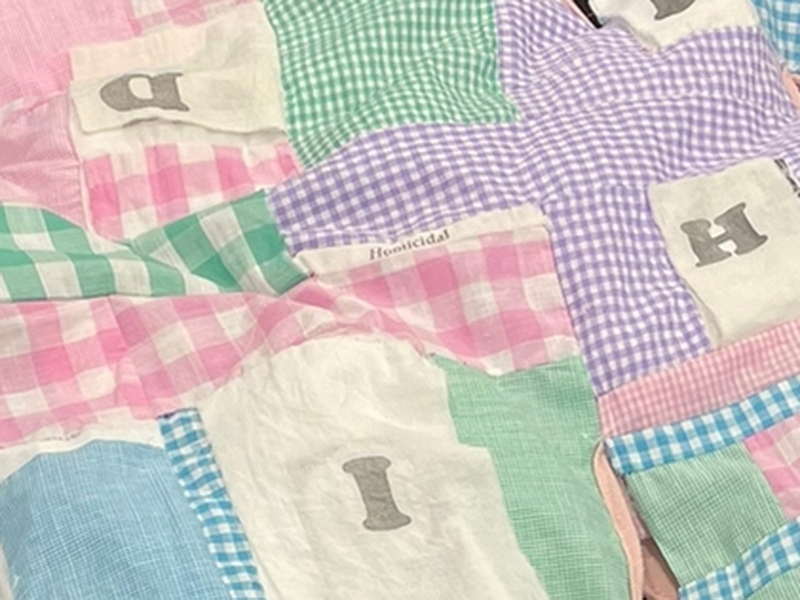 The How to Read Series by Chihoi is a set of drawings of possible or impossible ways of bookbinding, which dictate or open up different ways of reading. Go Hung's contribution is a colouring book, trying to illustrate different ways in which advertisers manipulate consumers. An augmented reality animation by Eugene Lun engages with the Chinese proverb "a book holds a house of gold" in his signature offbeat, humorous style. Books capture and ignite the imagination of their creator and their readers. 'A Book Act,' with its distinct Acts 1 and 2, celebrates books finding new expressions as art forms in their own right.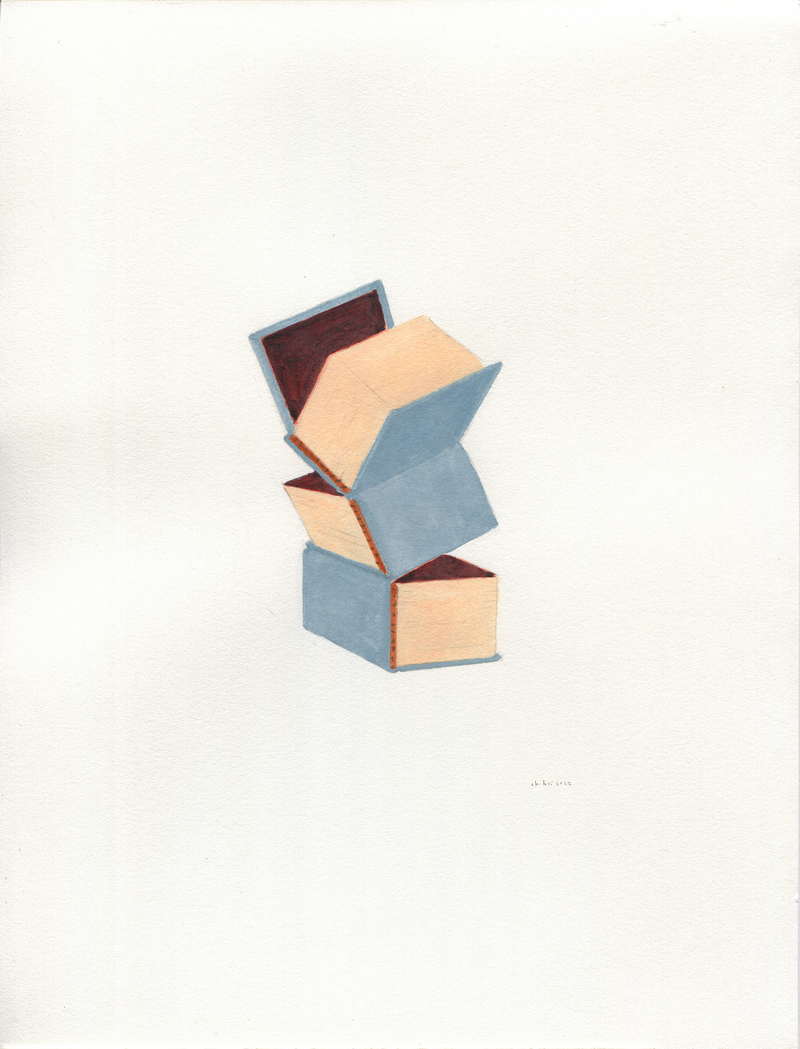 About the Artists – Act 2:
IV Chan (b.1978, Hong Kong) graduated with an MFA from the Chinese University of Hong Kong and was artist-in-residence at both Tai Kwun and Eaton House in Hong Kong. Recent exhibitions are Denny Dimin Gallery in Hong Kong (2022) and Karin Weber Gallery (2021). Chan also designs costumes for Hong Kong films and theatre.
Chihoi (b.1977, Hong Kong) currently lives and works between Hong Kong and Taiwan. He began his career as an illustrator. Recent exhibitions in Gallery Exit in Hong Kong (2022), Grafixx Festival/De Studio in Belgium (2022) and Seoul Mediacity Biennale in South Korea (2021).
Go Hung (b.1980, Hong Kong) graduated with an MA Visual Arts (Digital Art) at Camberwell College of Arts, London, UK. His art practice engages with issues facing the underprivileged. Recent exhibitions include Karin Weber Gallery (2022) and Novalis Art Design in Hong Kong (2022).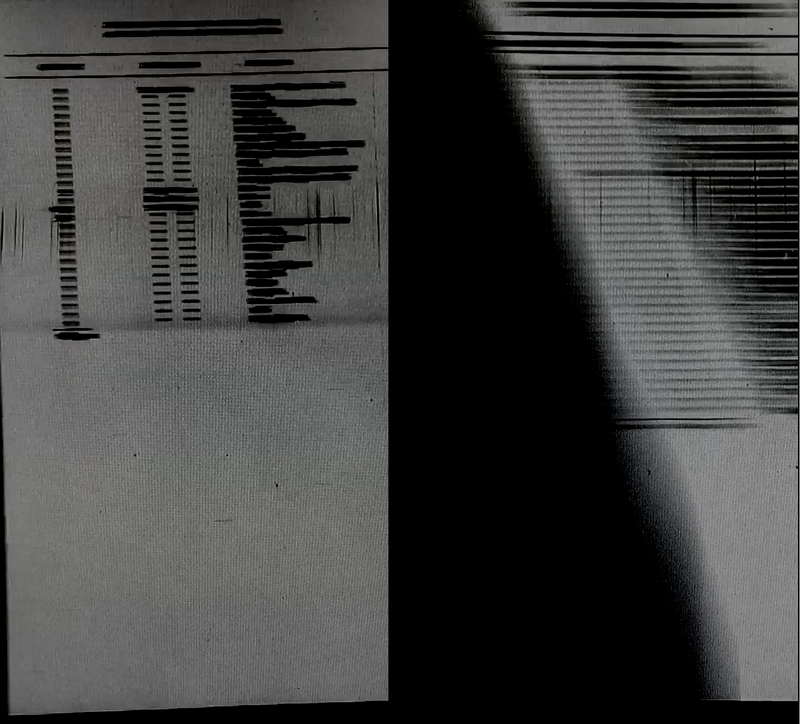 Andio Lai (b.1988, Hong Kong) obtained his MA in Fine Arts at the Chinese University of Hong Kong. His artistic practice centres on sound objects and machine art, some built to be used in sonic performances. Affiliated with Hong Kong art group Floating Projects, Andio had a solo presentation at Art Basel Hong Kong with Para Site (2016).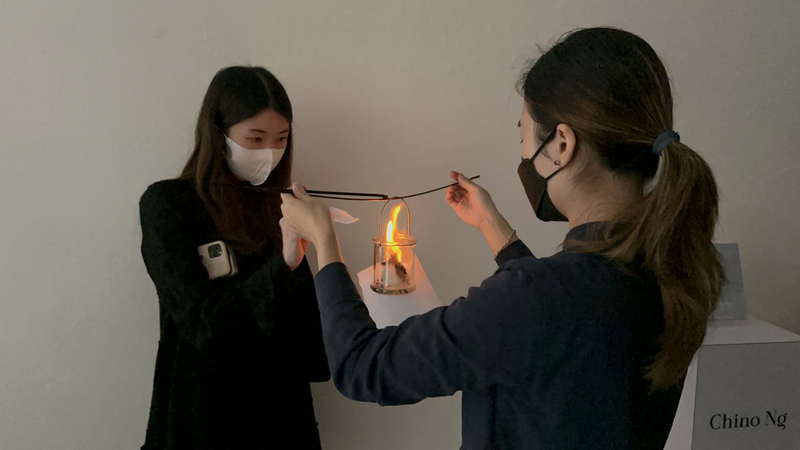 Lee Kai Chung (b.1985, Hong Kong) is currently based in Hong Kong and London. His recent and upcoming exhibitions include Sharjah Biennial (2023), UCCA Dune (Beijing, China, 2022), Internationale Kurzfilmtage Winterthur (Switzerland, 2021), Seoul Mediacity Biennale (Korea, 2018), Shanghai Biennale (China, 2018). He was awarded The Robert Gardner Fellowship in Photography from the Peabody Museum of Archaeology and Ethnology at Harvard University (USA, 2022) and the 'Young Visual Artist' Award as part of the Hong Kong Arts Development Awards (2018). His works are in the collection of M+ in Hong Kong and the University of Salford, UK.
Mimi Luk (b.1979, Hong Kong) graduated from the University of Auckland in New Zealand. A self-taught artist, her works are inspired by simplicity, nature, humanity, and life. Luk recently exhibited in ACO Books in Hong Kong (2021).
Eugene Lun (b. 1998, Hong Kong) graduated from the Academy of Visual Arts, Hong Kong Baptist University (2021). Lun's artistic practice frequently incorporates augmented reality
into his art practice. He has had a promising career start with a recent solo exhibition at De Sarthe Gallery in Hong Kong (2022).
Kate Ouyang (b. 1996, Hong Kong) graduated from the Academy of Visual Arts, Hong Kong Baptist University (2021). Fabric and embroidered works are her signature medium.
Stephanie Sin (b. 1984, Hong Kong) obtained her Master of Visual Arts from the Academy of Visual Arts, Hong Kong Baptist University. She has recently shown at JC Contemporary
in Tai Kwun (2021). Sin is also a founder of Hong Kong based sports club POWWOW.
Tom Chung Man (b. 1994, Hong Kong) holds a BA in Visual Arts from. Hong Kong Baptist University (2016) and was the 'Young Artist of The Year' award winner at the Hong Kong
Art Development Awards (2019). He had his first solo show with Karin Weber Gallery in 2017.
Act 2
Exhibition Period: 21 January – 25 February 2023
Opening: Saturday 21 January 3-6pm
Special performance 'Flying Exercise' by Mandy Ma at 4pm
Karin Weber Gallery
20 Aberdeen Street
Central, Hong Kong