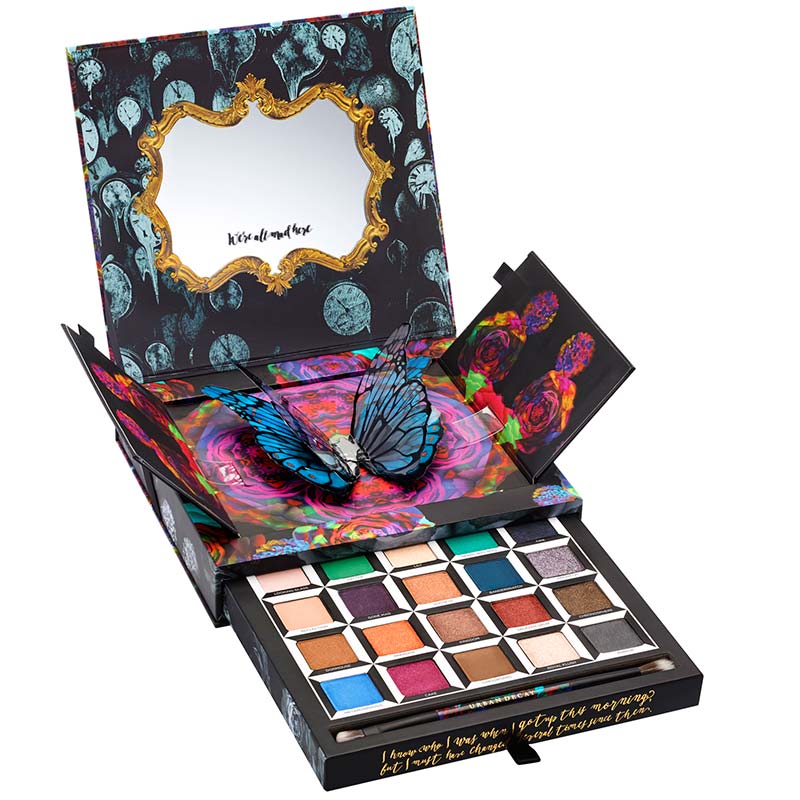 When Urban Decay launched Alice in Wonderland Book of Shadows five years ago, it nearly broke the internet!
One of UD most popular palettes yet, it sold out on our site in a matter of hours.
Inspired by the new fantasy-adventure film release of Disney's Alice Through the Looking Glass,
Urban Decay introduces the Alice Through the Looking Glass Eyeshadow Palette in June 2016.
Using this visually stunning film as our inspiration, we painstakingly created the perfect mix of 20 ALL-NEW shades.
This limited-edition, pop-up palette is also a trippy tribute to our favorite characters from the film,
including Alice, Mad Hatter, Mirana, Iracebeth and Time.
Alice Through the Looking Glass Eyeshadow Palette
HK$500 (Launch in June 2016)