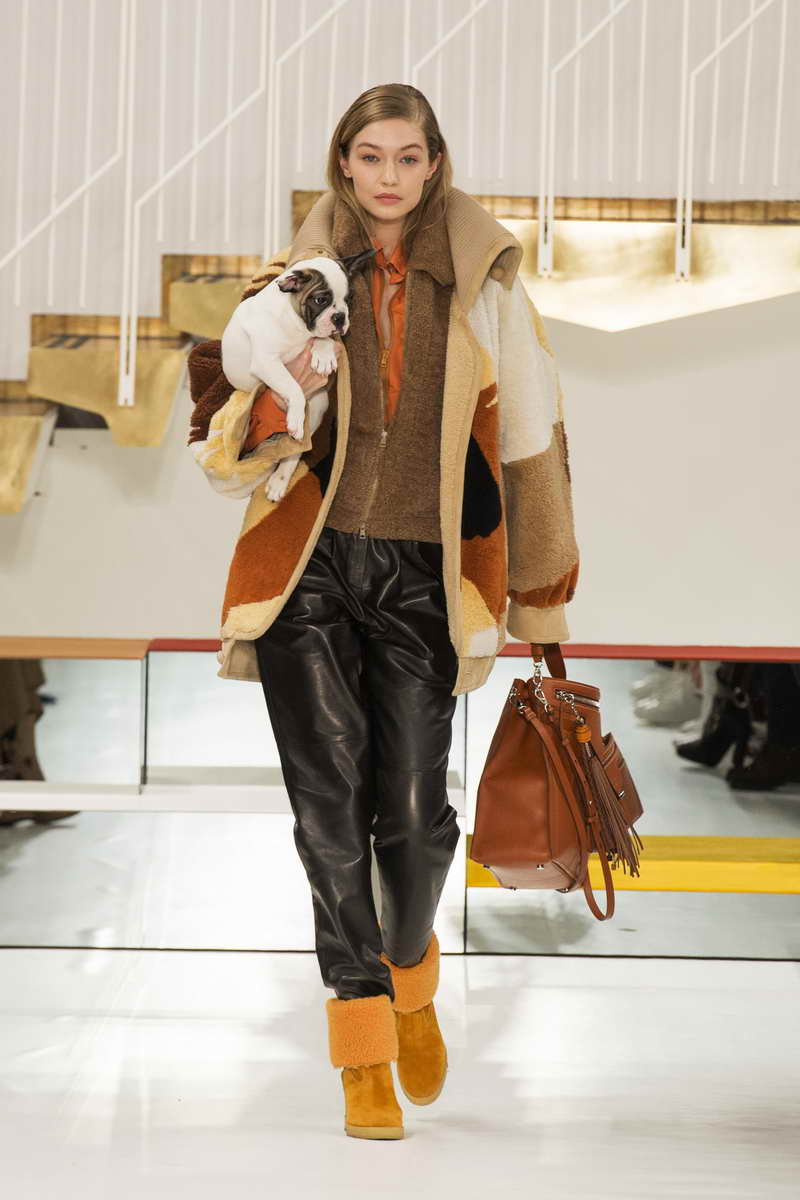 An innate sense of beauty that conveys the taste of every object in every gesture. A story of every elegance.
Light and agile with sophisticated detail in the design, this leather, straight out of a research workshop, accompanies the sophisticated woman as she travels the world with her accessories. As dynamic as her own style, she moves through the colours. Iconic pieces, used in layers, their secrets concealed by zips and ribbing, oversize bags add charm, alternating with extra small luxuries in leather.
The vision takes forward the brand's DNA while setting its sights on the impossible and on its quality. A tomorrow of new, modern blends, in which leathers, craftsmanship and street proportions symbolize ITALIAN STYLE, infused with autumnal colours and Italian beauty at any moment.