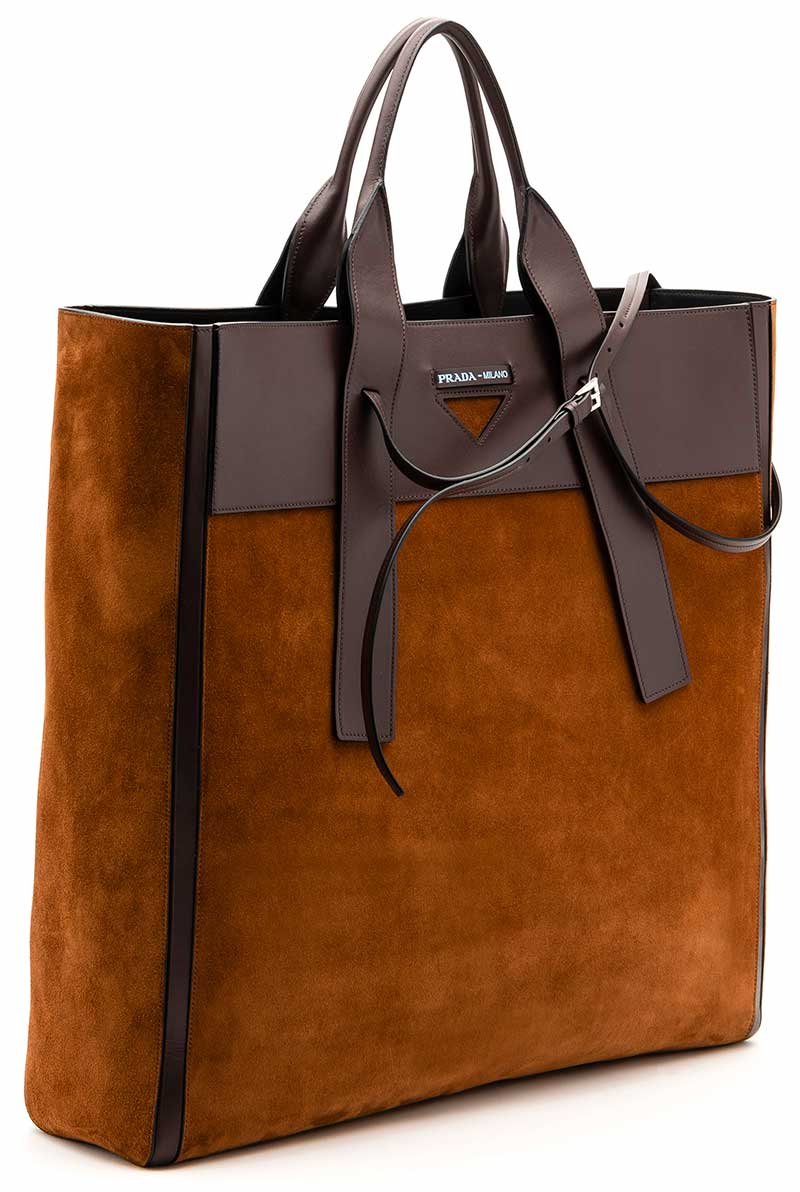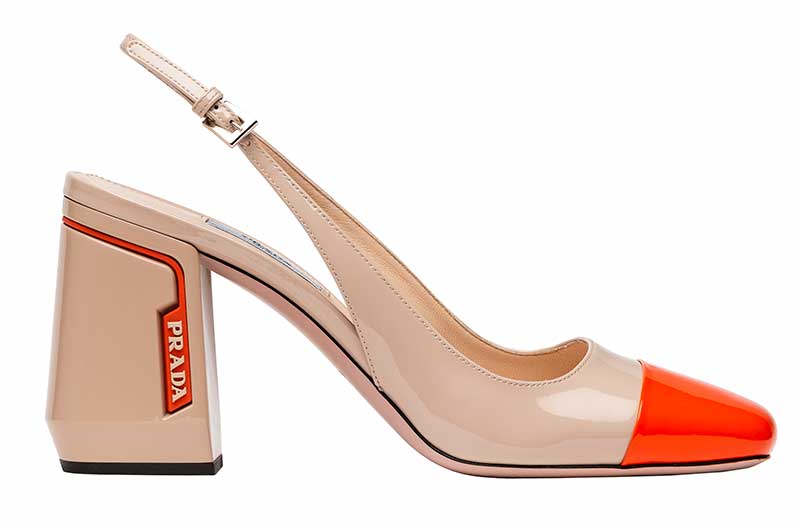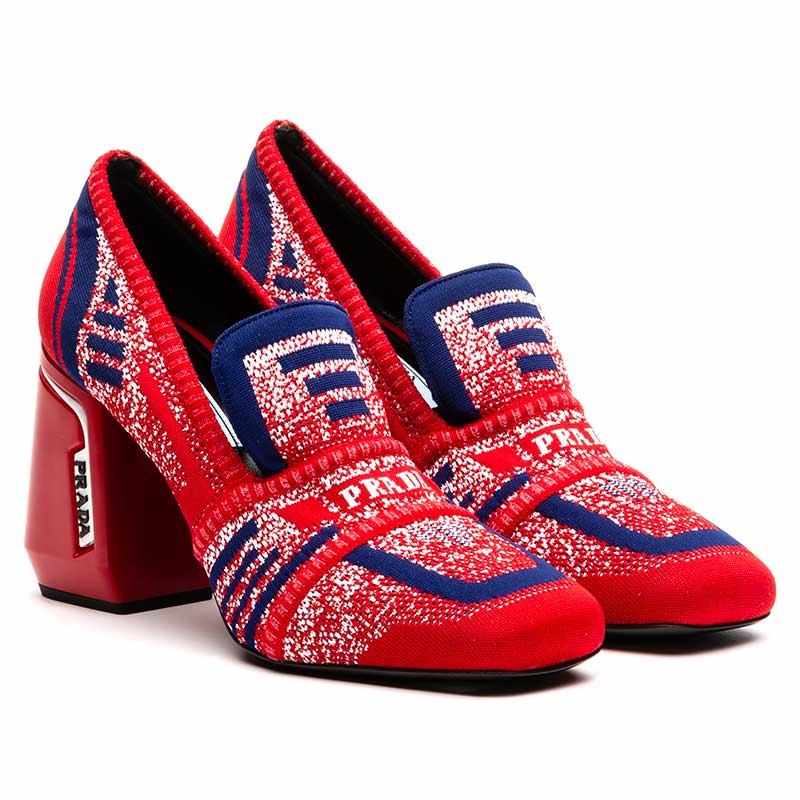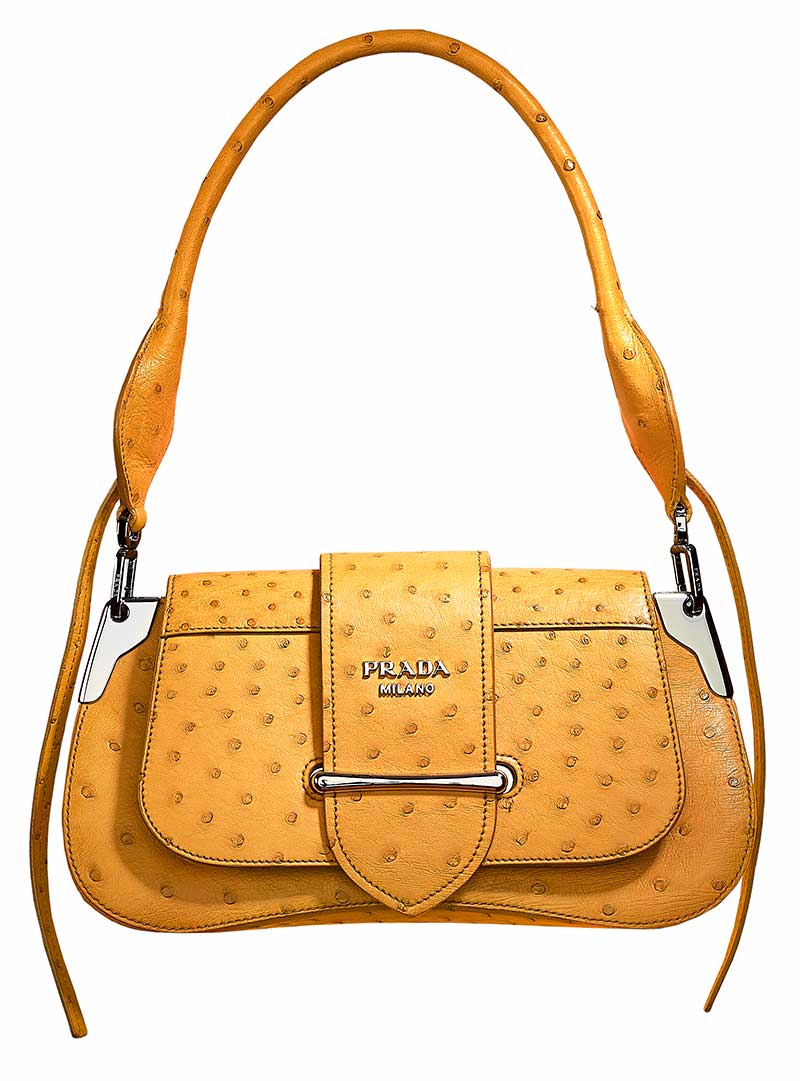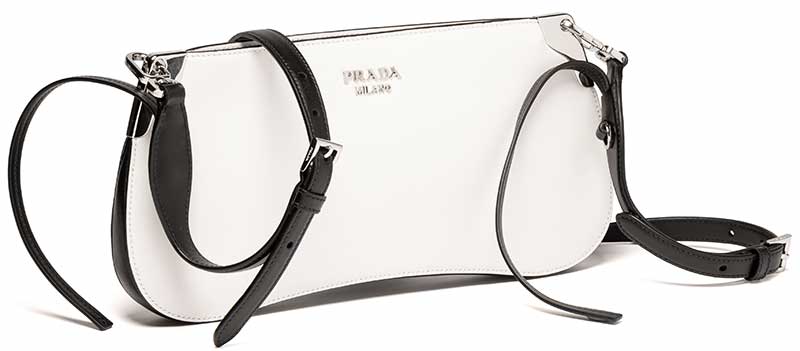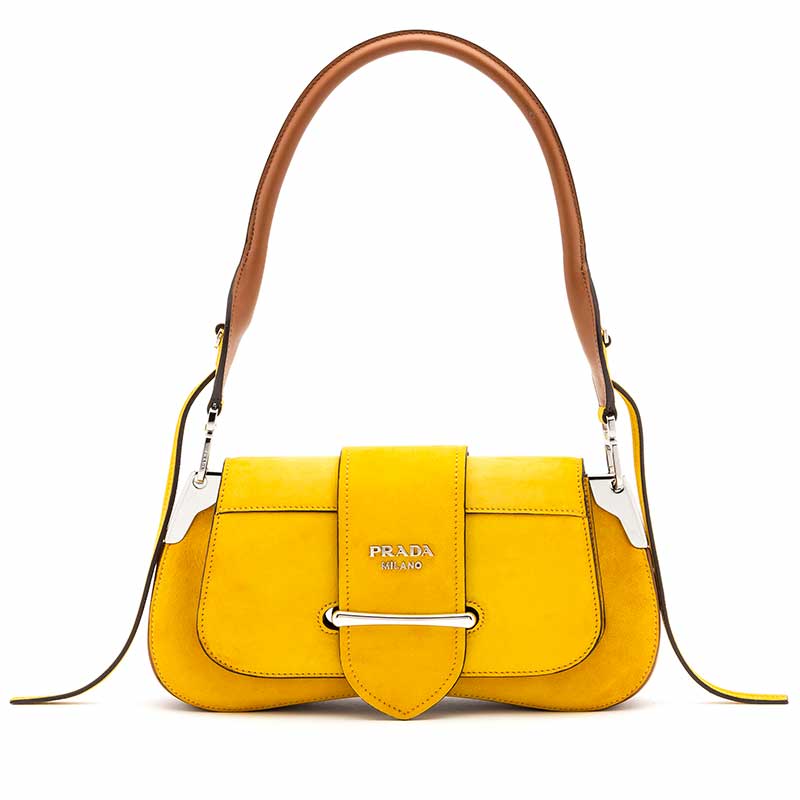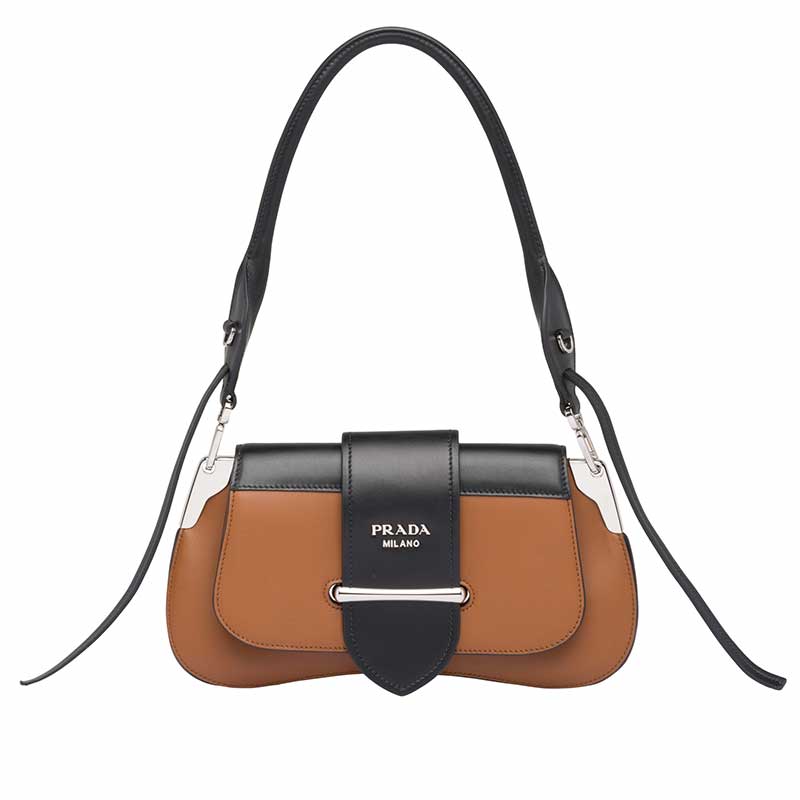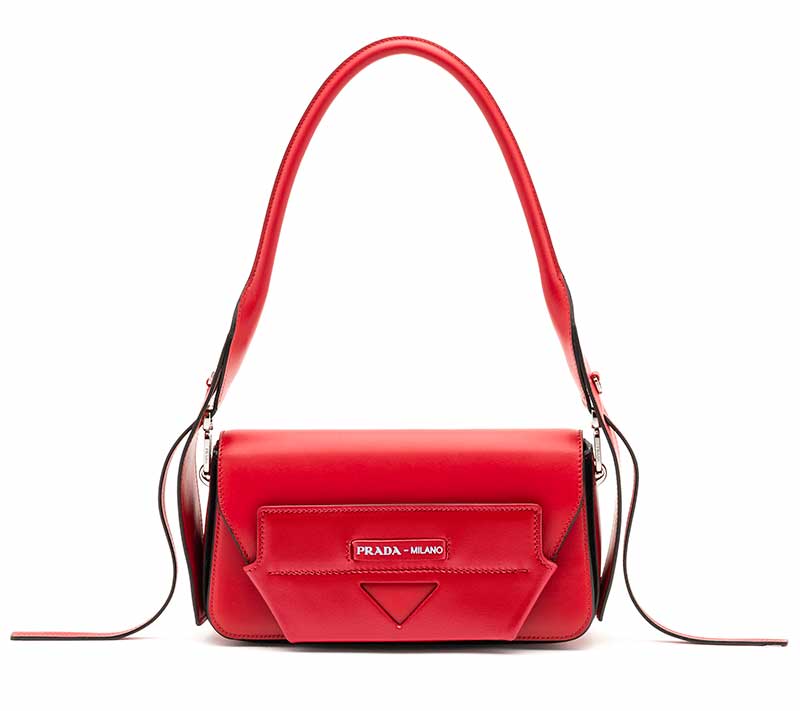 Quoting a refreshed set of Prada codes, found in the history of the brand but reactivated for the present, the Prada Sidonie handbags – a duet of models, drawn from the same inspiration – fuse past with present, for the future. Their lineage can be traced through Prada's archive, to today.
Quintessentially Prada, the Prada Sidonie evokes elements of the archetypal bags presented in Spring/Summer 2000: a curvaceous, ergonomic shape, a modern classic rediscovered.
The metal hardware details – plaques and buckles – draw on the brand heritage of superlative luggage-making, established by Mario Prada in 1913, juxtaposed with a modern shape, delicately curved and finely-balanced. The Prada Sidonie combines these with contemporary Prada references, such as the fastening and bold contrasts of calf leather. The Prada Sidonie family collides tradition with innovation.
The style is proposed in dual models, top-fastening or flap fronted with, respectively, a cross-body strap or haut, curved and shaped handle to be held on the shoulder for a new attitude. Both are offered in an entire wardrobe of fine calfskin and precious leathers.
Sinuous and sensuous, like its name intrinsically feminine, the Prada Sidonie debuted in the Resort 2019 Prada show in New York. Prada Sidonie is a new character of the brand, a heroine, to be discovered.