"The Bauhaus was not an institution," said Mies van der Rohe, its last director, in 1953. "It was an idea,". An idea as readily applied to clothing as to buildings – architecture for the body.
Since his first collection for BOSS Womenswear in 2014, artistic director Jason Wu has been inspired by the excellence, the precision and the rigor embodied by the Bauhaus movement, by its aesthetics, but overwhelmingly by its ideas. His spring/summer 2016 ready-to-wear collection explored those notions, combining them with the BOSS DNA of exceptional menswear tailoring to create a new hybrid for a modern woman, femininity meeting masculinity, freedom meeting rigor, form following function.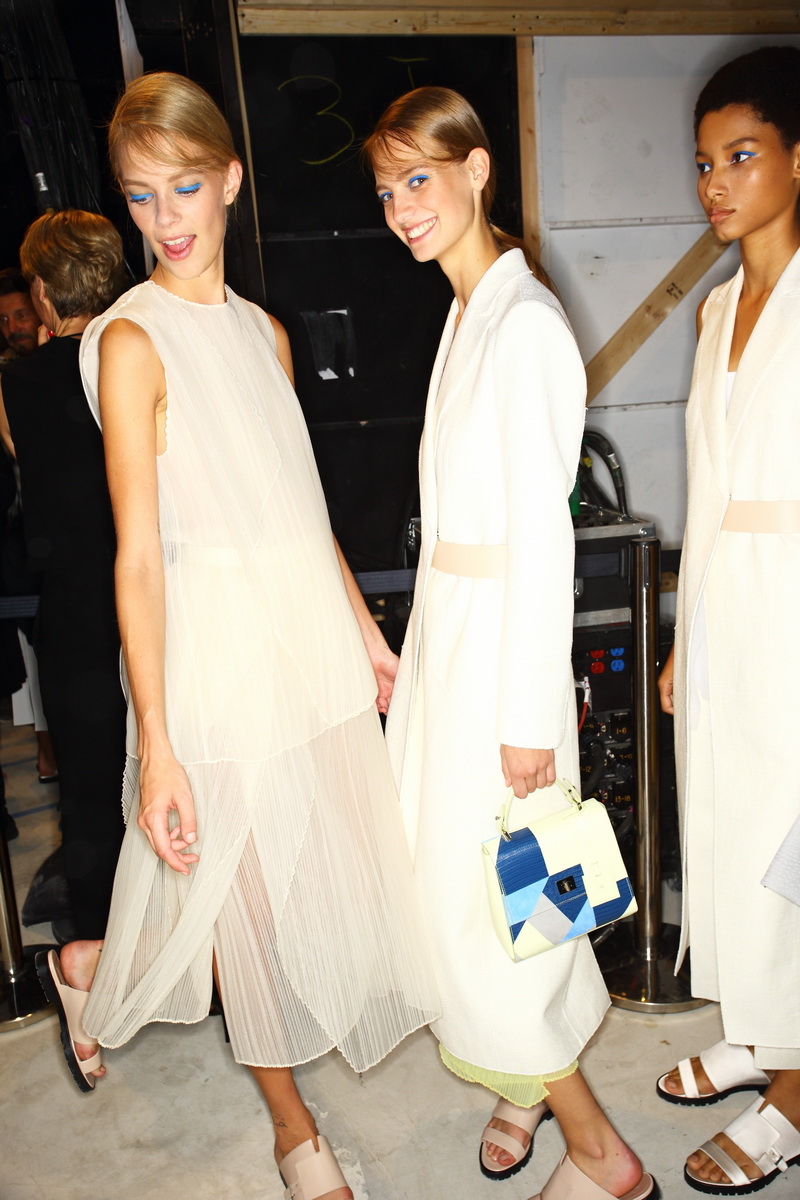 The new iteration of the signature BOSS Bespoke handbag encapsulates the approach. Inspired by the Bauhaus artwork of Josef Albers and Wassily Kandinsky, with their vibrant contrasts of brilliant colour and geometric forms, the handbag is inlaid with a Modernist "intarsia" design of leathers in rich shades of vermillion, azure and sulphur-yellow, laid against organic neutrals and sharp tuxedo monochrome.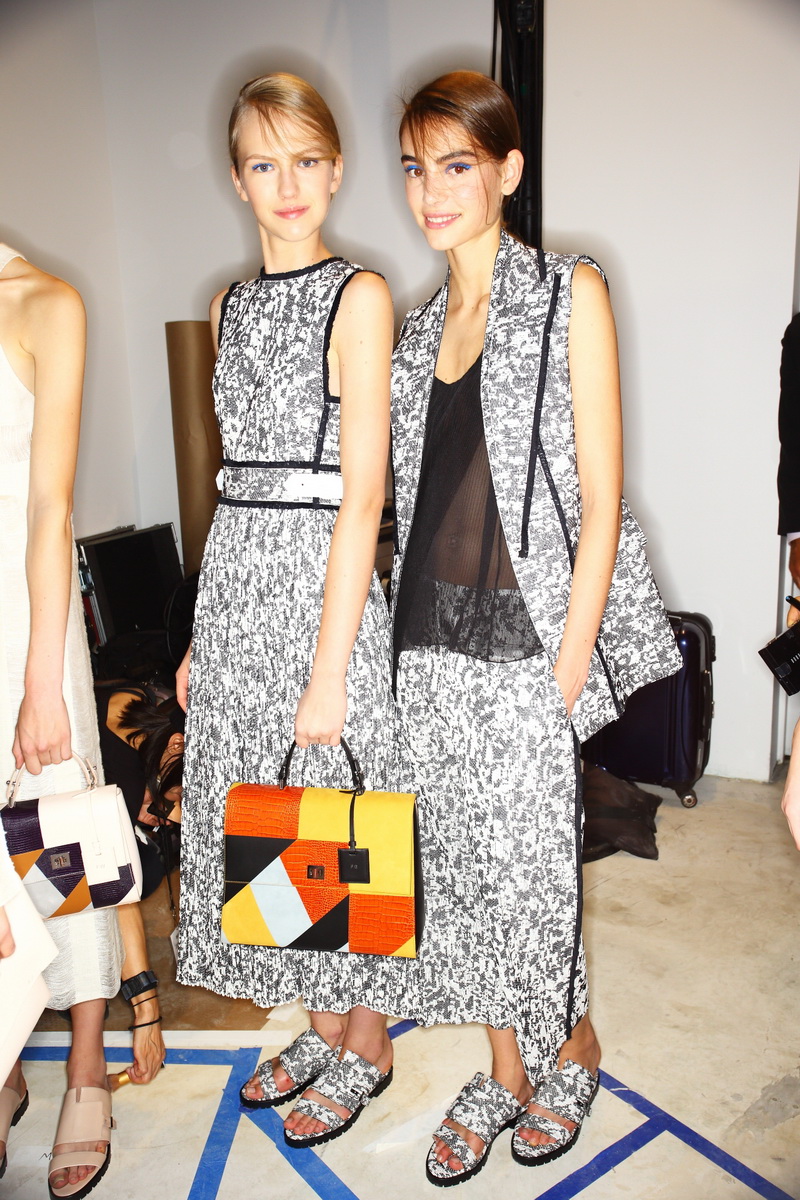 Integrating ornament with structure, the decoration of the new Bauhaus BOSS Bespoke bag inlays pattern into the surface of the bag itself: the accessory's rectilinear shape is a canvas, but also a sharp graphic statement in itself, the surface animated with inset shapes in precision-cut suede, box-calf and embossed lizard and crocodile patterns.
Perfectly engineered to create an emphatic aesthetic impact, material and form merge with minimalist decoration to create a handbag that epitomizes Jason Wu's revitalization of BOSS.