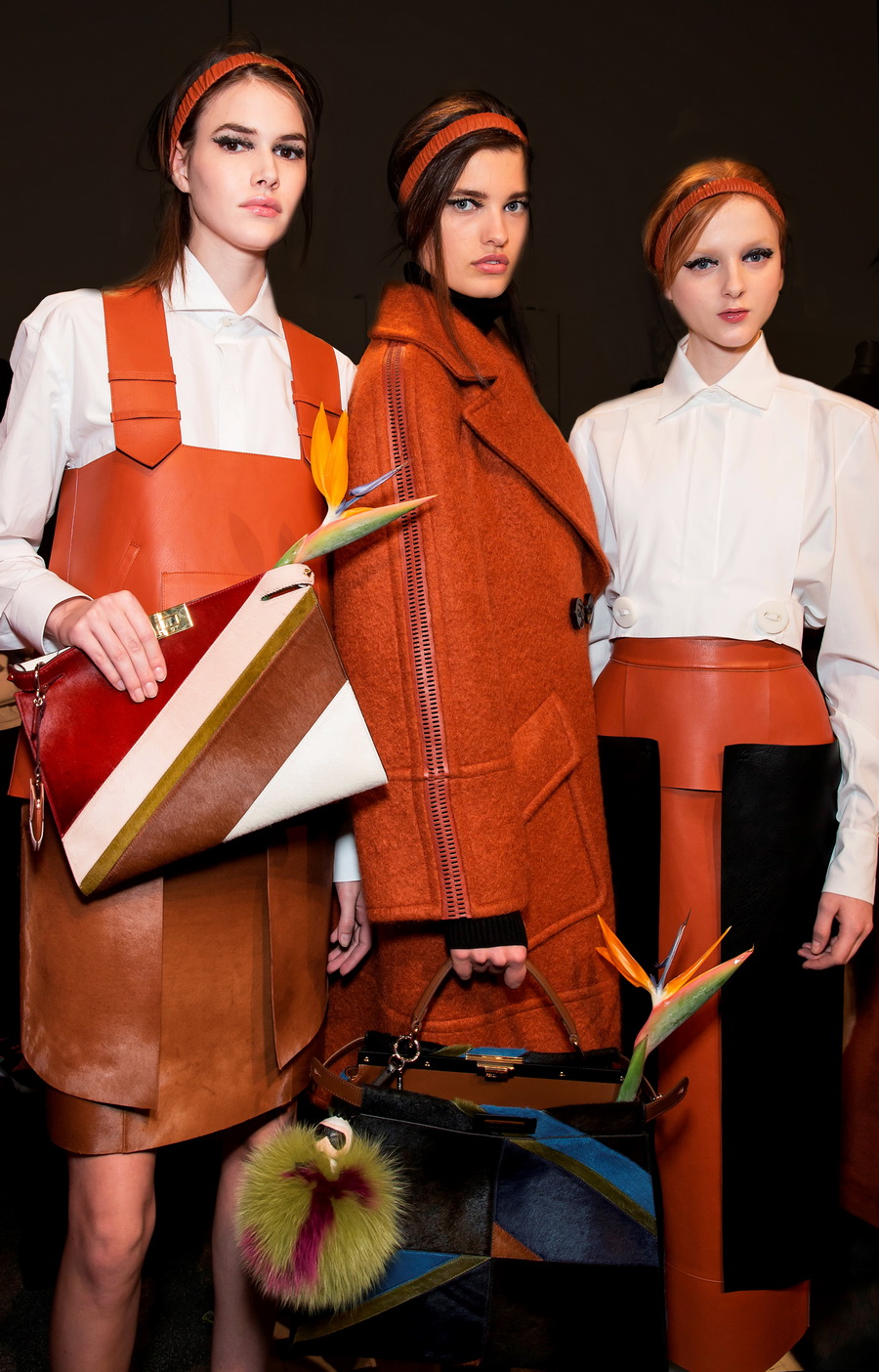 The iconic Peekaboo bag turns into a clutch,  smaller and fashionable: the Peekaboo Clutch.
Created in the likeness of the iconic FENDI bag, the Peekaboo Clutch is rich of details from the Peekaboo world, from the internal pocket to the small side straps and obviously,  the twist clasp closure.
The clutch carries on the luxury concept of the contrast between the inside and the outside of the bag, created in rich versus essential materials and prints.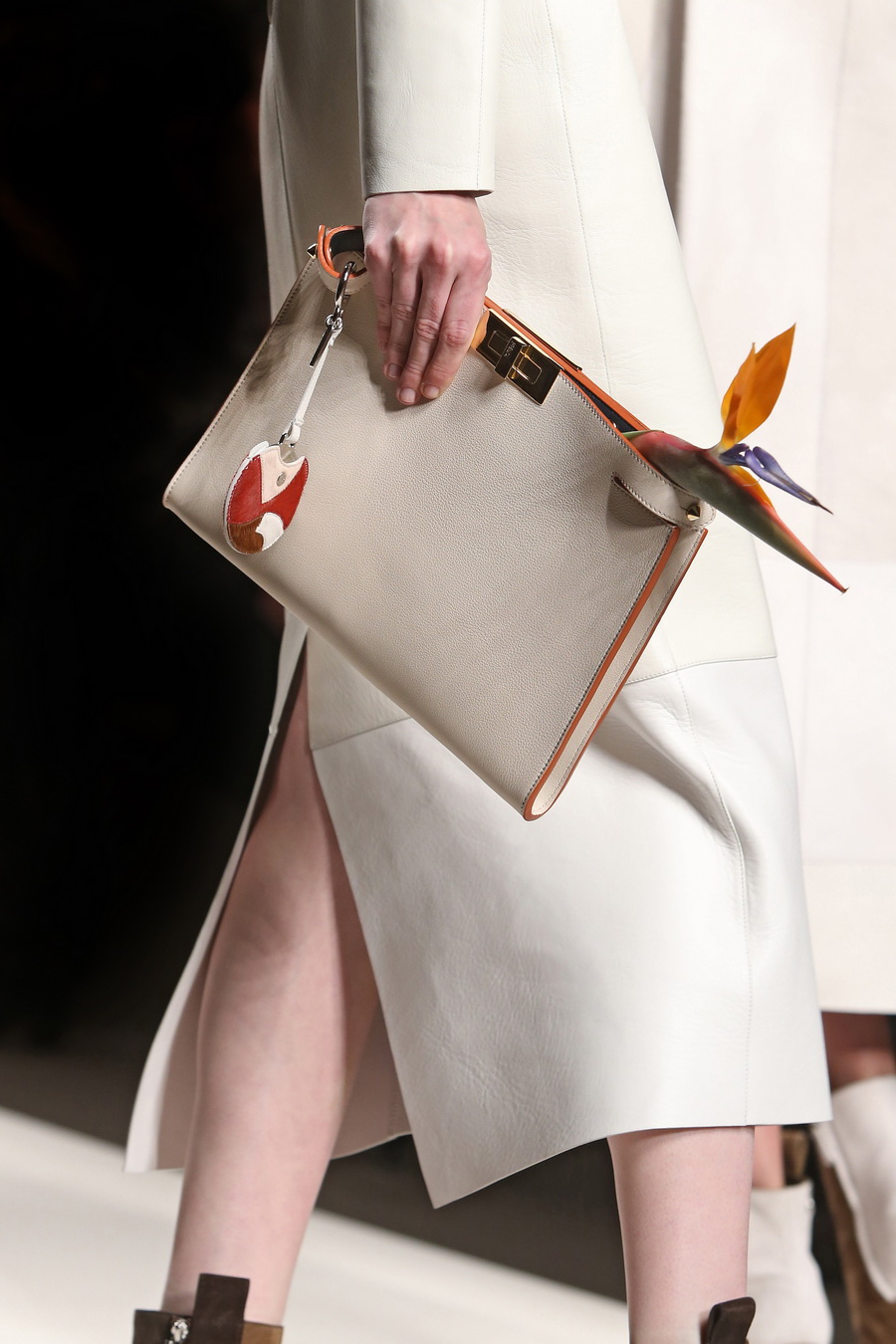 Conceived for a young and cool woman with a sophisticated taste, the Peekaboo Clutch is available in several materials such as shearling, leather and graphic pony hair  for the  Fall/Winter 2015-16.
The extremely versatile shape makes it possible to wear the bag as a simple clutch or cross-body thanks to the shoulder strap.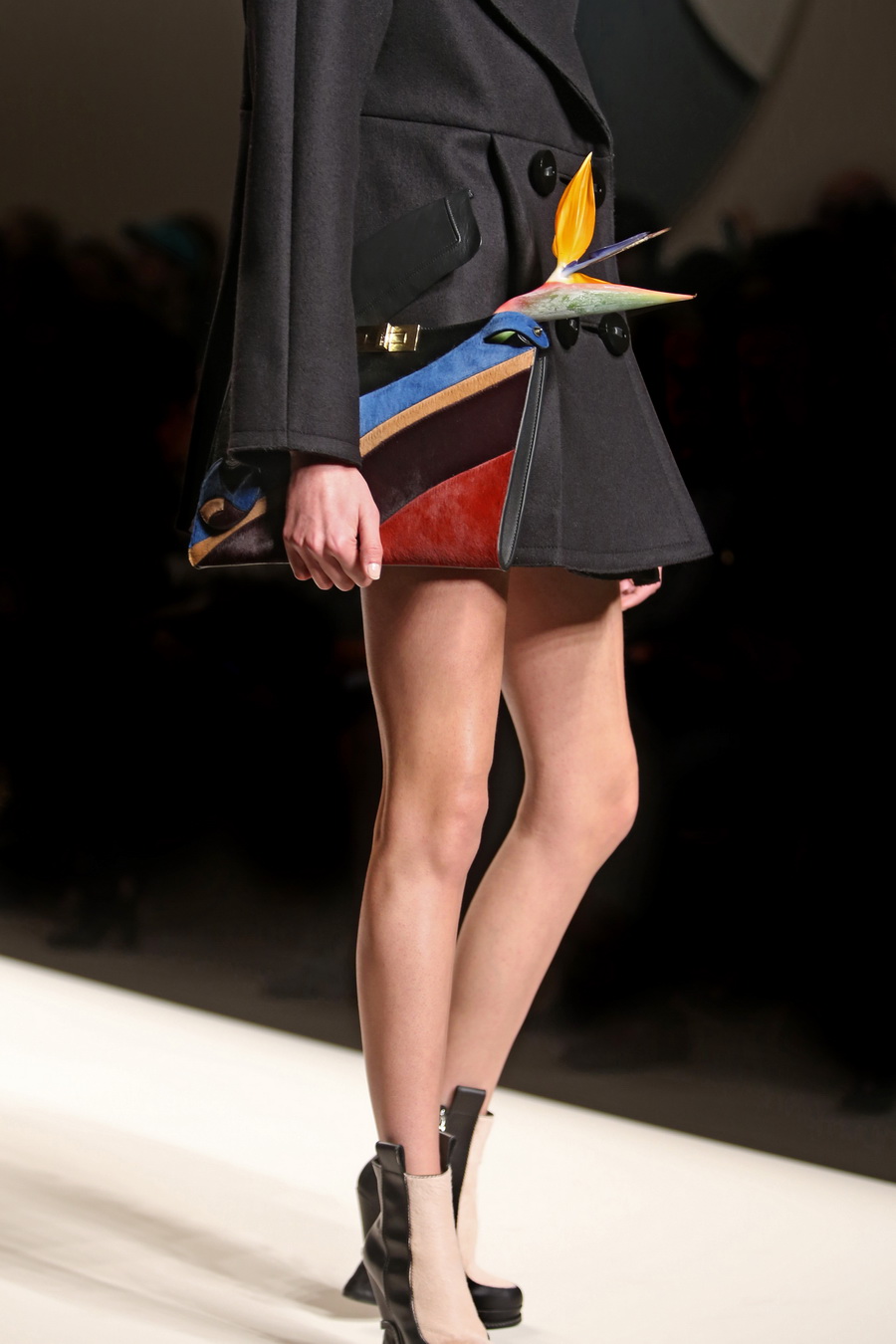 Following the traditional Peekaboo collection, the colourway is composed by a refined and feminine palette, with bright and vivid hues like ginger and cassis.
The Peekaboo Clutch, perfectly reflects the "simplicity is the new eccentricity" mantra that inspired the creation of the iconic Peekaboo bag.