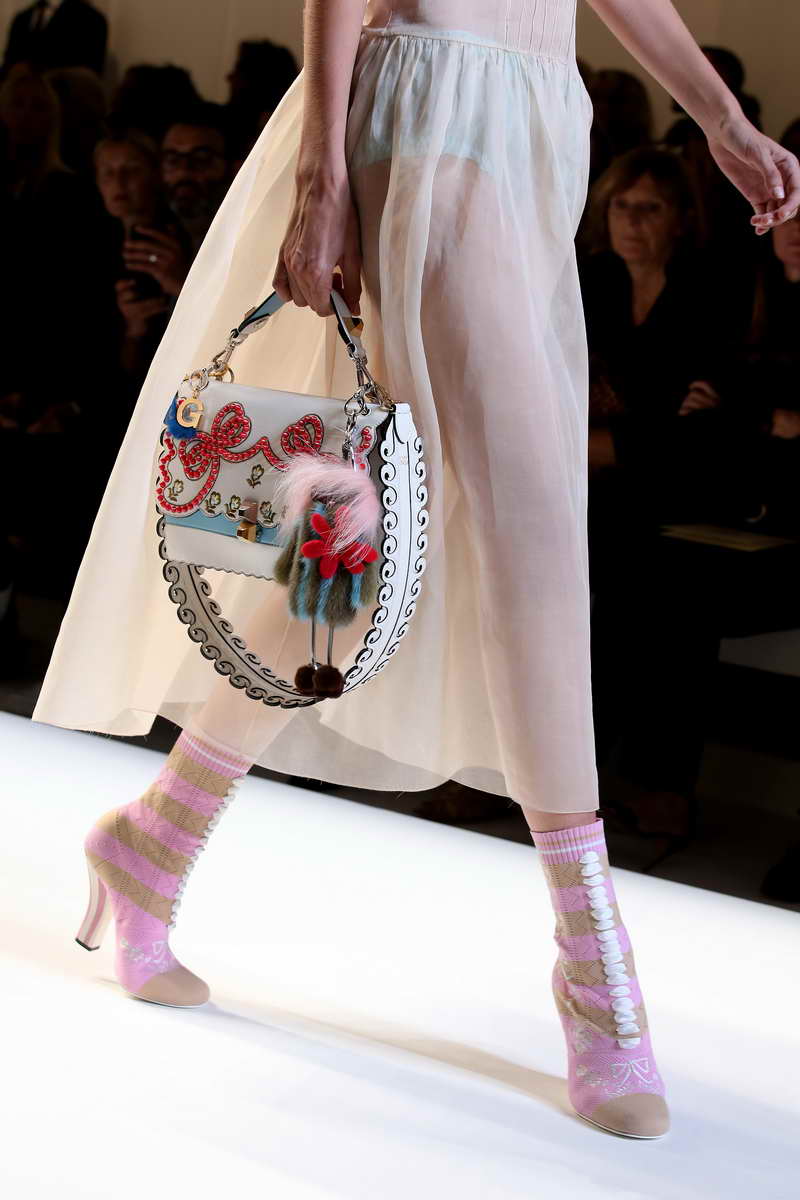 The FENDI Kan I is a structured yet feminine stud-locked chain bag where functionality, creativity and modernity perfectly merge in the FENDI way.
Presented for the first time in the FENDI Resort 2017 Collection in the Mini version and on the FENDI Spring/Summer 2017 catwalk in the regular one, the Kan I and the Mini Kan I have immediately found their place among the iconic bags of the Maison.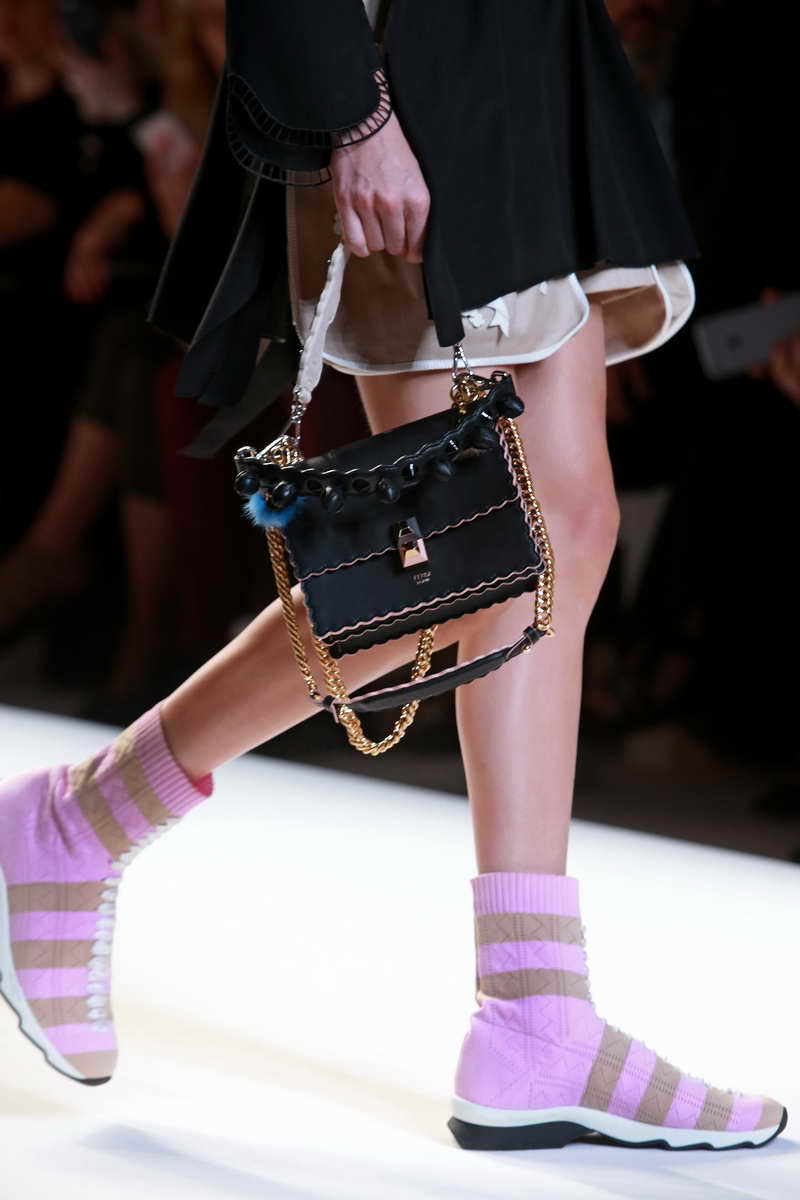 A compact shape with bellow sides characterizes the design of this contemporary bag that thanks to its perfect size never feels too big or too small, becoming the best companion for an all-day wear.
Created at first in a plain leather version with scalloped edges, the Kan I has since the beginning been elevated with an incredible mix of details, colors, materials and workmanships that only FENDI can do: floral prints, leather flowers, bows and studs appliqués, but also Pequin stripes, precious exotics and metallized lamé with eyes embellishing the frontal flap.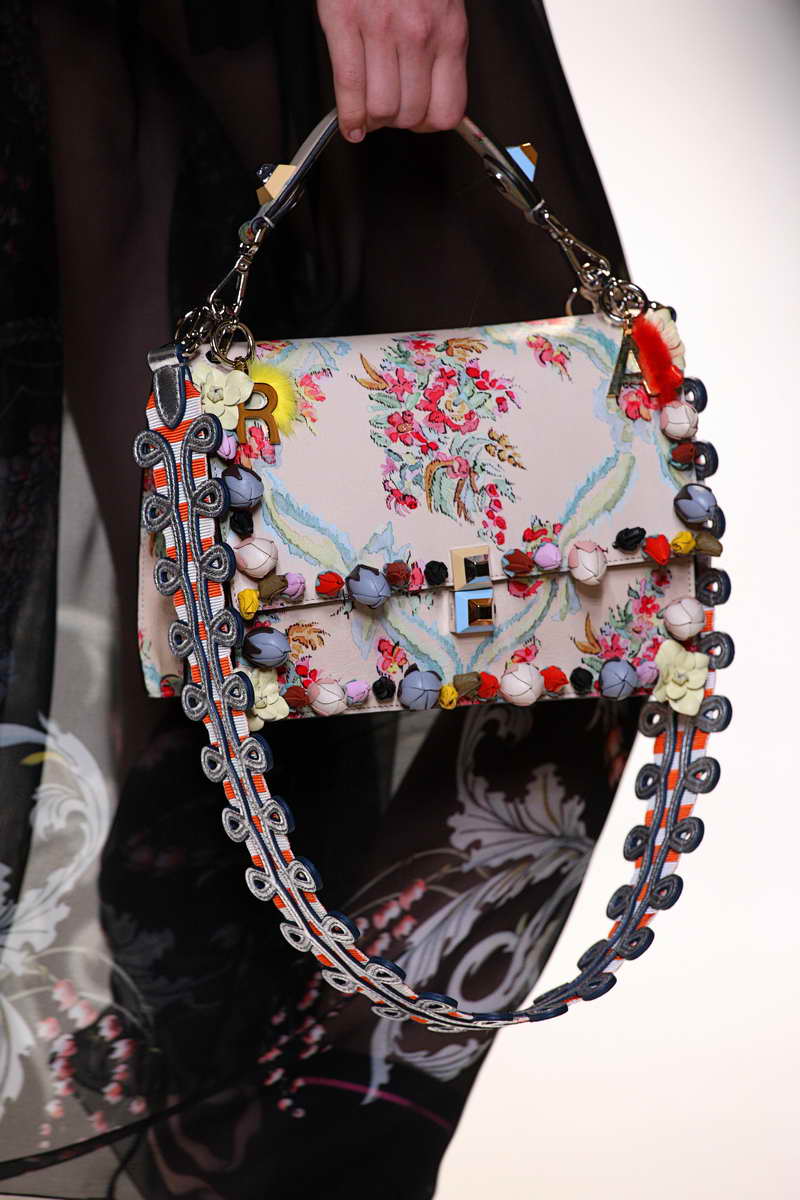 The Rainbow Studs – the iconic square-shaped studs, new signature of the Maison – feature the standout lock closure, becoming not only decorative but also functional and distinctive elements of the bag.
The chain is a key strength of the Kan I and Mini Kan I: with simple sliding moves, it can be worn in multiple ways, easily transitioning from shoulder to top handle bag. Yet, functionality meets eccentricity, taking personalization to the next level with the small metal rings that allow to attach Strap You and Mini Strap You as additional handles, as well as any kind of bag charms, from the ABClick to the FENDI Fruits, decorating the bag with a stylish and playful touch.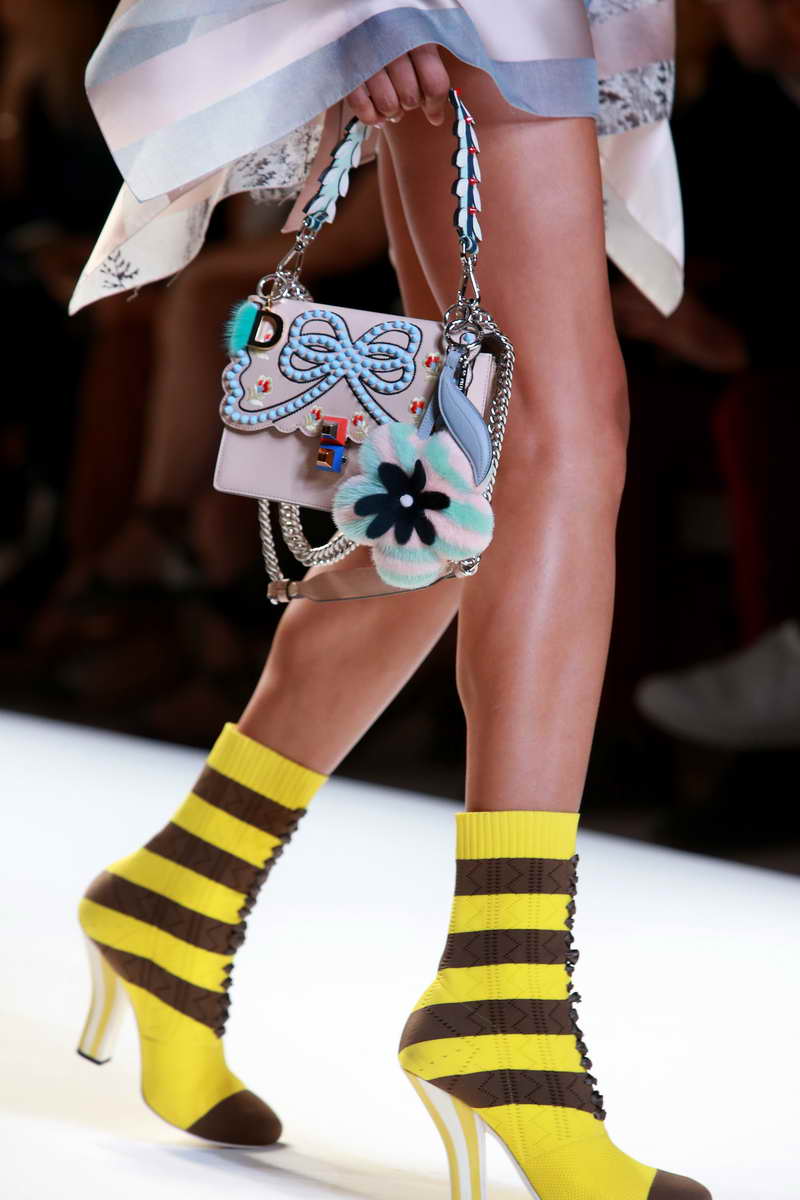 With many other styles to come season after season, the Kan I is ready to become the new obsession of the young and cool women in search of a modern and fashionable bag without ever renouncing to high quality and functionality. Kan I? Yes you Kan!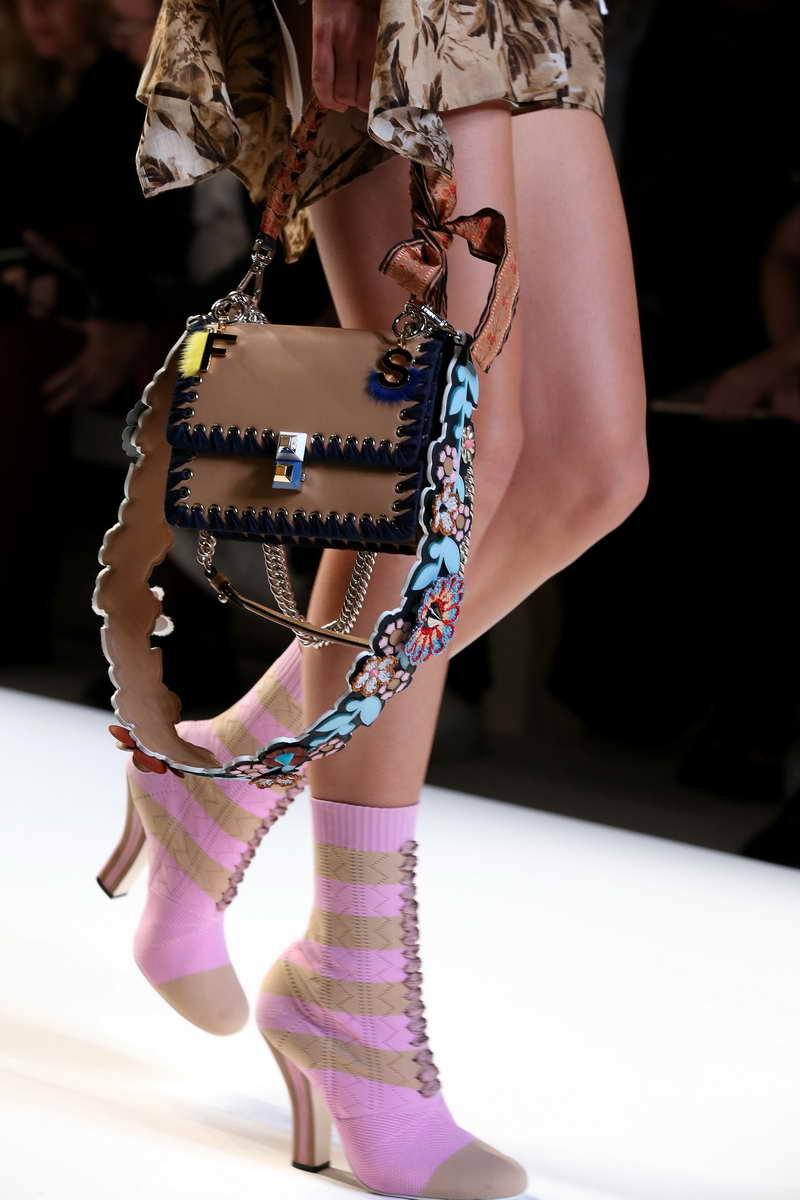 Available in FENDI boutiques worldwide and on fendi.com from March 2017.