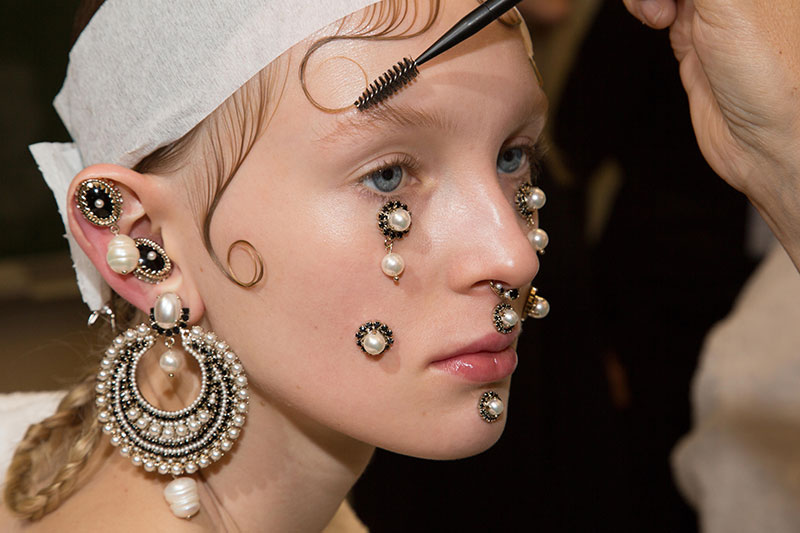 The beauty look at the Givenchy FW 2015 2016 fashion show was quite bizarre and very intriguing. Even the fashion crowd, used to all kind of weird things, couldn't stop talking about it during the Fashion Week.
The maison's Creative Director Italian Tisci described the look as 'Victorian-chola'. Now you may know what the Victorian style, but you might not be familiar with the 'chola' style (we weren't).
The 'chola style' comes from the first and second generation Mexican-American subculture. Key characteristics for this subculture are the so-called 'kiss curls' (little curls 'attached' to the forehead, think the 20s singer Josephine Baker), septum piercing and braids, all elements we saw at the Givenchy catwalk show. (If you want to know more about the 'chola style', then google the British singer 'FKA twigs' and everything will be clear!)
To create the Givenchy look Pat McGrath, famed make-up artist, used impressive septum piercings (where on earth did she find those rings?) and face jewelry. Hair stylist Luigi Murenu added the kiss curls and braids.
Enjoy these gorgeous pictures! You might want to pick just some detail from it for your own look 🙂