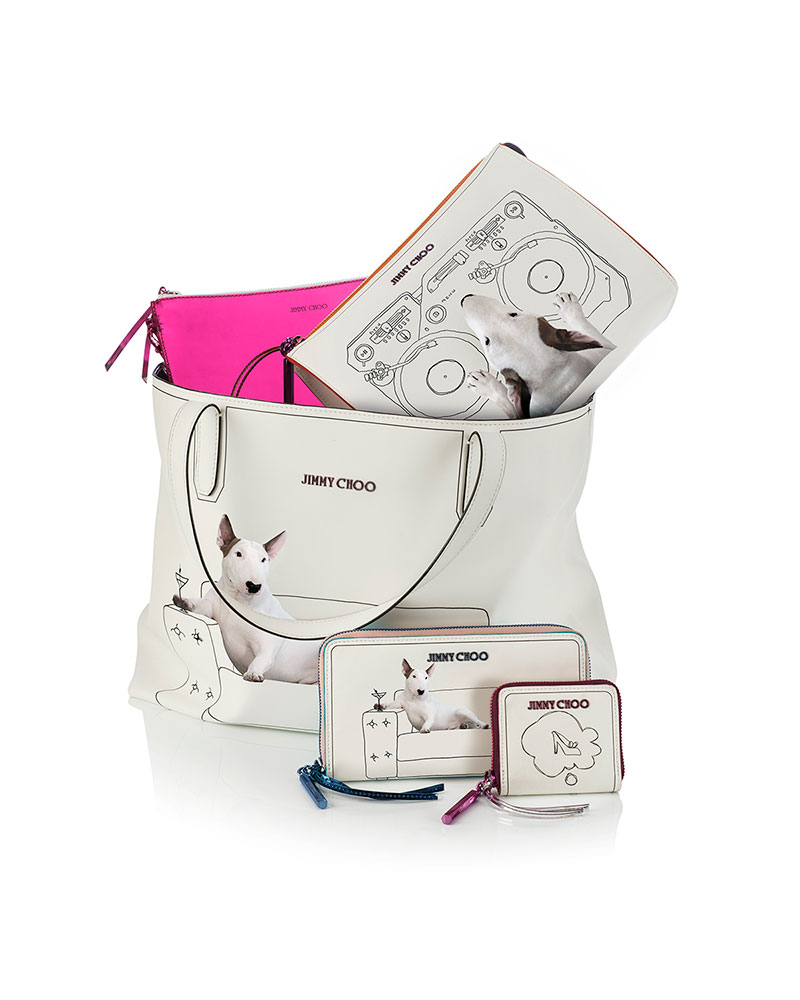 Finding himself alone in an empty flat following a divorce, Brazilian artist, Rafael Mantesso filled the blank space in his home with whimsical illustrations. His beloved English bull terrier, named Jimmy Choo, cleverly positioned himself within the sketches, and an artistic collaboration was born.
Transforming personal misfortune into hilarity, Mantesso created more illustrated scenarios for his dog Jimmy, photographing him in witty, humorous and tender poses simulating all man¬ner of unusual activities – ranging from police line-ups to fashion parades and karaoke competitions.
Enchanted by Mantesso's artwork, Jimmy Choo creative direc¬tor Sandra Choi commissioned the artist to create exclusive illustrations of his dog jimmy to feature in this charming Capsule collection for prefall '15.