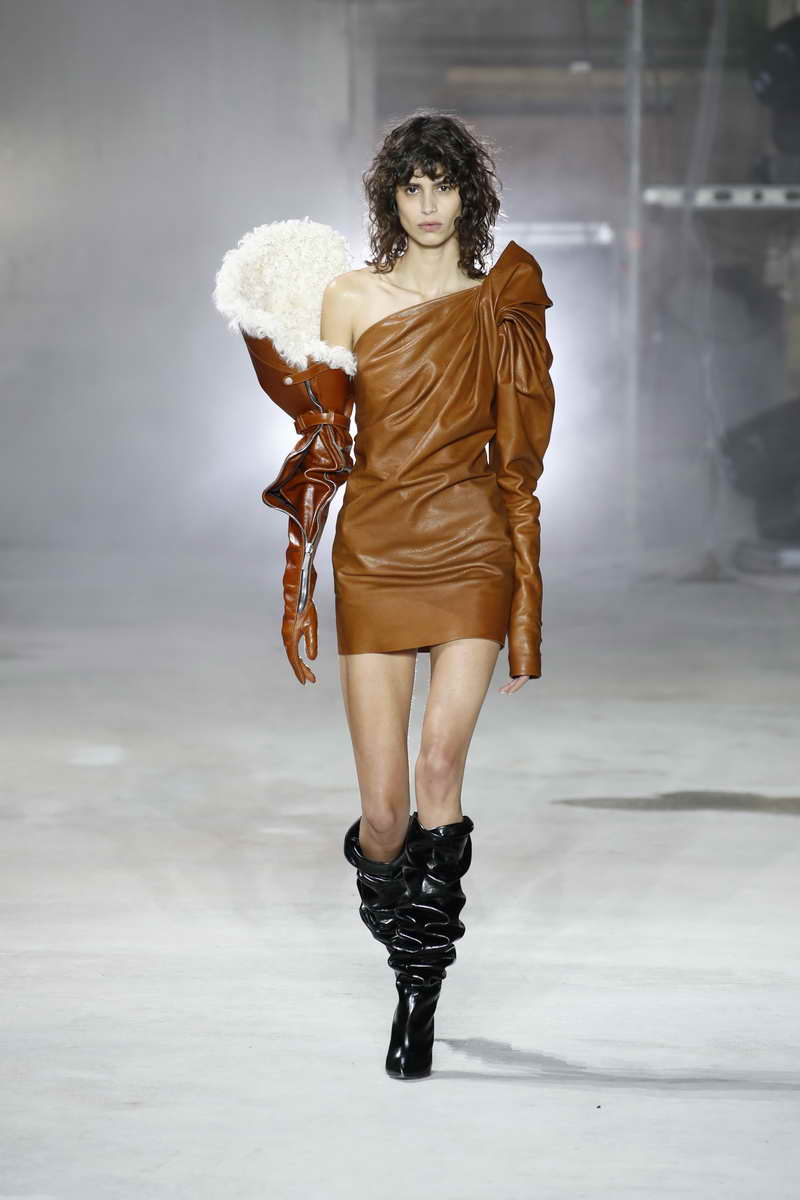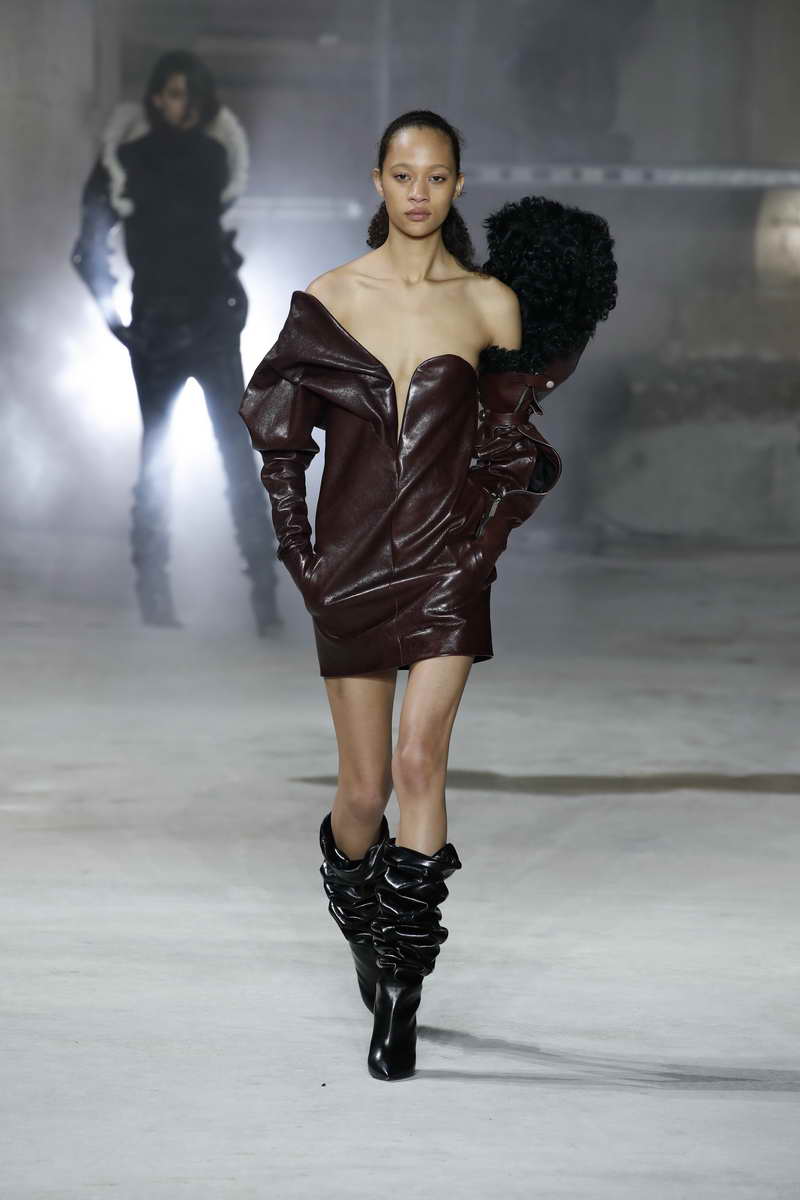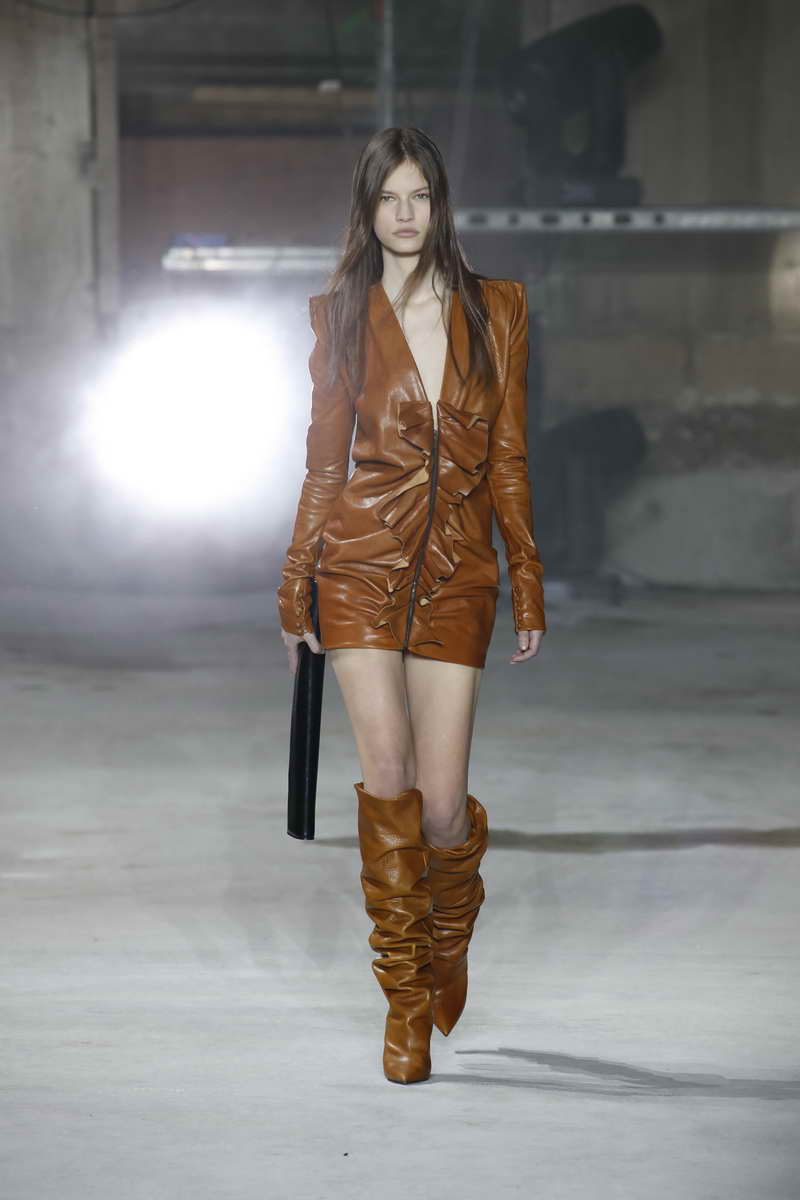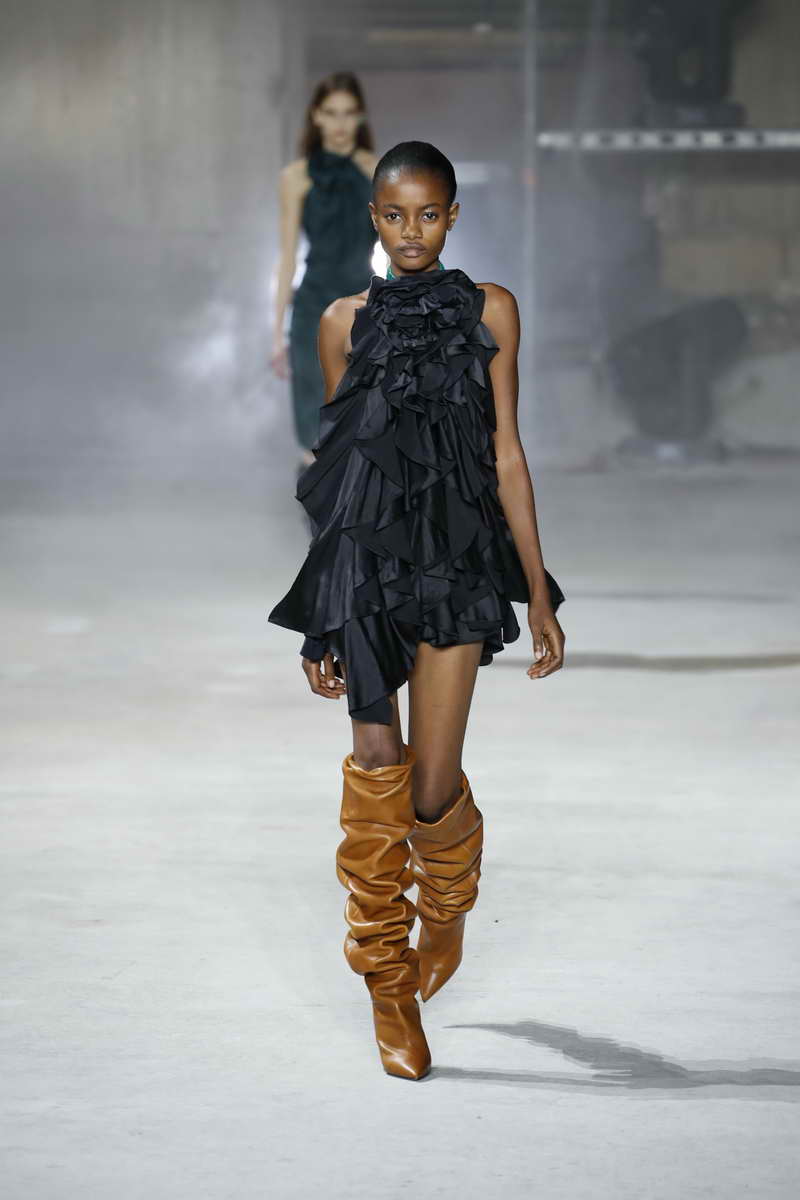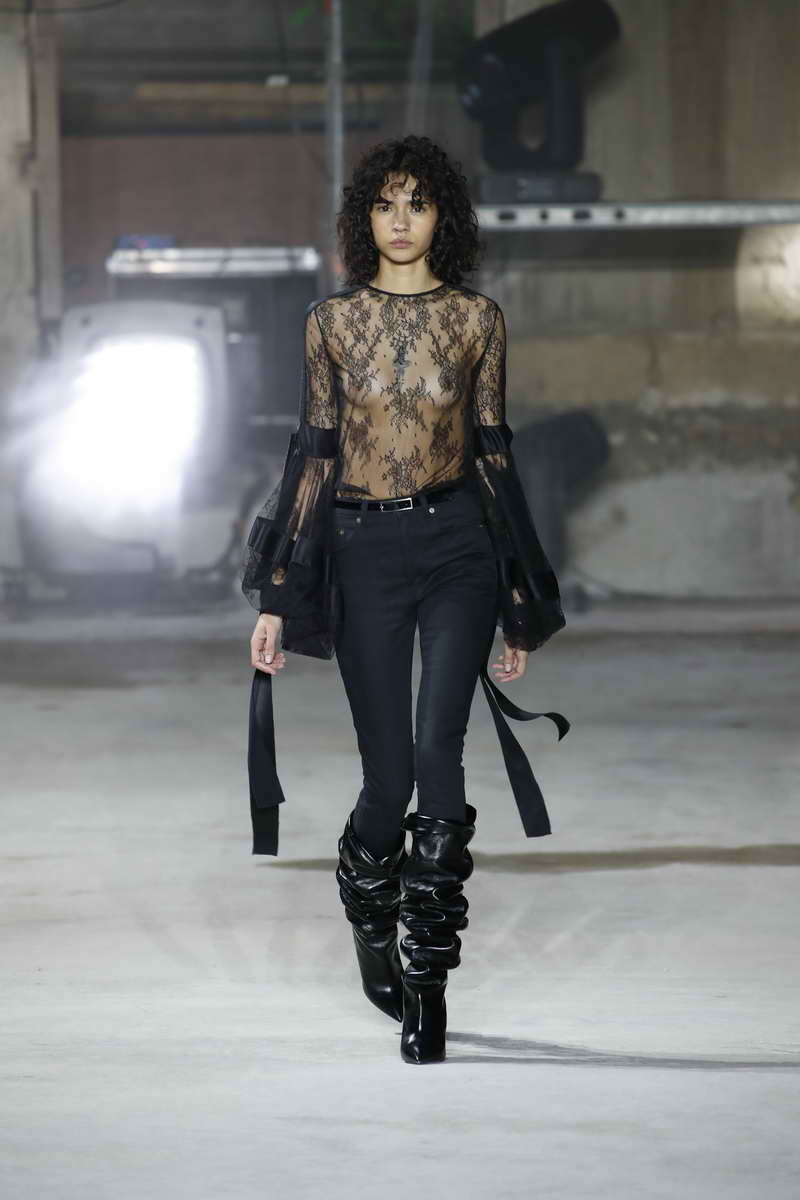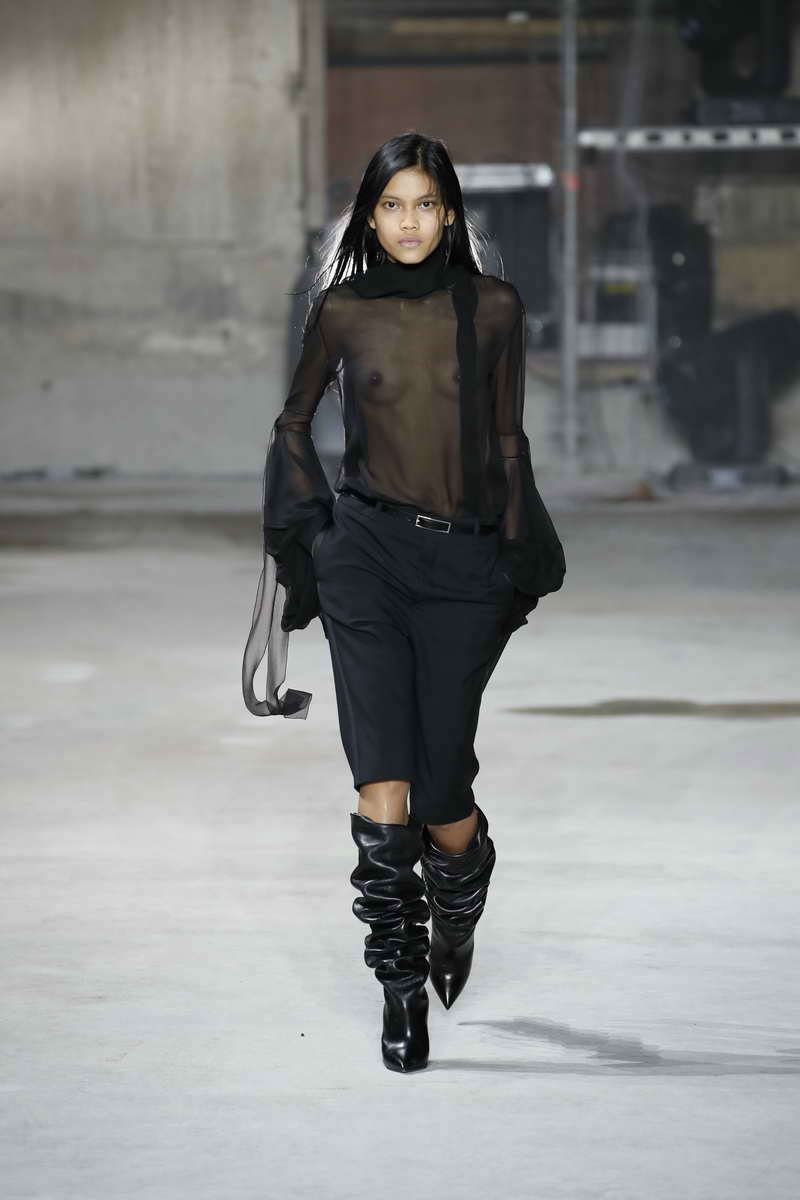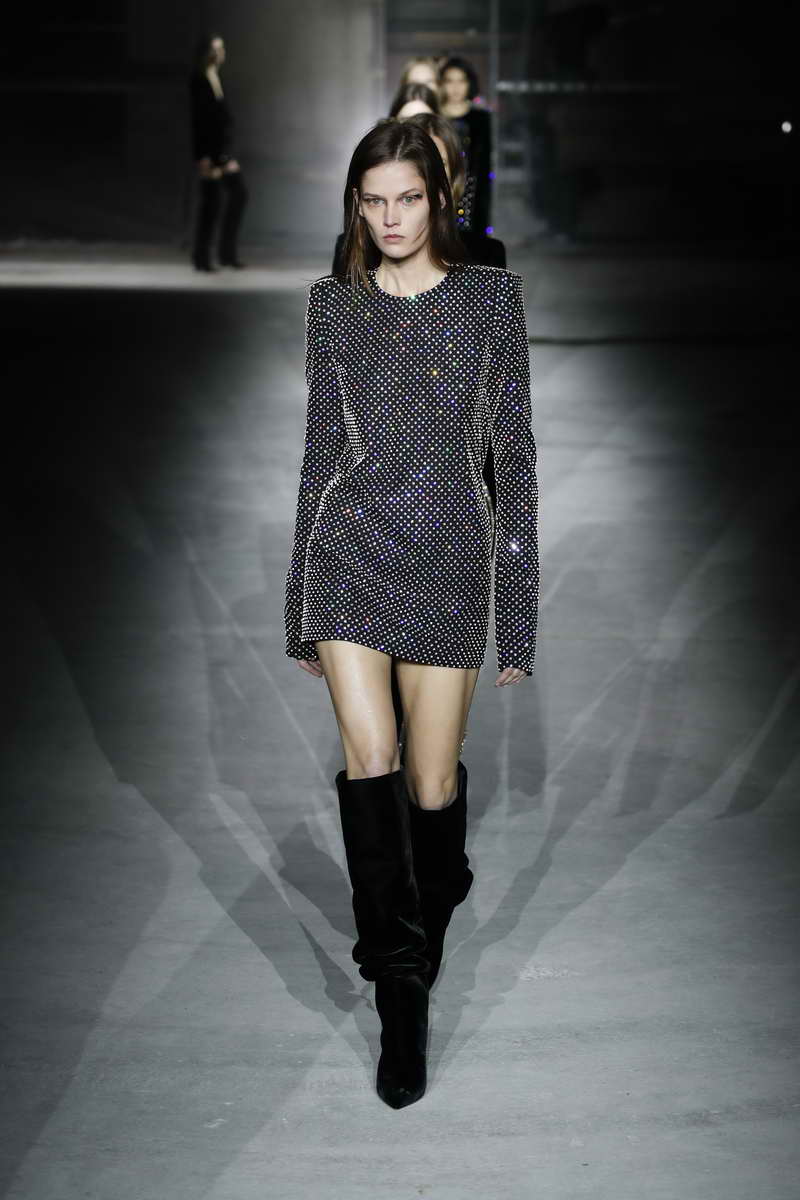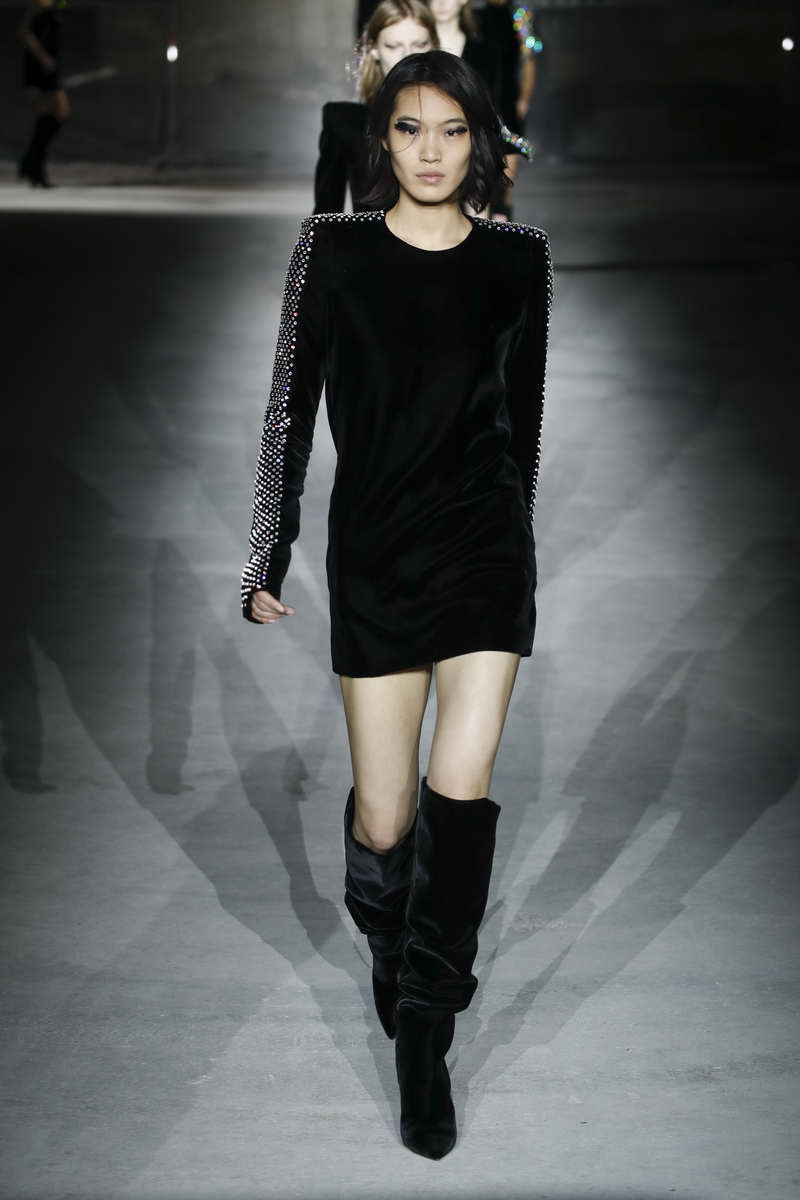 For Winter 2017, Anthony Vaccarello explores the paradoxes and tensions of a contemporary Saint Laurent femininity.
Shoulder sharp and structured, a flight-jacket dress in laser cut leather adorned with shearling contrasts the nonchalance of denim worn with slouched leather boots, portraying an effortlessly confident femme de jour.
Evening is reinterpreted in intense matte black velvet that flirts with the indecency of raw crystal embroidery, accentuating her inherent allure.
"I love Monsieur Saint Laurent's subversive approach to clothes, his dark romanticism with a hint of perversity. I wanted this collection to be like a re-reading, a radical fantasy of this heritage."