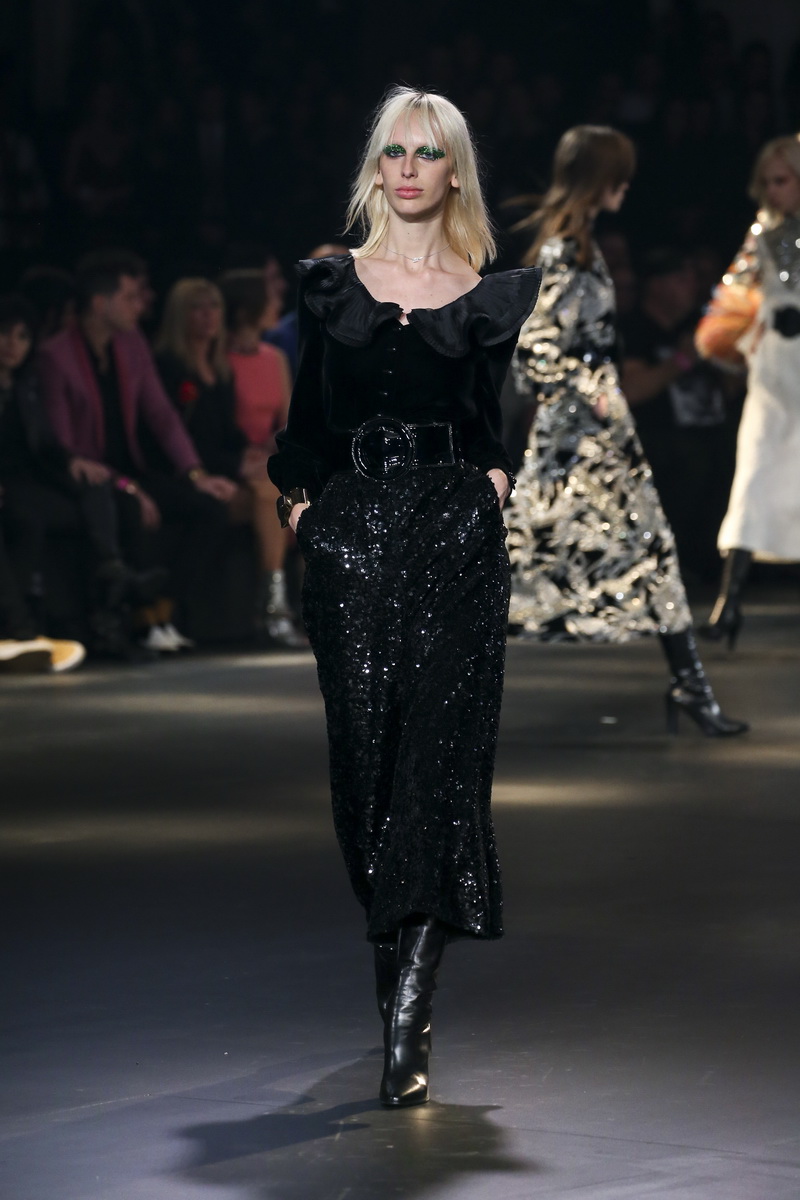 Saint Laurent at the Palladium  is the second project Hedi has curated in LA. The first being his moca contemporary photography show in Nov. 2011. Saint Laurent at the Palladium  / the 50 year anniversary of Saint Laurent Rive Gauche. The Palladium  show / 71 models and musicians / 93 looks / 13 bands on stage.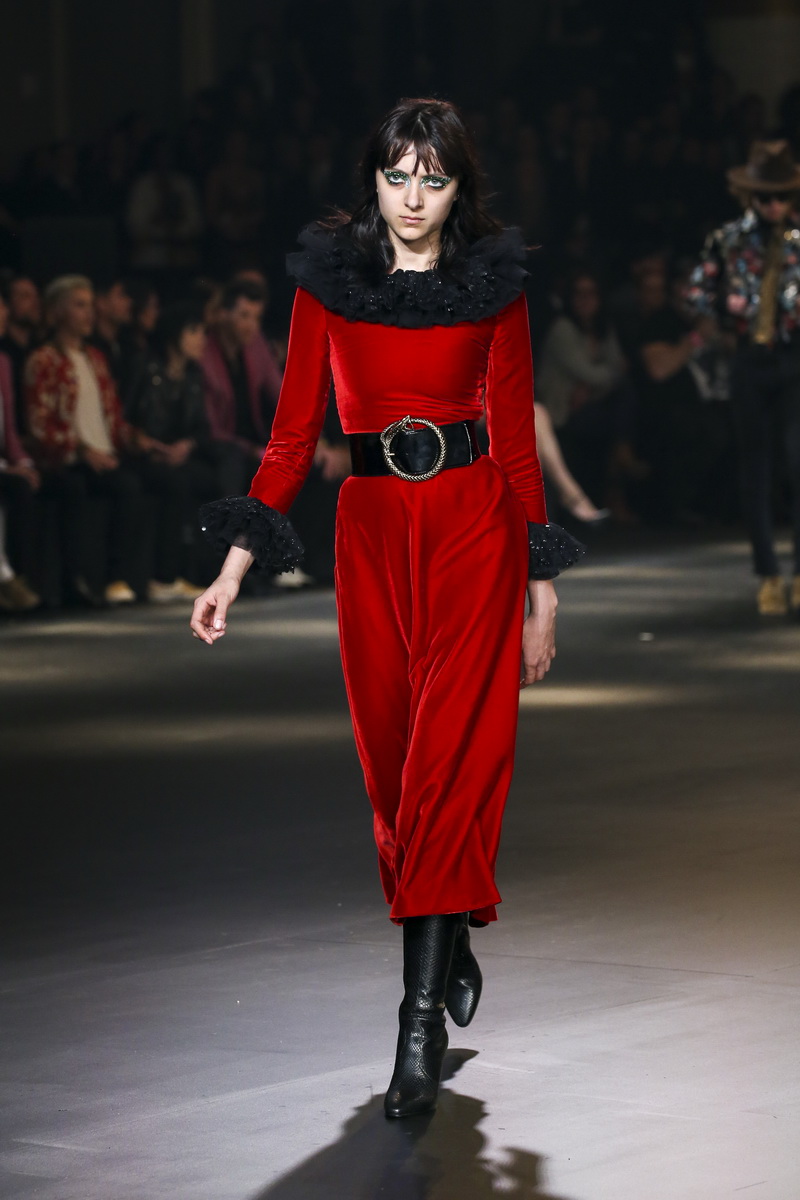 The Saint Laurent Palladium  after party line up is : Father John Misty, Beck, Joan Jett, Allah-Las, The Sloths, Cherry Glazerr, Curtis Harding, No Parents, Bleached, Kim And The Created, Mystic Braves.
The Saint Laurent Palladium  show is mostly unisex. Hedi went back to his signature style pieces and principles. He pioneered the androgynous male look in the late 90s, beginning with a razor sharp silhouette at ysl. Hedi revisited his 90s signature codes and proportions. Feminin silk bows, gold or metallic glam boots, tapestry jackets, and men's fedoras.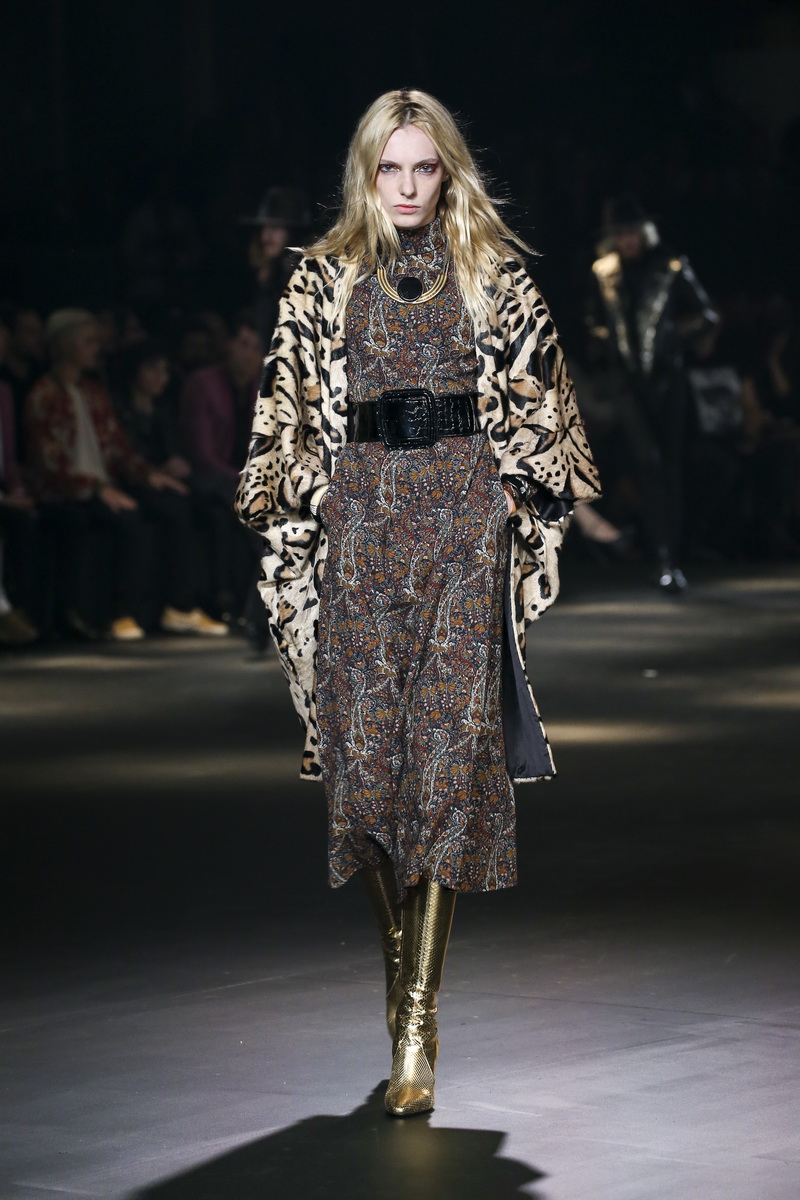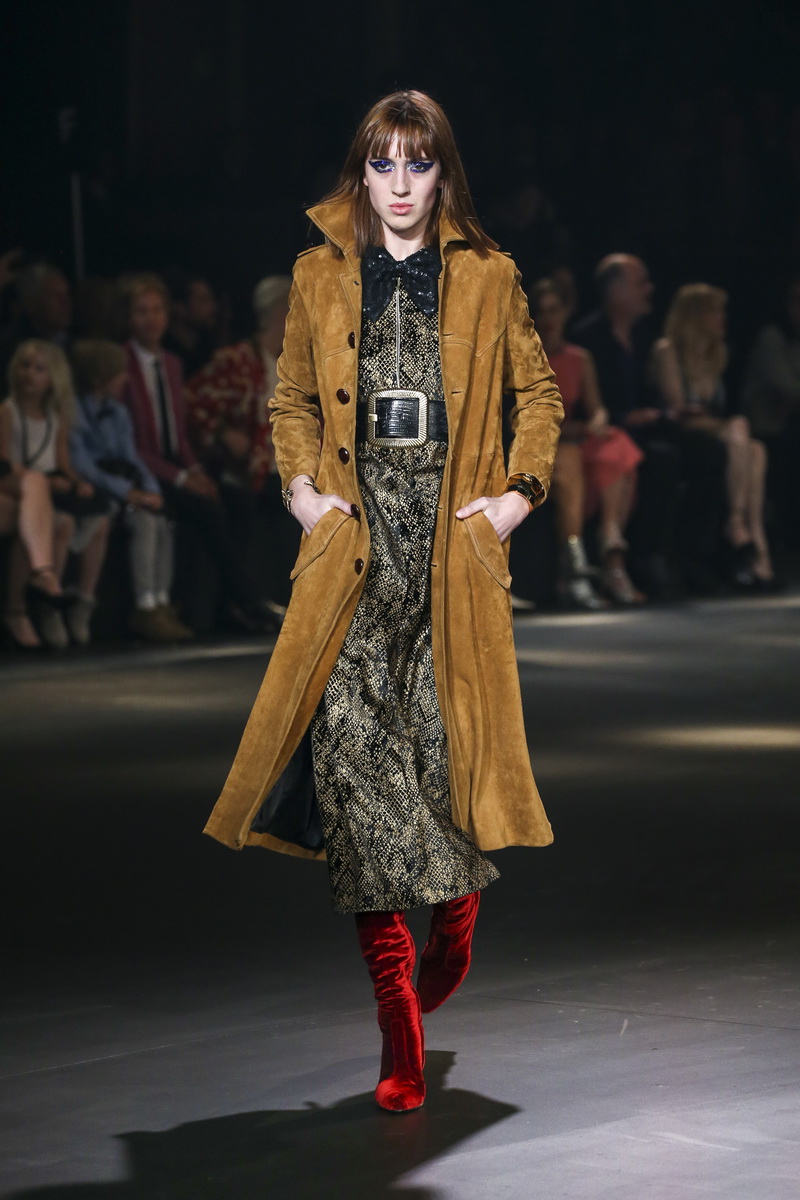 All embroideries are couture and made entirely by hand
Hedi is consolidating his reputable silhouette with hints of his glam fall 2005 collection. With the psych rock collection he pioneered at Saint Laurent in july 2013.
Besides imperial themed tapestry, hedi went back to his military officer iconic pieces
Hedi marked the 50th anniversary of the rive gauche by reusing historic rive gauche prints, such as the 82 musical note print.