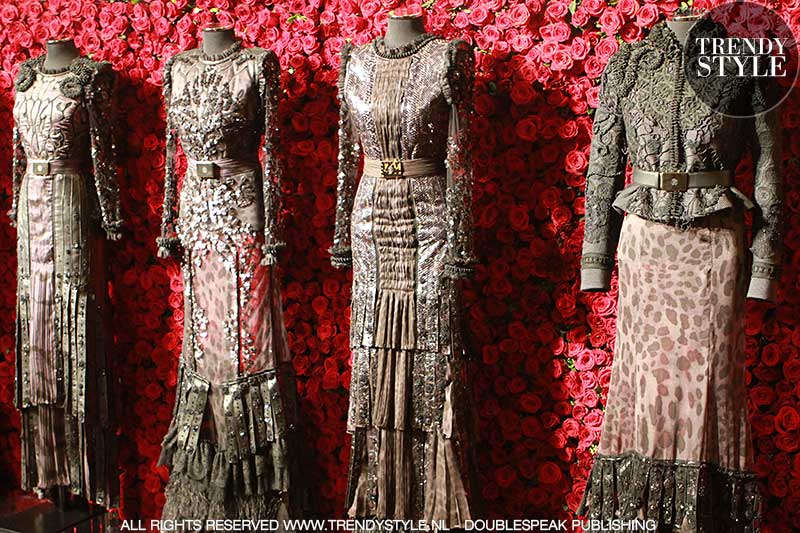 Last week, during the Milan Fashion Week, the Italian maison Roberto Cavalli showcased an amazingly sophisticated collection in the beautiful 'Palazzo Crespo' in the heart of Milan. The renaissance ambiance well suited the stunning creations for Fall Winter 2017 2018. The collection, showcased in front of walls entirely covered with red and yellow roses, speaks for itself.
This collection was characterized by 'typical Roberto Cavalli materials' such as snakeskin and animal prints, recognizable and precious. Long gowns with embroideries and crystals were alternated by short dresses with – again – many, many subtle details.
Animalier prints were reinterpreted in a sophisticated way by yellow, gold and bronze patterns with delicate transparencies. The palette furthermore consisted of neutrals and black. Hundred, thousands of sequins and soft feathers added the signature Cavalli touch.
It has been a long time since we saw such a glamorous and high-end collection during the Milan Fashion Week. Not so much ready-to-wear, but absolutely Red Carpet Ready. Bravo!
Charlotte Mesman for Trendystyle.com.hk