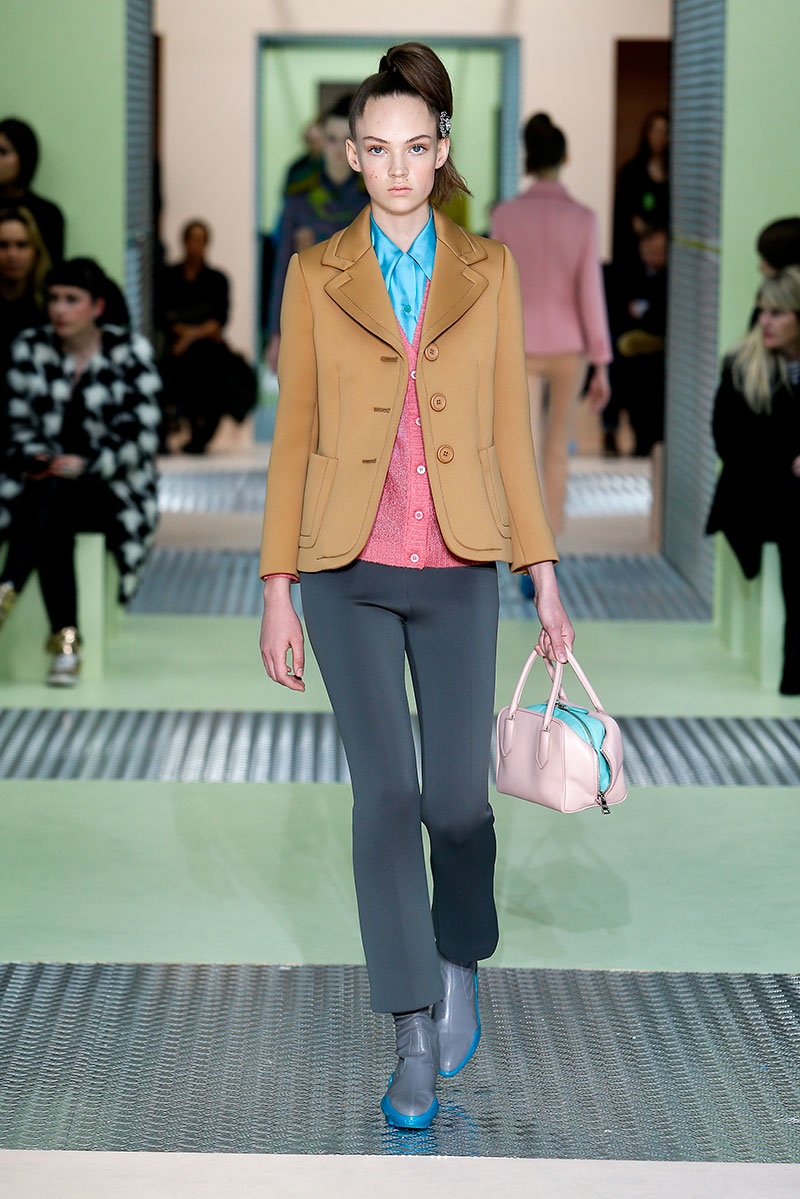 Miuccia Prada's color statement for winter 2015 2016 is clear from the very first exits on the catwalk. Pale pink, pale green and baby blue hues – think macaron colors! – are paired with bright, acid colors, resulting in a kind of soft, energetic pop style with charming a 50/60s twist. 'Sweet but violent', said Miuccia Prada.
We really love the mini dresses and little coats with empire lines. And who would not want to wear the men's style suits in intriguing colors such as chartreuse green and sky blue? Not to mention the tweed which is colored and playful yet stylish.
And the accessories, Prada's strength, are – again – fabulous: handbags in contrasting hues, leather gloves in all color and the cutest brooches and hair combs with crystals.