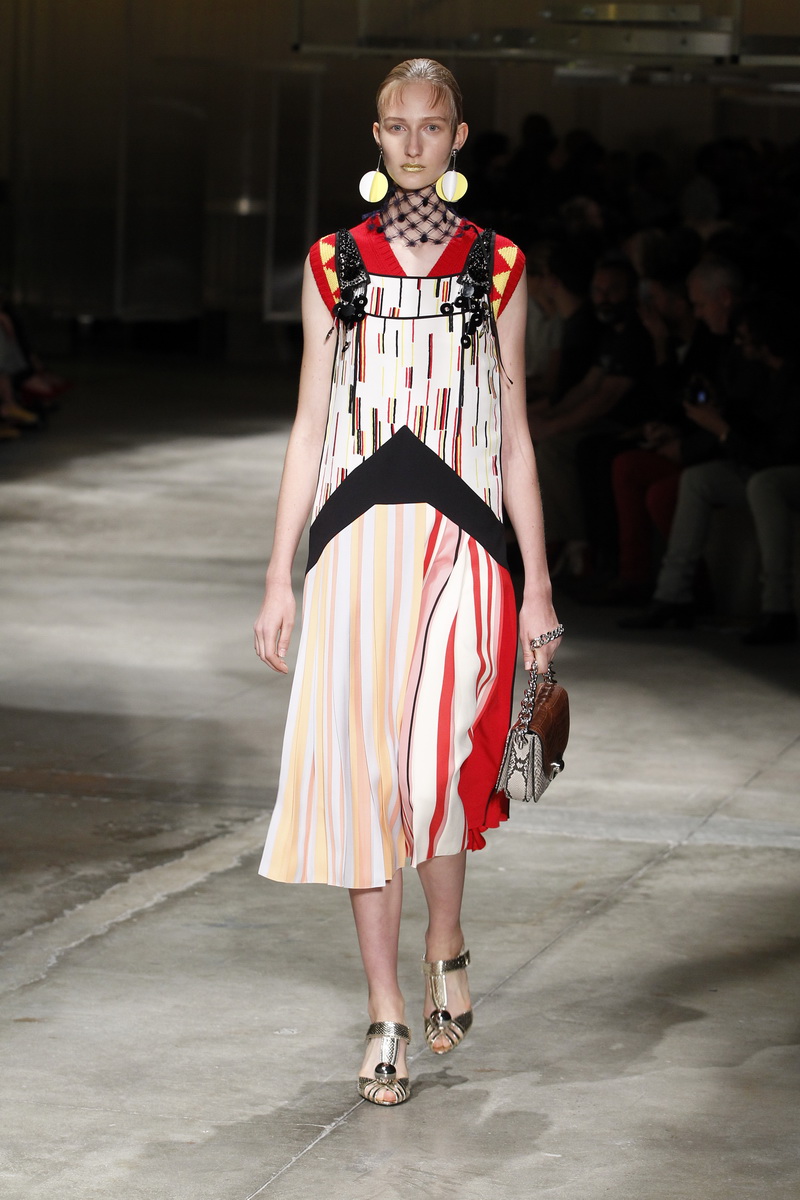 Starting point for the Prada SS 2016 collection was the classic skirt suit which came in tweed, checks and stripes. The mood was a bit retro, bon ton yet modern. Graphic vertical stripes were the leitmotiv in this summer collection which is unique in its kind (and therefore hard to explain) and full of details.

Prada Spring Summer 2016[/caption]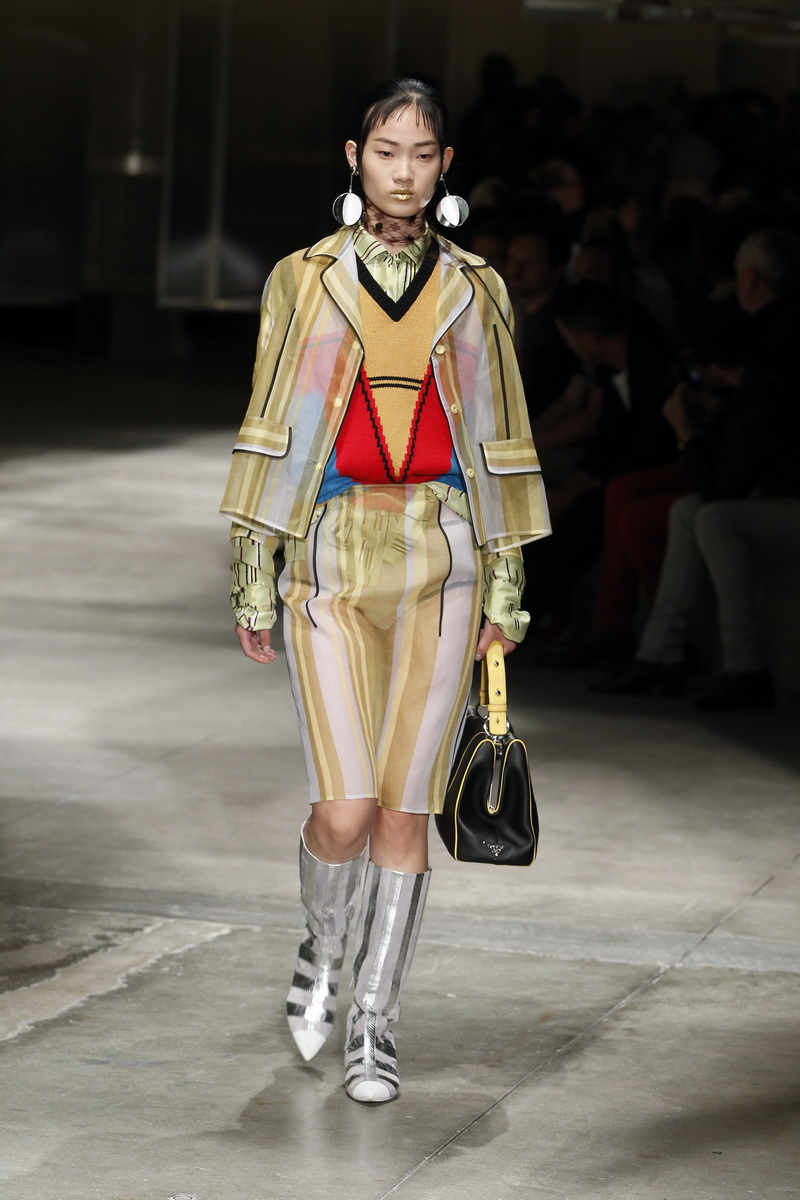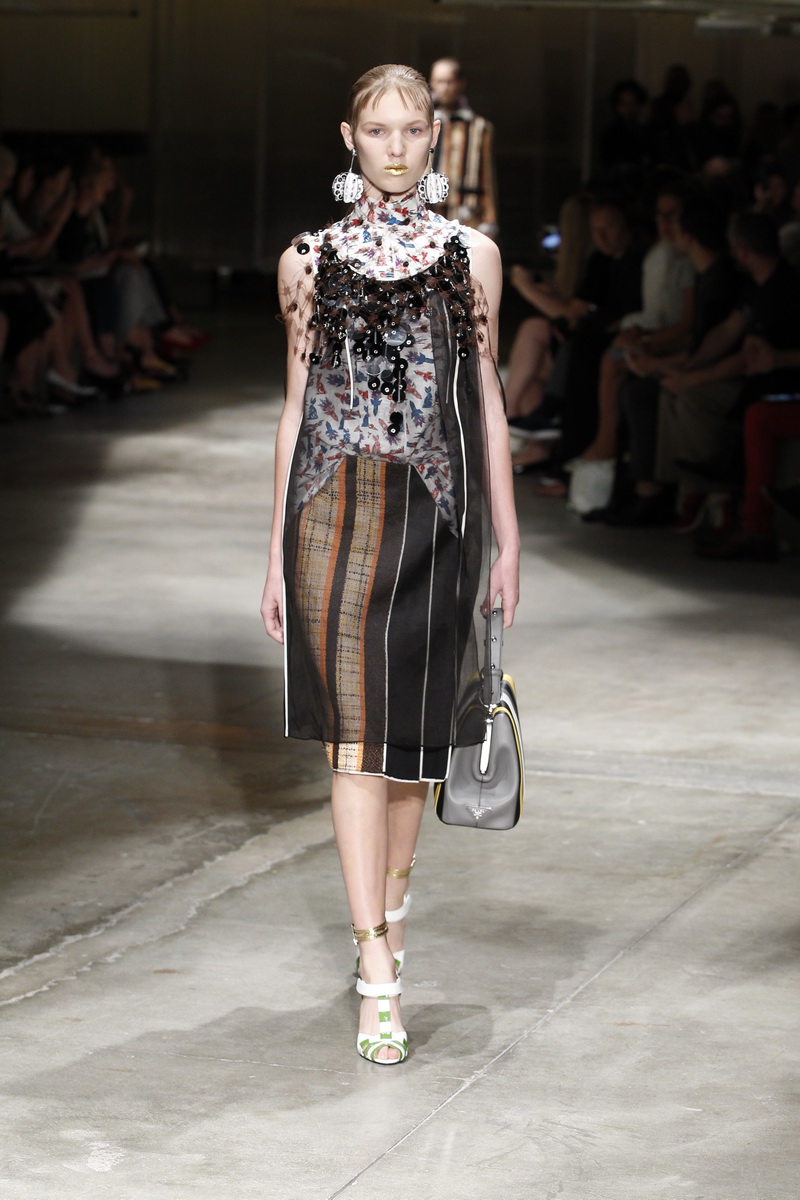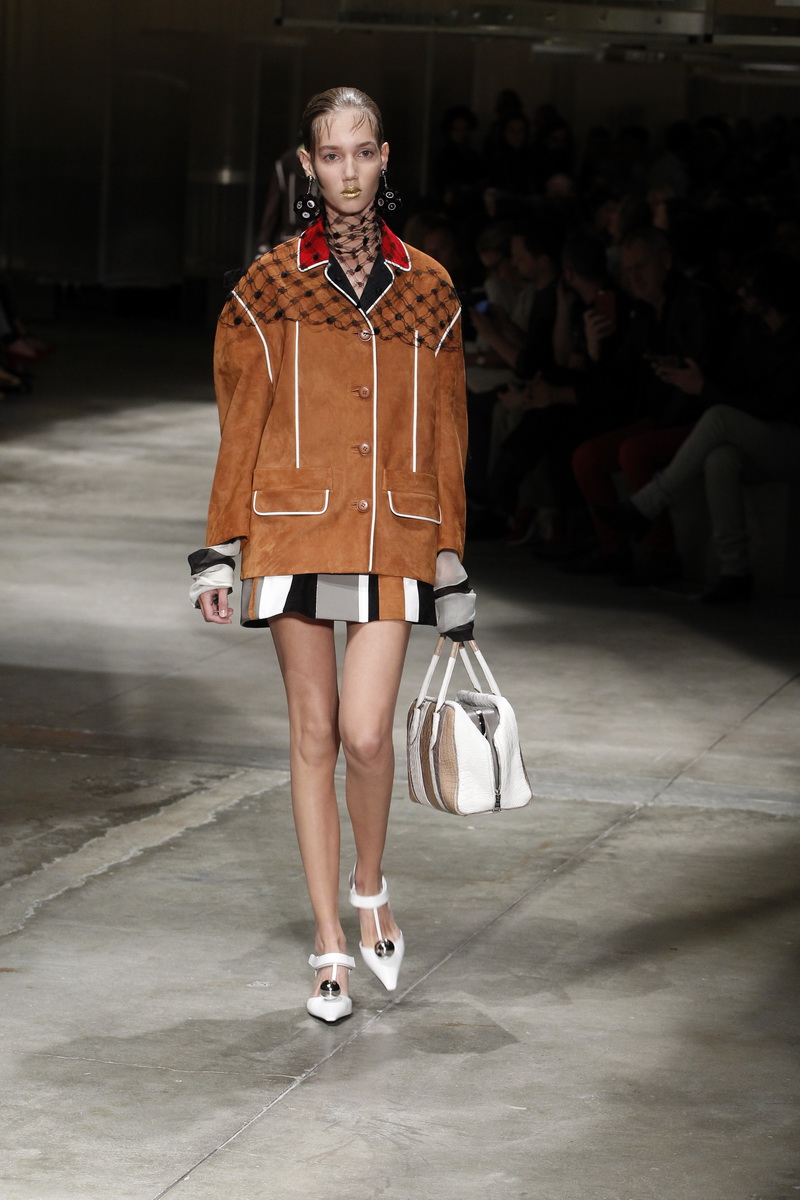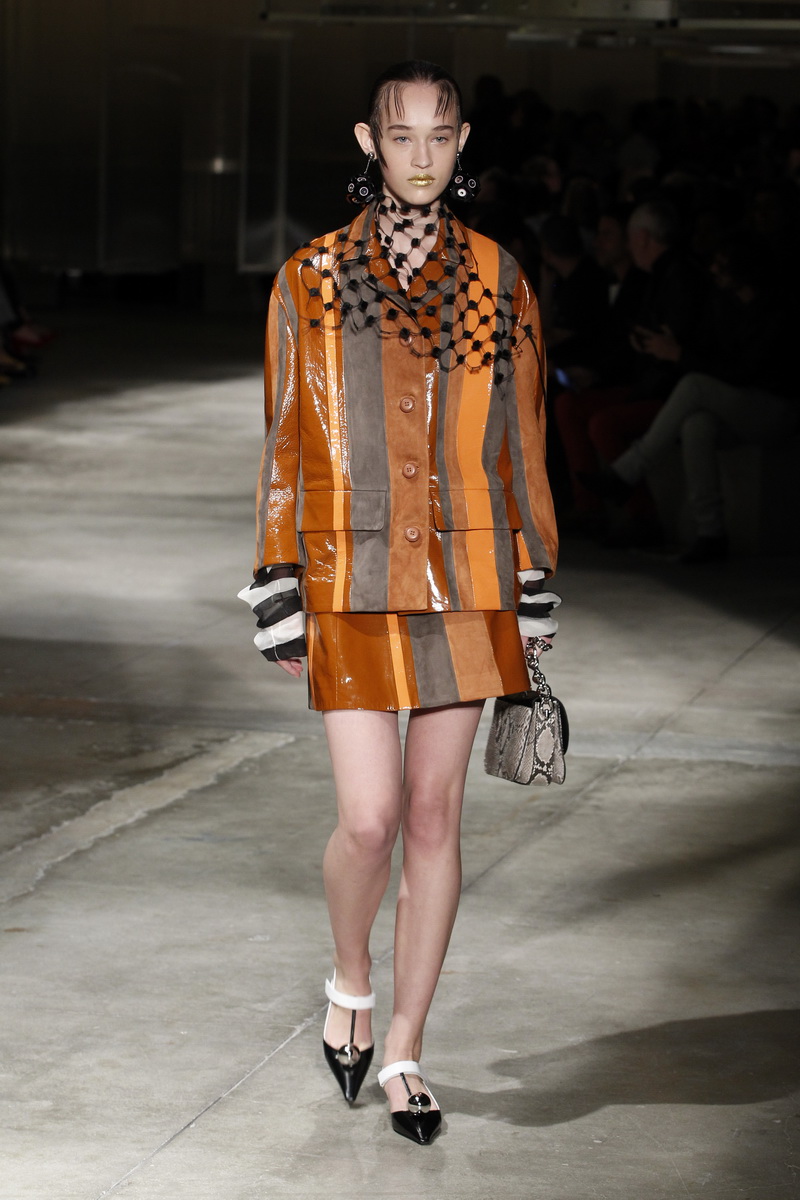 Special attention goes to the accessories (of course): earrings with dangling balls big as Christmas baubles, geometric bags with (again) stripes and crystal embellished 'nets' that are worn as collars or 'scarves'.