The Prada Galleria bag, a model in continuous evolution, a universe of personality, materials and textures that reflects the style and point of view of the wearer.
In this interpretation, Prada Galleria bag is made in City Calf with the interiors completely lined in suede leather with contrasting colours and buttons on the side bound by hand.
As the namesake of the brand, the Prada Galleria bag is named after the first ever store in Milan, an iconic, trusted companion and treasured heirloom.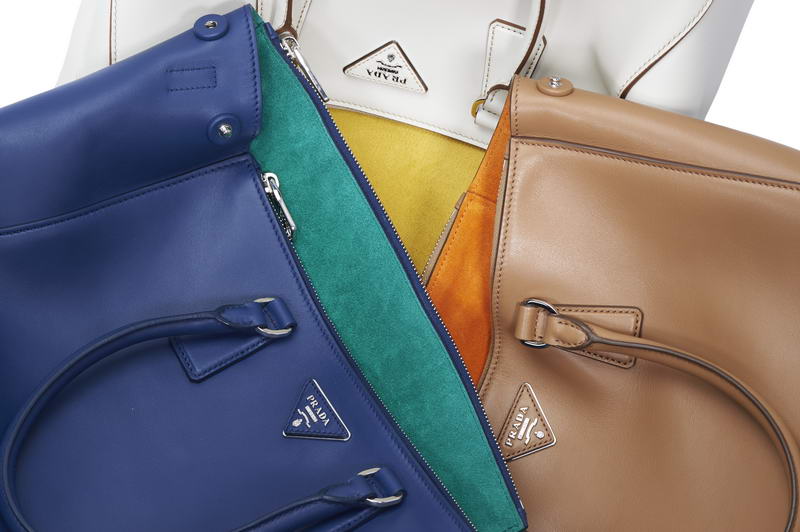 Prada Galleria手袋,一款不斷演變,並以獨特個性、物料及結構,突顯配戴者的風格和態度。
由City Calf打造的 Prada Galleria手袋以小牛皮拼對比色系的麂皮襯裡演繹,而袋旁鈕扣均以人手縫製。
Prada Galleria手袋以品牌於米蘭的第一間店舖命名,既具代表性,並是值得信賴的珍貴傳家之寶。