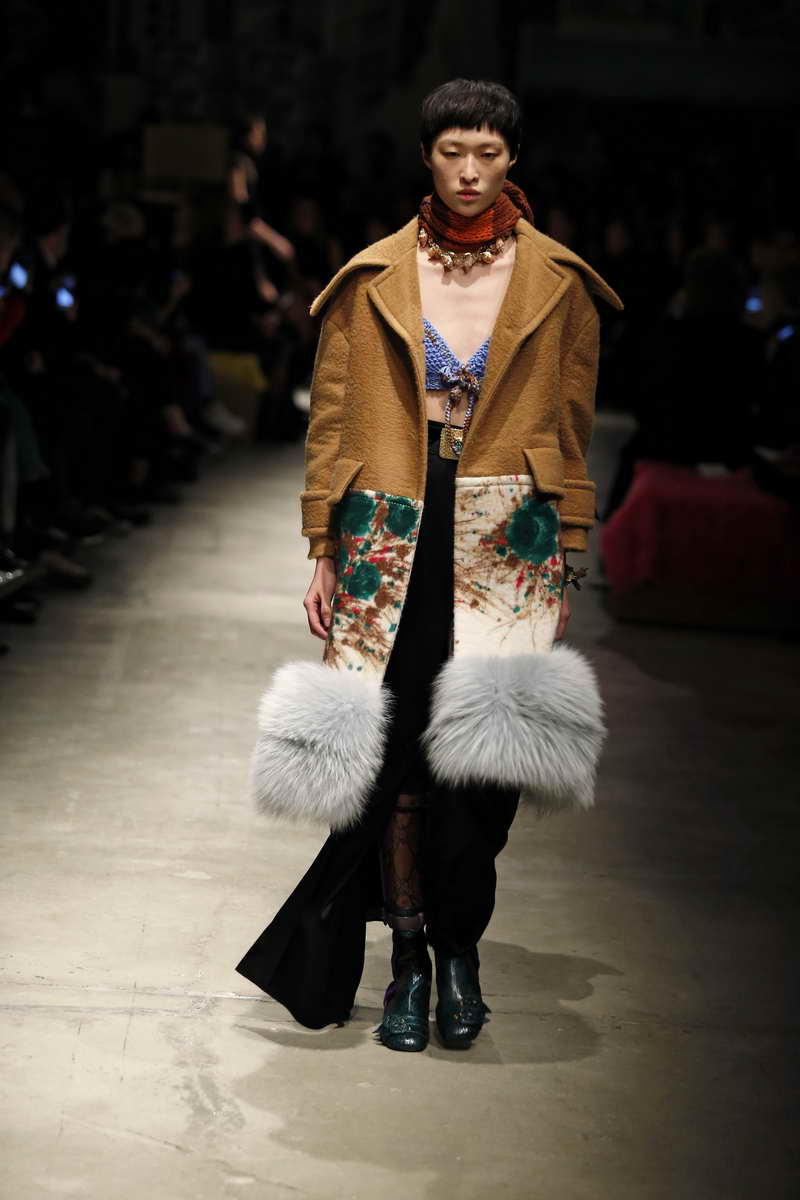 The set for the Prada FW 2017 2018 Fashion Show is a lovely teenage girl bedroom with posters on the walls. The guests are invited to take a seat on soft beds and benches. The atmosphere is intimate and cozy.
With this collection Miuccia Prada takes us back to the Seventies. The catwalk shows opens with corduroy pantsuits, paired with crochet bra-tops, worn on nude skin. Knee-lengths mohair skirts, sometimes trimmed with feathers, are showcased with colorful sweaters and cardigans, embellished with embroidery. Colorful fur coats – so cute and cozy you will want to live in them – are paired with the loveliest moon boots ever.
Floral prints are mixed with masculine checks and skirts and tops are covered with images of retro women. And then again the same seventies inspired bra-tops in knitwear… under coats and jackets and paired with crochet scarves and hats.
For the evening, Miuccia Prada chooses long, feminine dresses with high front splits that open up to show high leather boots.
As usual the collection is colorful: orange, pink, red and yellow, but also black, gray and brown.
Charlotte Mesman for Trendystyle.com.hk