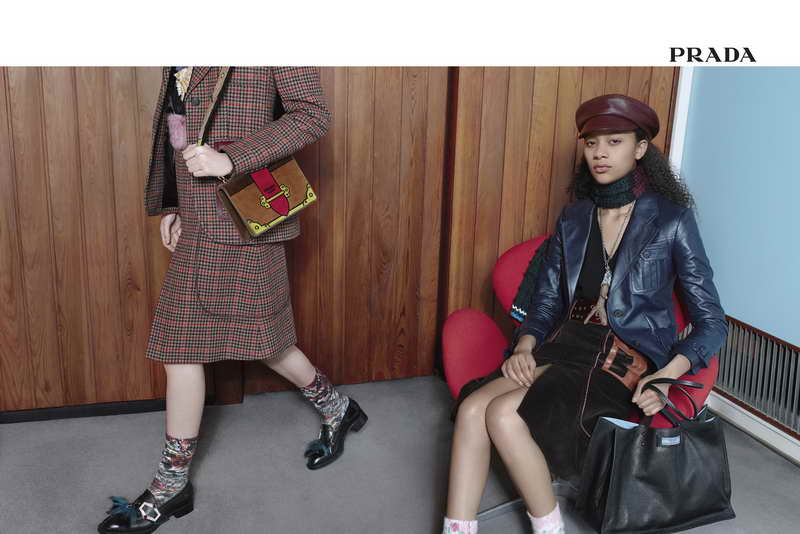 The significance of Prada's iconic yet understated women's ready-to wear tag has, until now, been meant for the wearer alone. With Prada Etiquette, a stamped leather version of the interior garment tag is fixed on the exterior of a bag, sewn into a leather frame in the same way fabric tags are sewn into the insoles of Prada shoes. For the first time, the powder blue inside label is on the outside.
This unprecedented crossover highlights the close ties in creative processes between Prada accessories and ready-to-wear collections, rooting Etiquette in tradition.
Moreover, though, Etiquette – French for label – highlights Prada's inside-outside principle. While it is hidden within garments and shoes, it is displayed prominently on bags, emphasizing the iconic nature of the accessory's details before the accessory itself becomes iconic over time.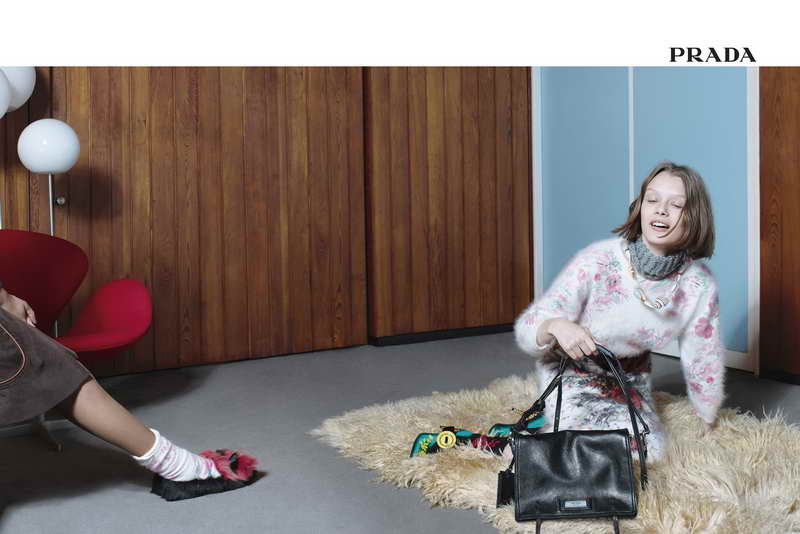 Contrasting with past Prada logos, Etiquette is imbued with several Prada codes: typological innovation, the inside-outside principle, an anti-status attitude, fetishization of craftsmanship, an inquiry into the relationship between brand and product, and a contradictory nature.
In this way, Prada Etiquette, more than any Prada tag before it, acts as a microcosm of the Prada Universe: it encapsulates in miniature the characteristic qualities of the entire brand.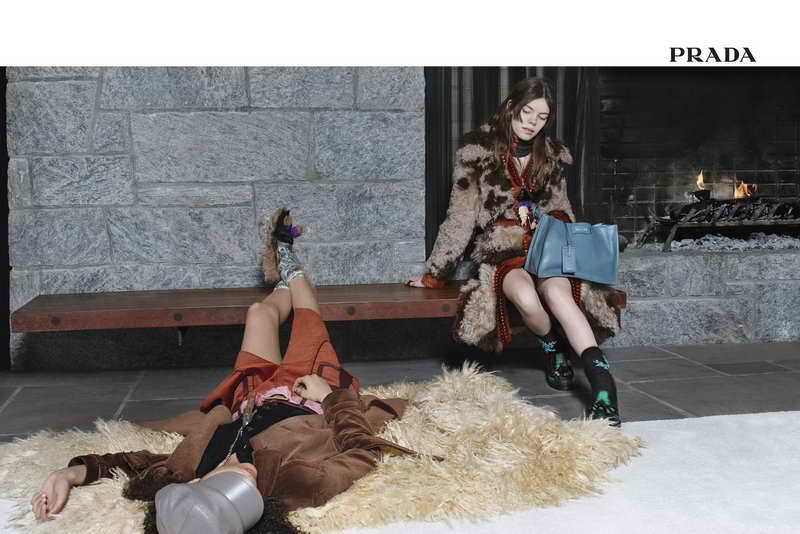 Typologically speaking, Etiquette shares associations with both authenticating tags and immaterial iconography, living somewhere in the cross section between label and logo. It questions the role of logo as extraneous, mutable, status symbol by representing a historically modest object in a more public-facing role. While logos are easily disassociated from the collections they stand in for, labels live inside of them. An unattached label is a contradiction in terms. Etiquette's formal, anti-status attitude is almost hypocritical in this new position: in becoming more emblematic, it is part reluctant logo, part ambitious label.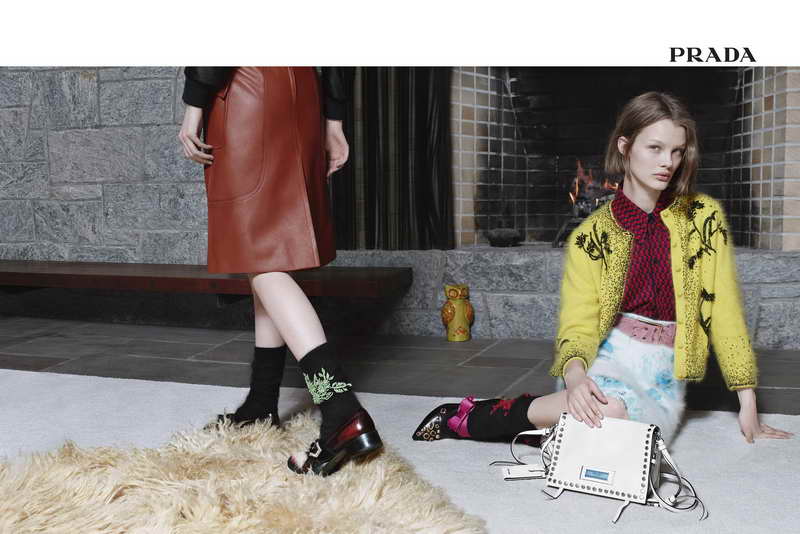 Etiquette represents the symbiotic relationship between Prada products and the Prada brand identity (one could not exist without the other) while describing the interchangeability between a logo and what it represents.