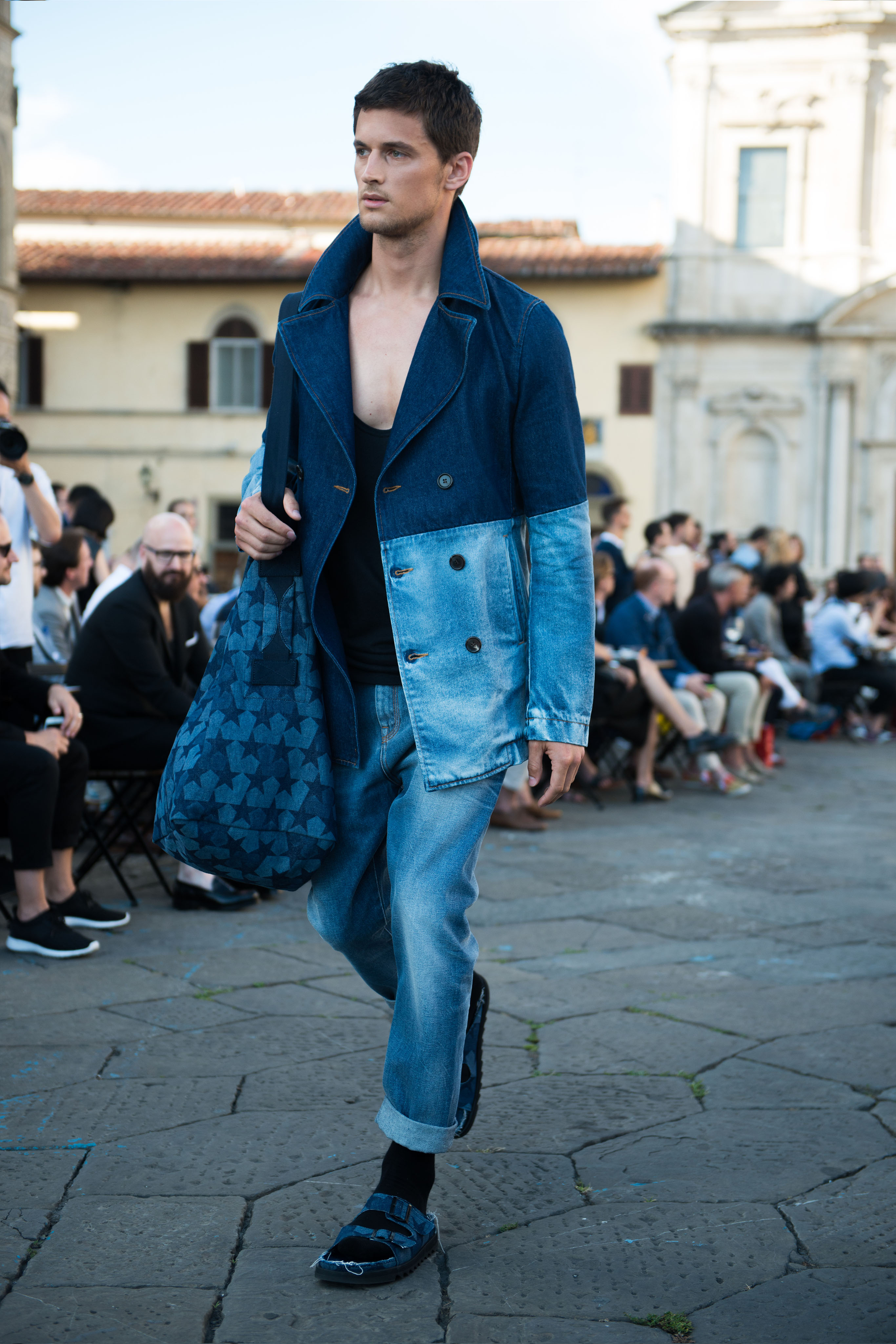 The Traveller – A man who flies from Tokyo to Los Angeles via Paris, Milan, Berlin, Marrakech or Hong Kong, who surfs on the surface of the globe thanks to the Internet and social media which have erased distances but not differences. The collection by Ports 1961 for spring-summer 2016 addresses a contemporary man who likes to change his style depending on latitudes, from one rendezvous or day to the next. It targets adults, always young in their minds, in the four corners of the world who follow fashion through blogs as though they were in the front row of a fashion show. It is an eclectic, accessible and sportswear wardrobe nourished by multiple influences. It is the ideal wardrobe of Milan Vukmirovic, imagined in the continuity of the previous collection which was his first season as creative director of the male universe of Ports 1961.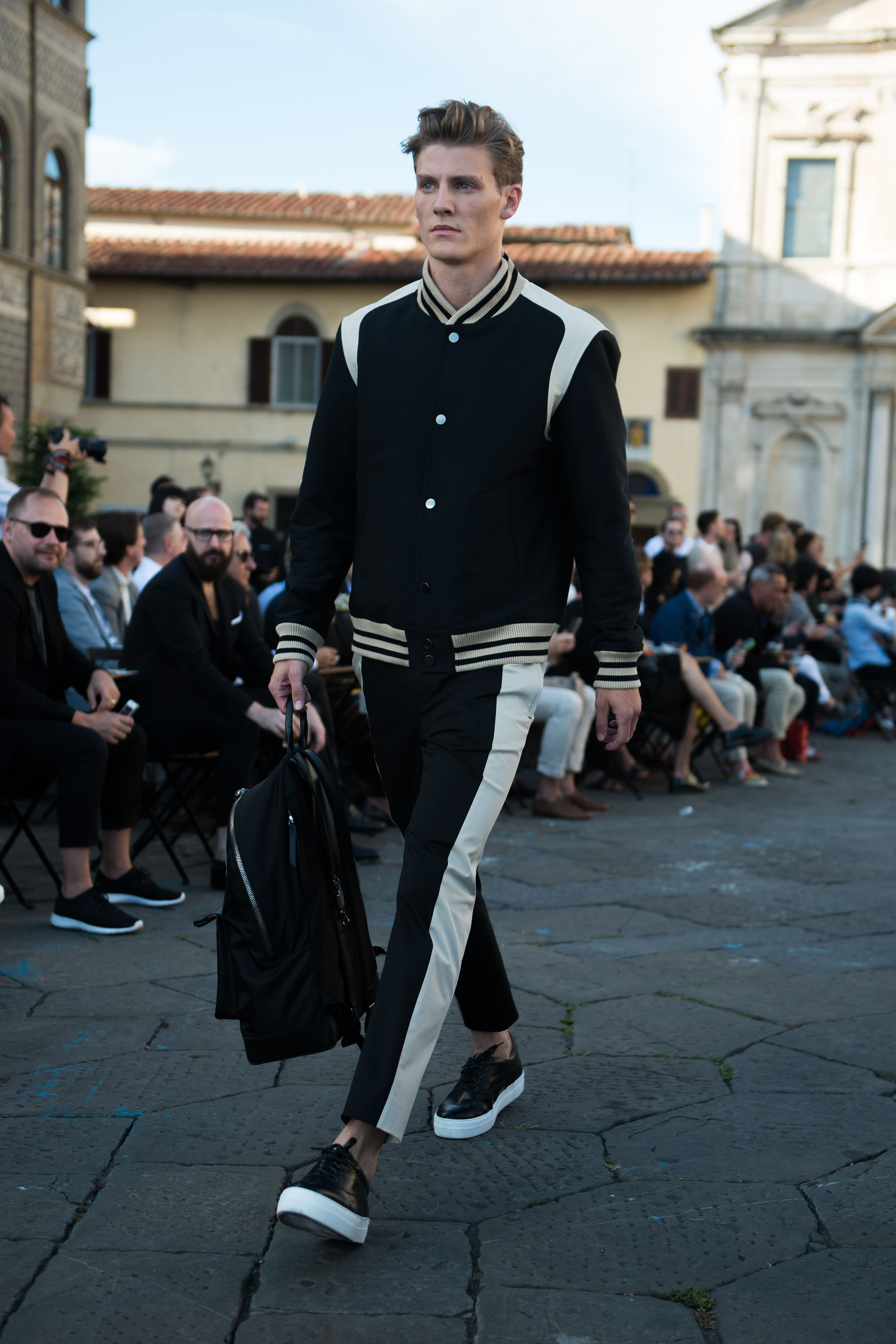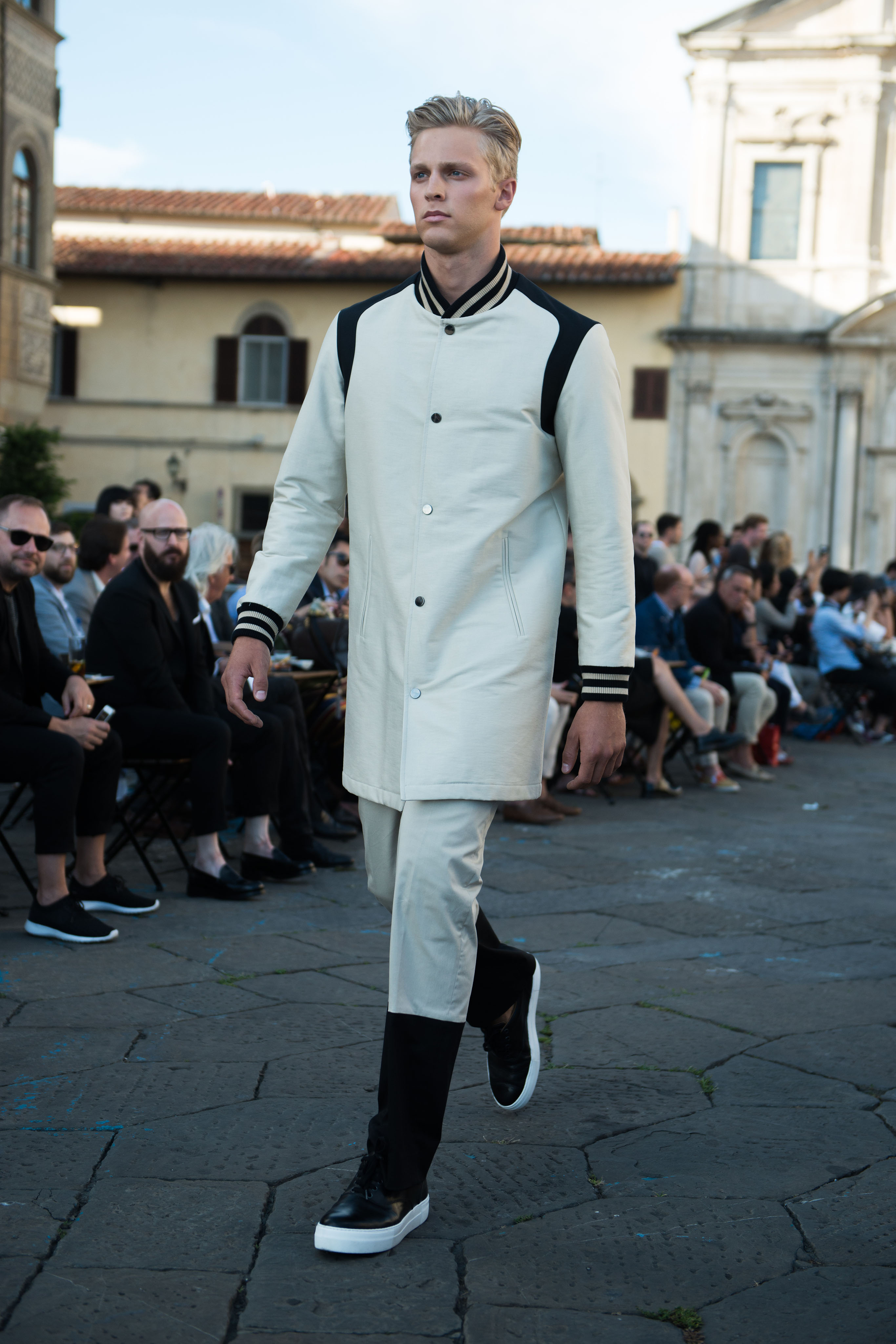 Feel Good – Models mingle with passers-by in Piazza Ognissanti in Florence. They walk naturally, without forcing their step or posture. Some are well-known faces or models for the day. Others stroll like surfers with their boards, bags or camouflage-printed sandals. The Star Camo flaunts colours other than military ones. It comes in different sizes and is repeated in a tiny size like the kamon from Japan. It is overlaid with ethnic fabrics which recall more the West Coast of the USA… The vagabond inspiration from one continent to another to reinterpret the essentials of the masculine wardrobe with selected details, applied braid or colour blocks based on denim.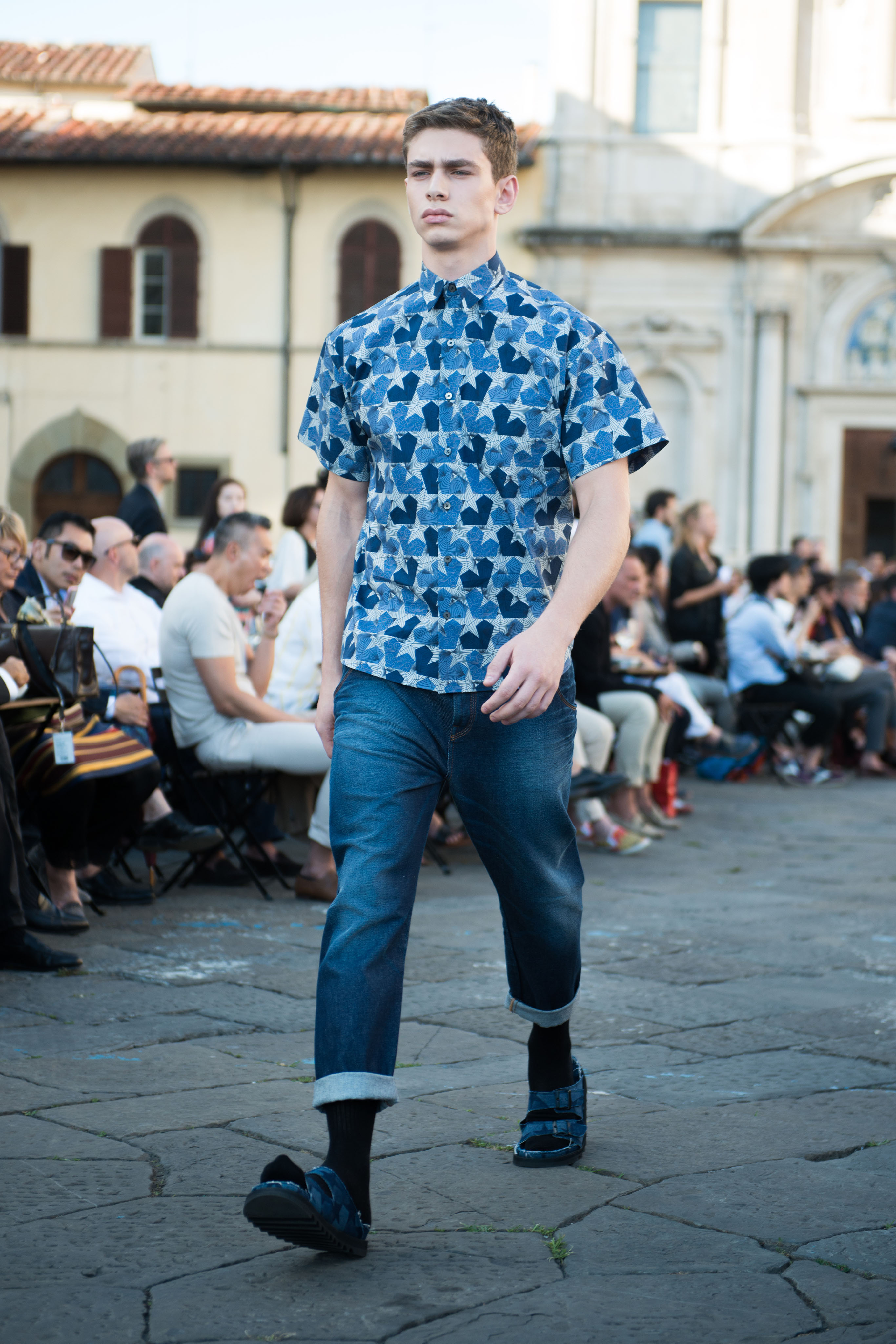 The silhouette of summer 2016 imposes shorts. Roomy, they are worn with a nubuck jerkin or a tie & dye denim one made from cut-out and re- embroidered stars, a crew neck in ethnic jacquard fabric, a shirt inlaid with ribbons or printed with a migratory bird on the front. On the feet, sandals and sneakers come in the fabrics and leathers of the season. Cashmere tracksuits, translucent trench-coats and very soft cotton T-shirts complete this wardrobe to count out the time zones and be protected from the variations in climate with a maximum of comfort.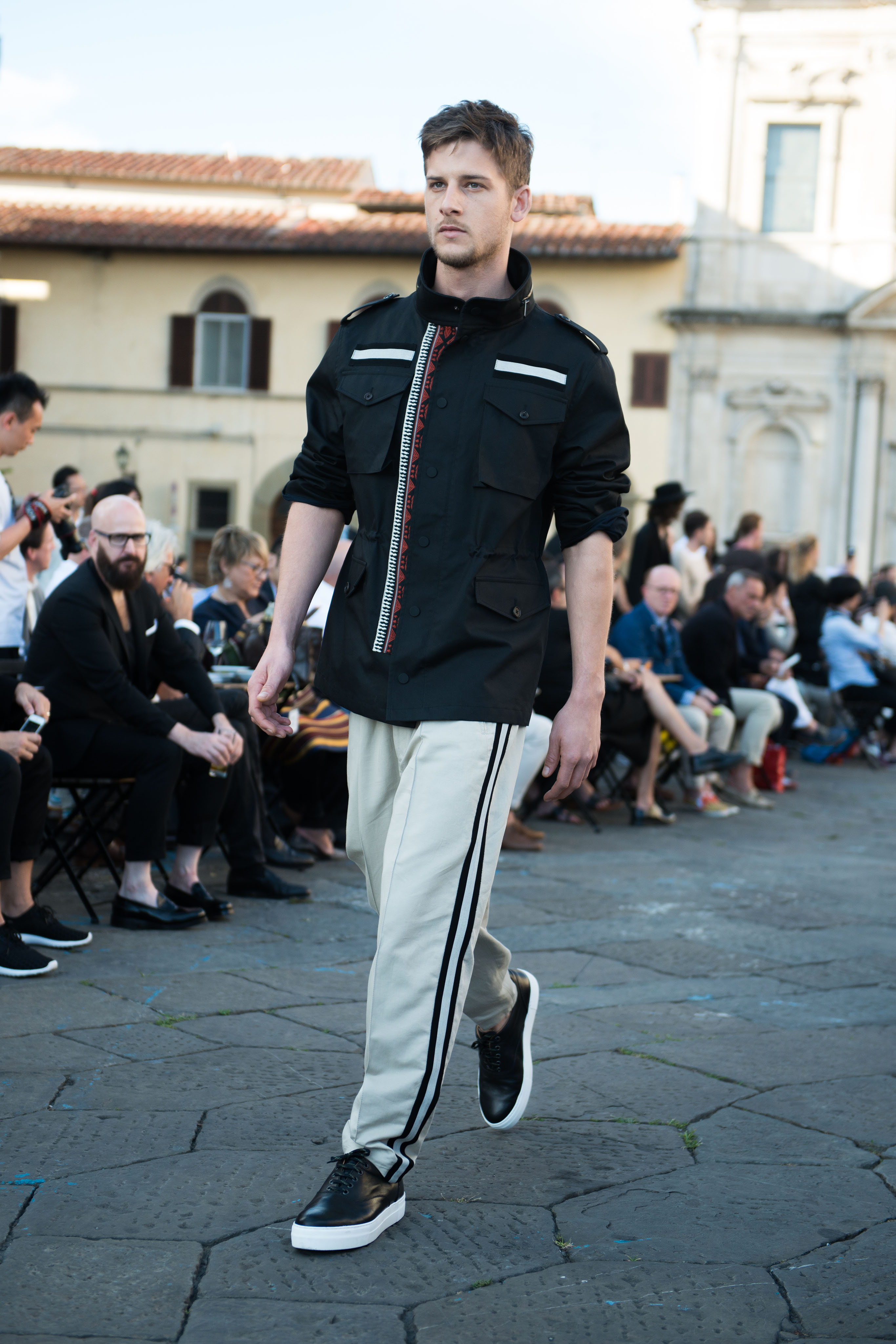 The Ports 1961 line of leather goods has been expanded and includes all sizes to carry one's personal effects. It repeats the Star Camo in the colours of the collection based on red, pink and indigo for spring-summer 2016.