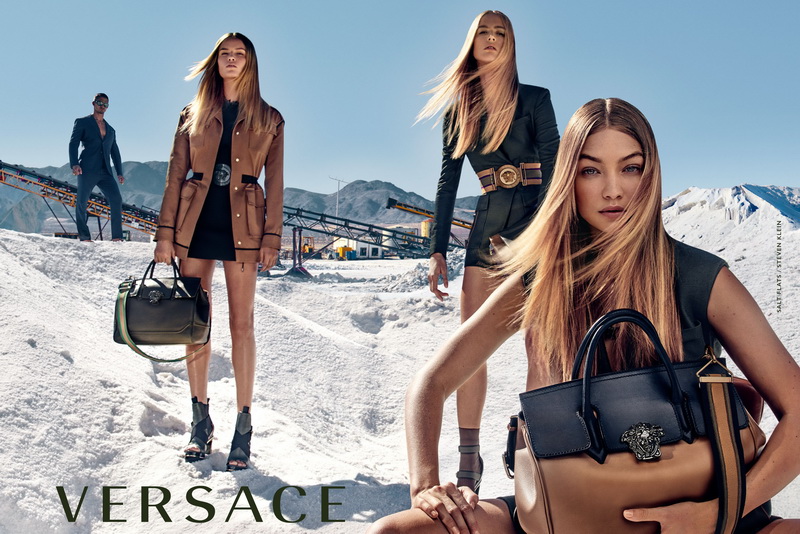 Versace introduces the Palazzo Empire, the new IT Bag for Spring/Summer 2016.
The Palazzo Empire is a bag of supple luxury, crafted in the finest calfskin, or soft exotic leathers such as croc or python.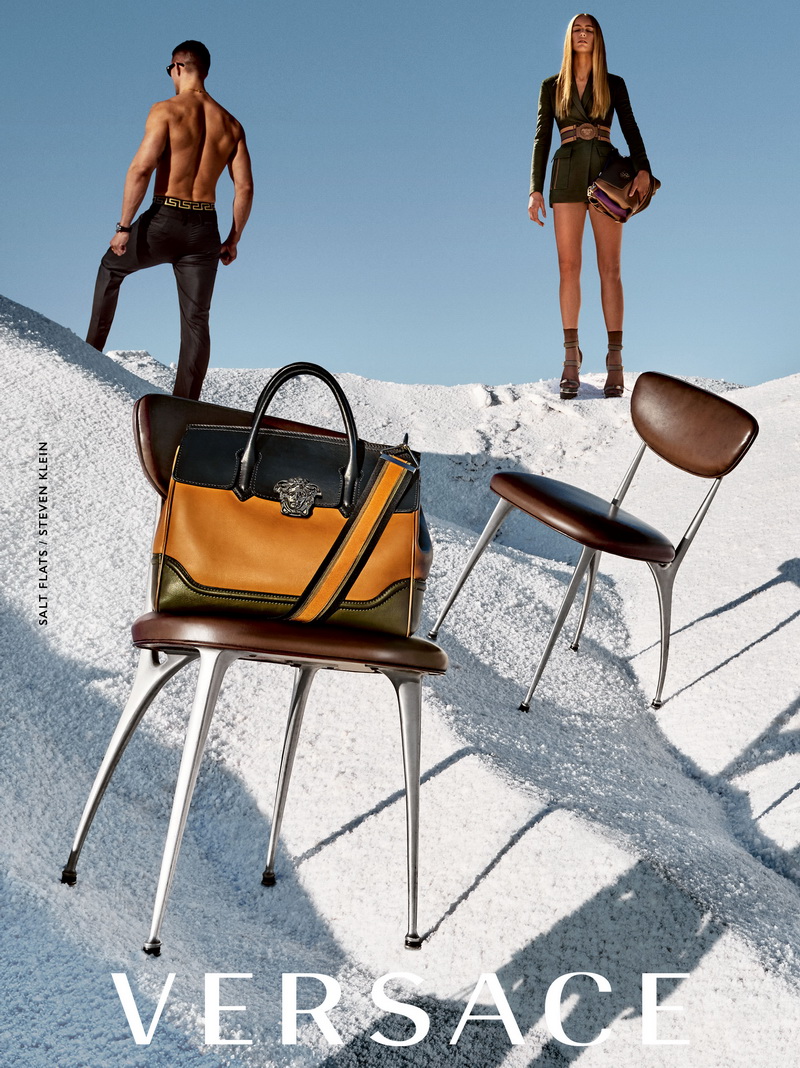 It's a versatile style that can be carried two ways, either in the hand or across the body with the wide colored strap. Inside are functional pockets and a linen lining.
The Palazzo Empire is defined by its Medusa head, which stands proud in metallic or painted tone-on-tone to match the colour of the bag.
As with the Spring/Summer 16 show, the colours are ready for the urban jungle, in either utilitarian shades or popping colour.
As with all the Palazzo range, softness is everything, with an unstructured form that brings lightness and a vivid contemporary air.
"I love the new Palazzo Empire bag. It is perfect for women in the city today, making their way in the urban jungle." Donatella Versace