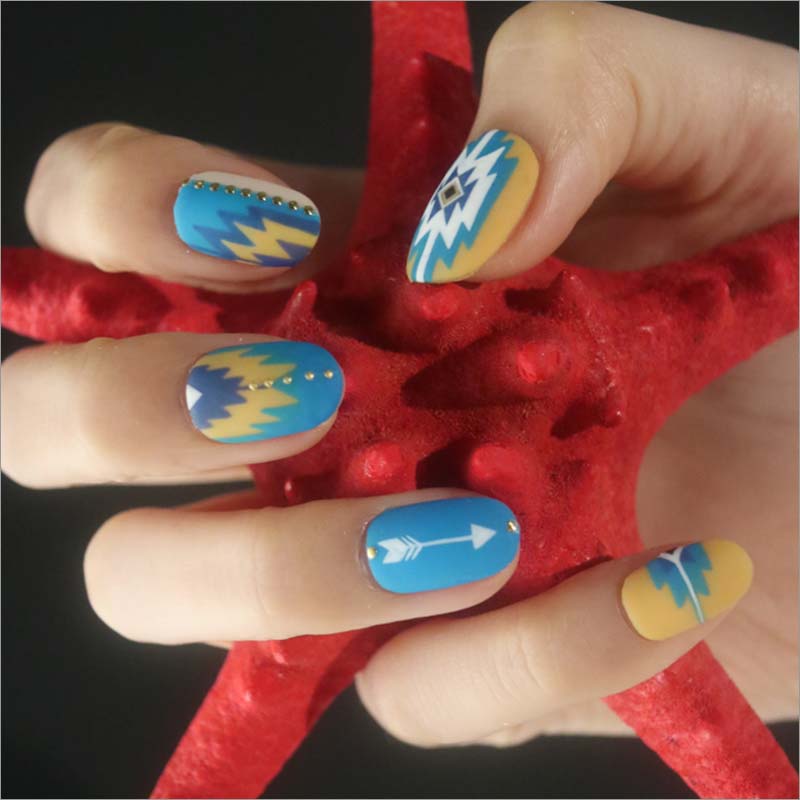 We HAD to talk to Eun Kyung Park, celebrity nail artist, owner of Unistella Salon in Seoul, and worldwide famous creator of – among other of her creations – the shattered-glass nails look we all know very well. We had to ask Eun Kyung what the latest nails trends for Summer 2016 will be. And… we did.
Please take us into the latest nail trends for Summer 2016. What should every girl wear on the top of her fingers during the next six months?
In my personal opinion, graphic and embroidery pattern art designs, thread bracelet accessory nail arts will be the next trend for Summer 2016.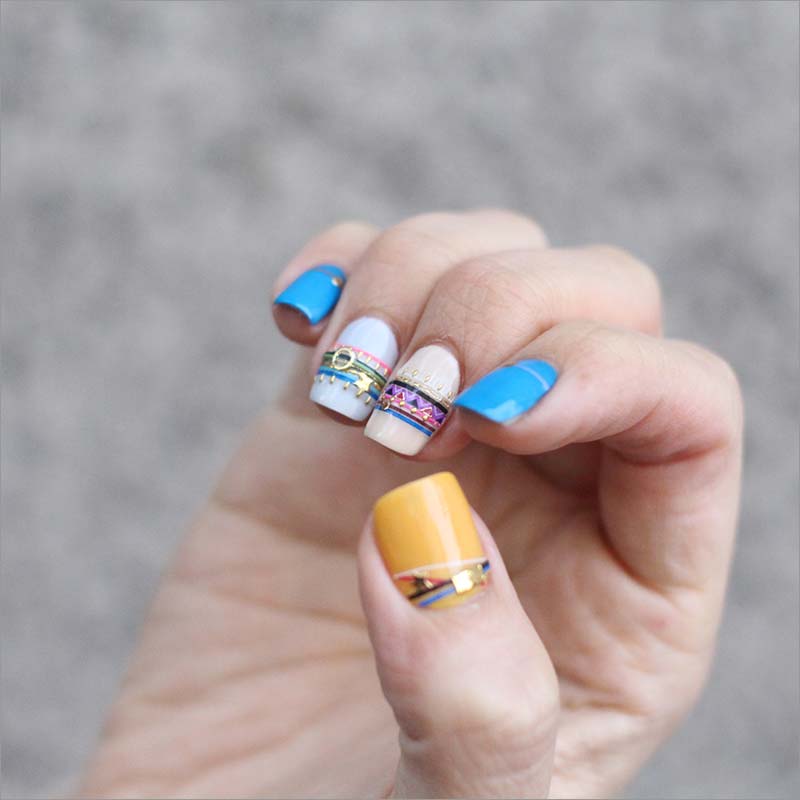 What about the colors?
A mixture of deep blue, yellow, and green Aztec pattern is also very nice. Colors that give the look of a Hippie style are also very unique and interesting.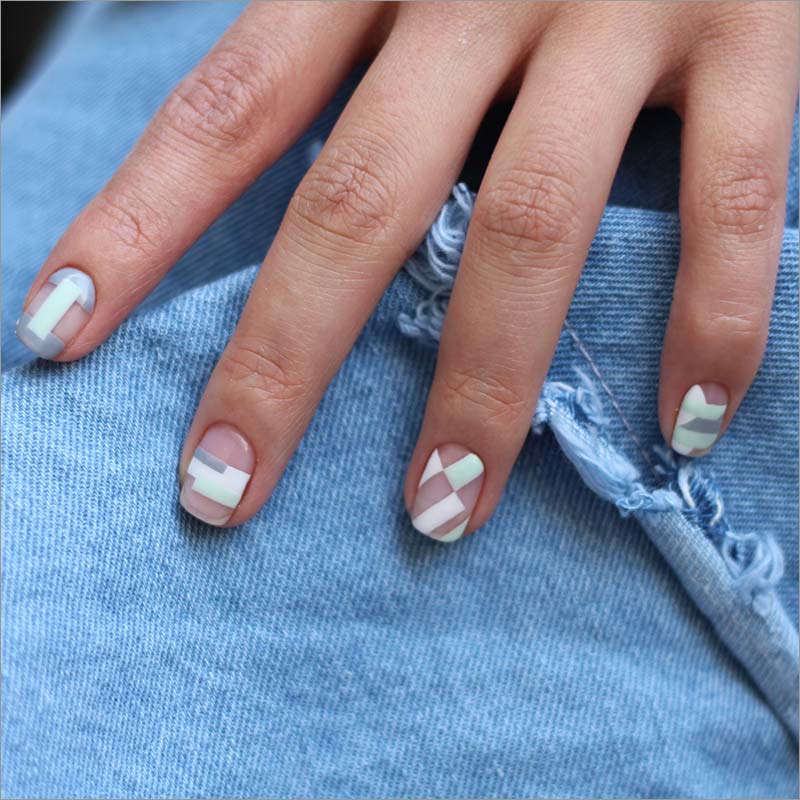 And the patterns?
Patterns are a bit bigger and simpler… it would be nice to make the colors stand out.
Mingling the graphic patterns with negative space nails would give nails its refined, classic look and for the bracelet nails, the line gives the chic-look which will make the colors stand out, even with just a clear base, it really gives the look your nails wearing bracelets.
Instagram: @nail_unistella
Webiste: www.unistella.com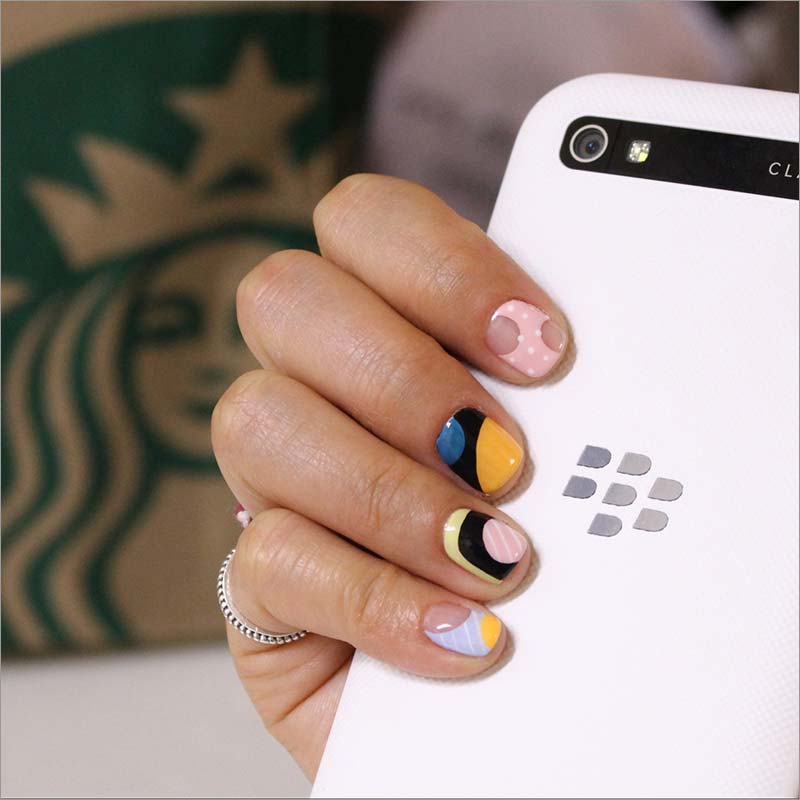 We thank Eun Kyung Park owner of Unistella Salon in Seoul for this interview
Alessio Cristianini for ADVERSUS