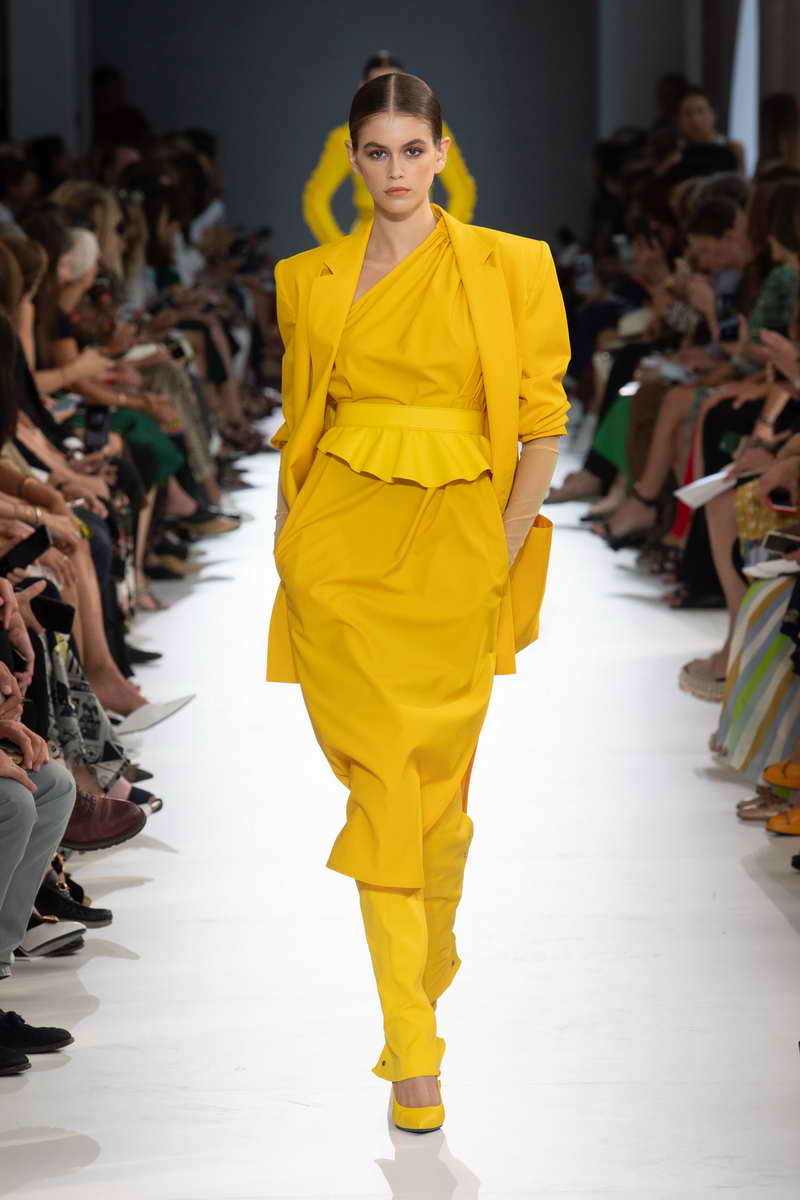 Max Mara works the classics; epic tales, myths and legends that illuminate human experience. The stories never change – but every age extracts its own lessons. Right now, the classical anthology is getting a rewrite -from a woman's perspective. Emily Wilson's is the first translation of The Odyssey by a woman -and exposes centuries of macho-centric mistranslation. Margaret Atwood's The Penelopiad tells pragmatic, smart and longanimous Penelope's side of the familiar story. Madeline Miller's Circe recasts the much maligned witch as a strong, brilliant woman who dared to know her own mind. Amphitrite was the great granddaughter of Gaia and queen of all the oceans.
That was before warlike Poseidon came along and tricked her into second place. Now, after aeons in obscurity, Max Mara restores Amphitrite to her throne. Max Mara also dips into its own fabled history. Design queen Anne-Marie Beretta was the brand's creative anima in the 1980's; she too was fascinated by the potent symbolism of the classical world. The company archive yields a strong-shouldered silhouette, asymmetric drapes, press studs, and stylised utilitarian detailing- all reworked and rewoven into a story for the now.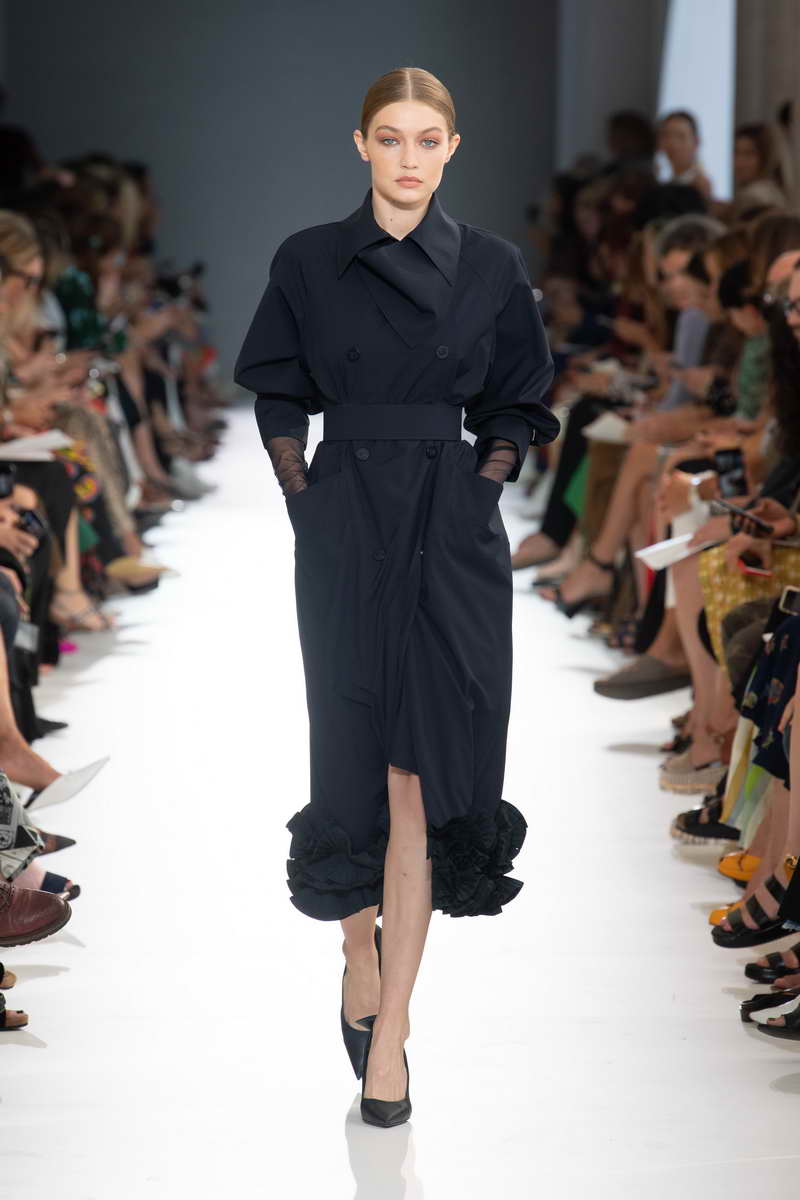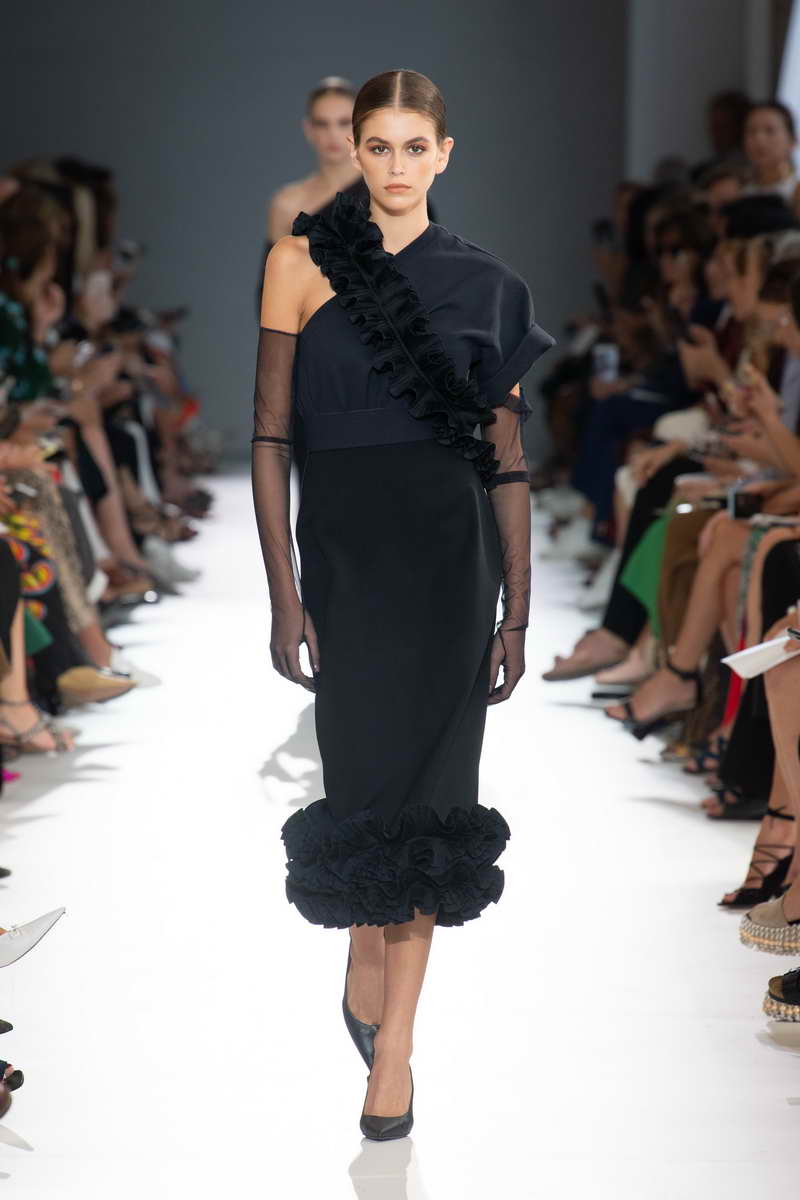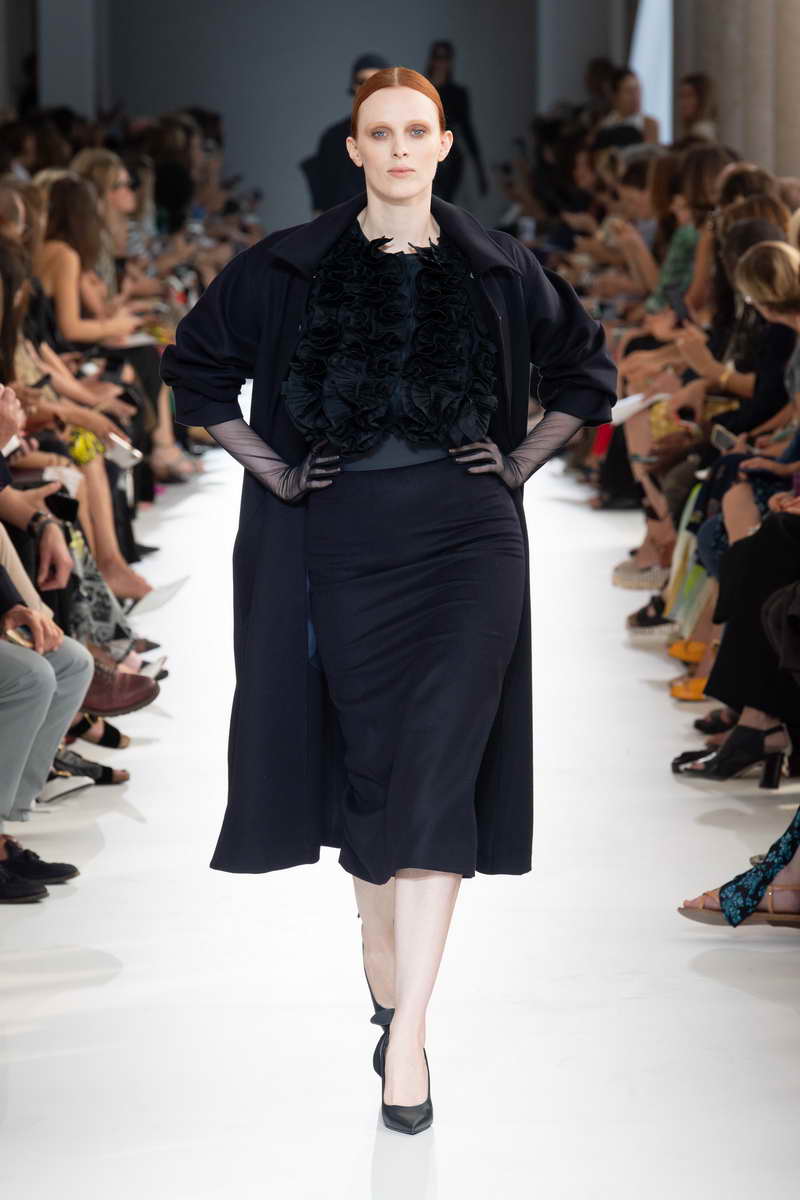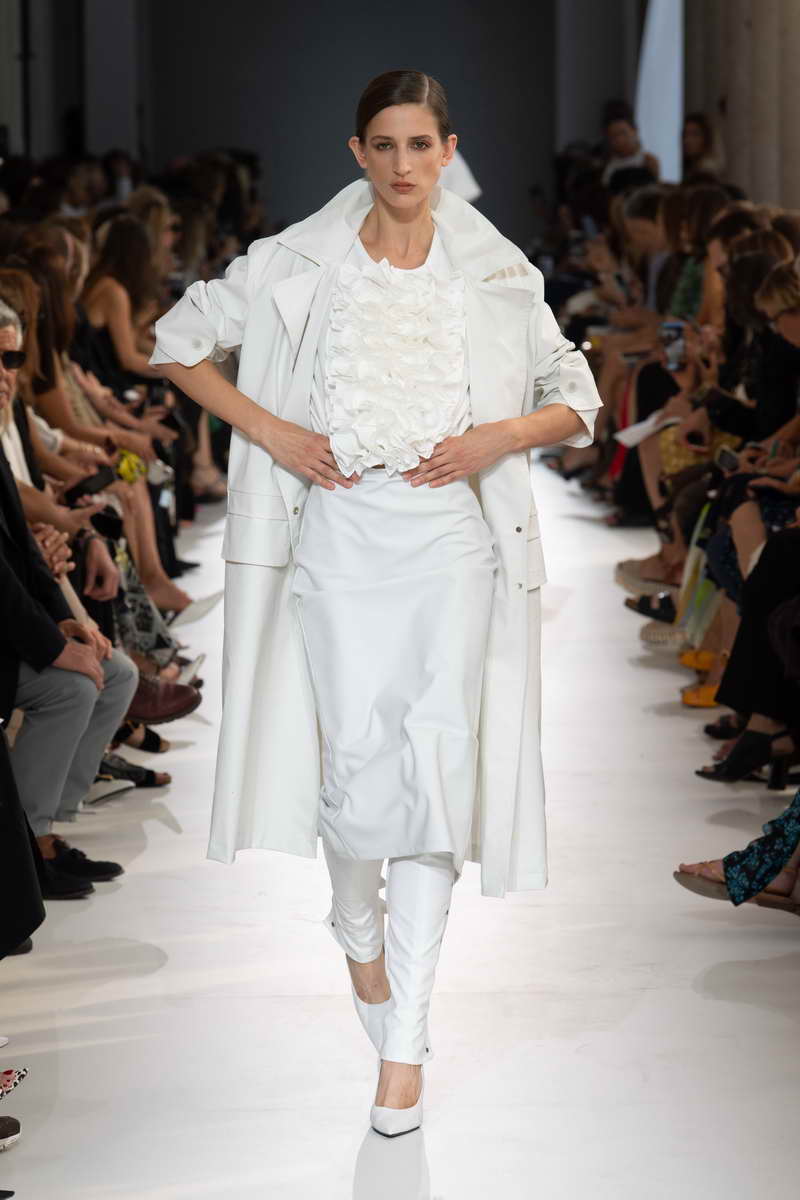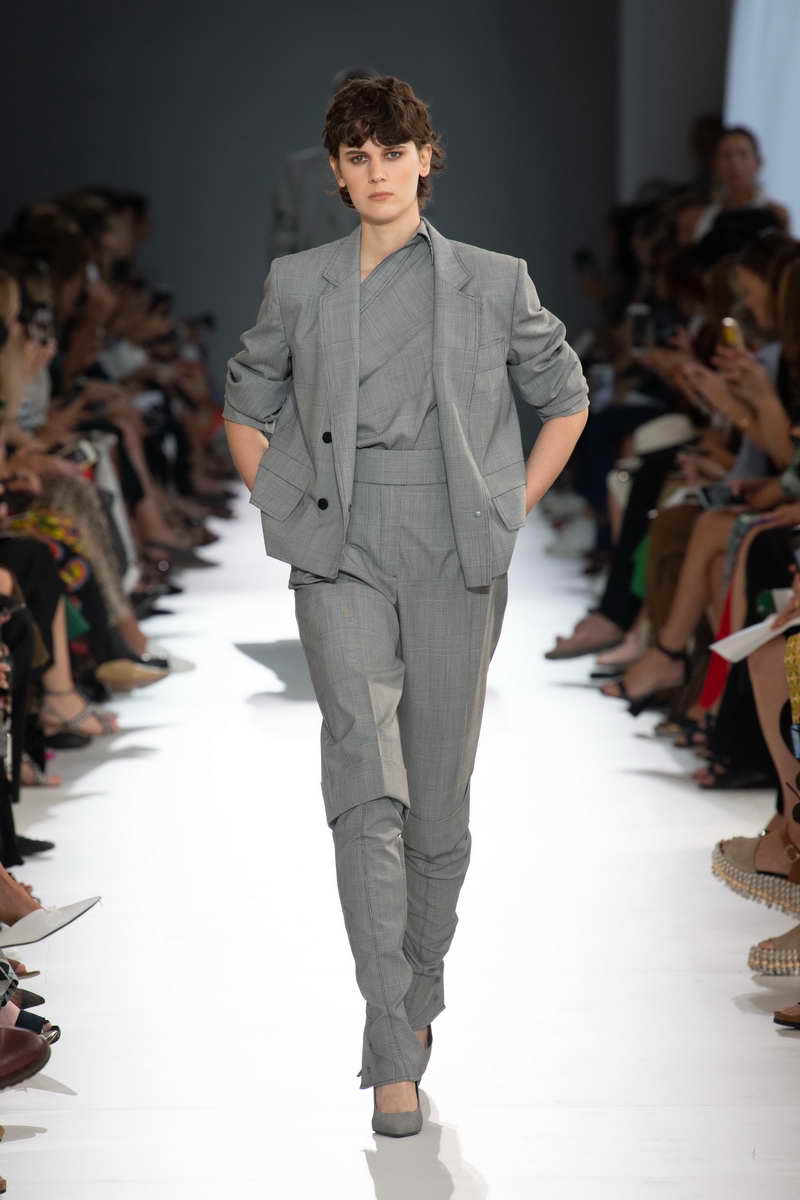 Designed to cope with whatever meteorological brickbats Gaia sees fit to throw, there are seaworthy waxed and bonded trenchcoats and quasi-oilskins, perfect in form and function. And from Amphitrite's wondrous underwater dominion, serpentine volants like the rippling forms of exotic marine life delineating the structure of boxy jackets and pea coats. In mediterranean tones of olive, ochre, pristine white and deepest blue, Max Mara imagines a modern Amazonian –proud, fierce and valiant. With her cross body Atalanta bag, her one shouldered shirt, skirt knotted at the waist and intrepid looking Briseis sunglasses she's armed for adventure; scorching deserts, roiling oceans, a hunt for a polycephalous sea monster, or just a rainy trip across town to the office.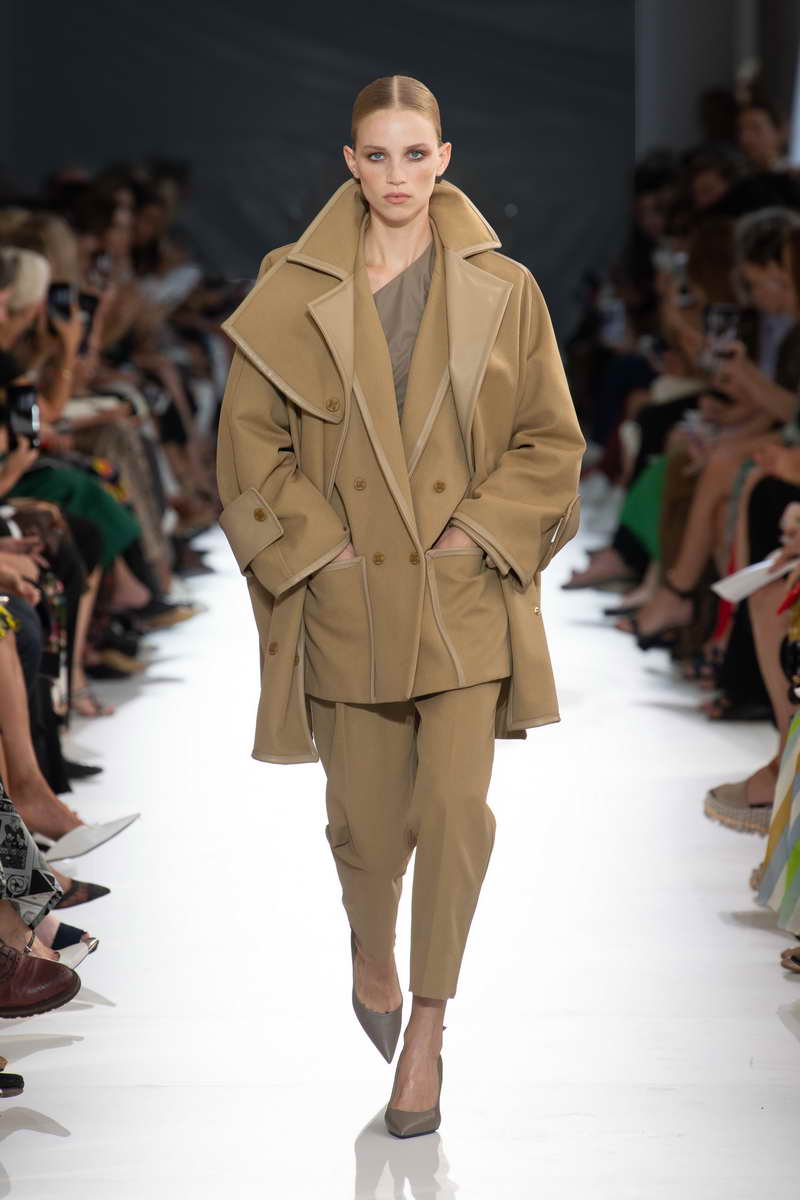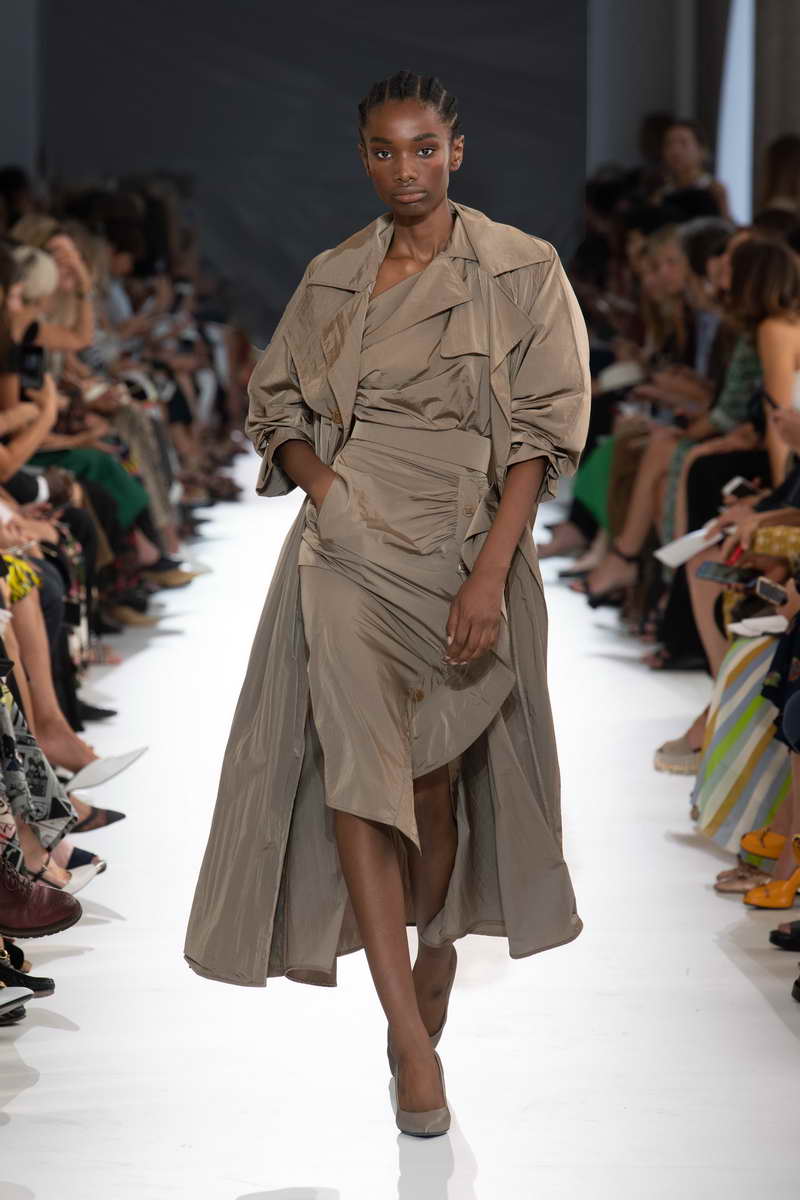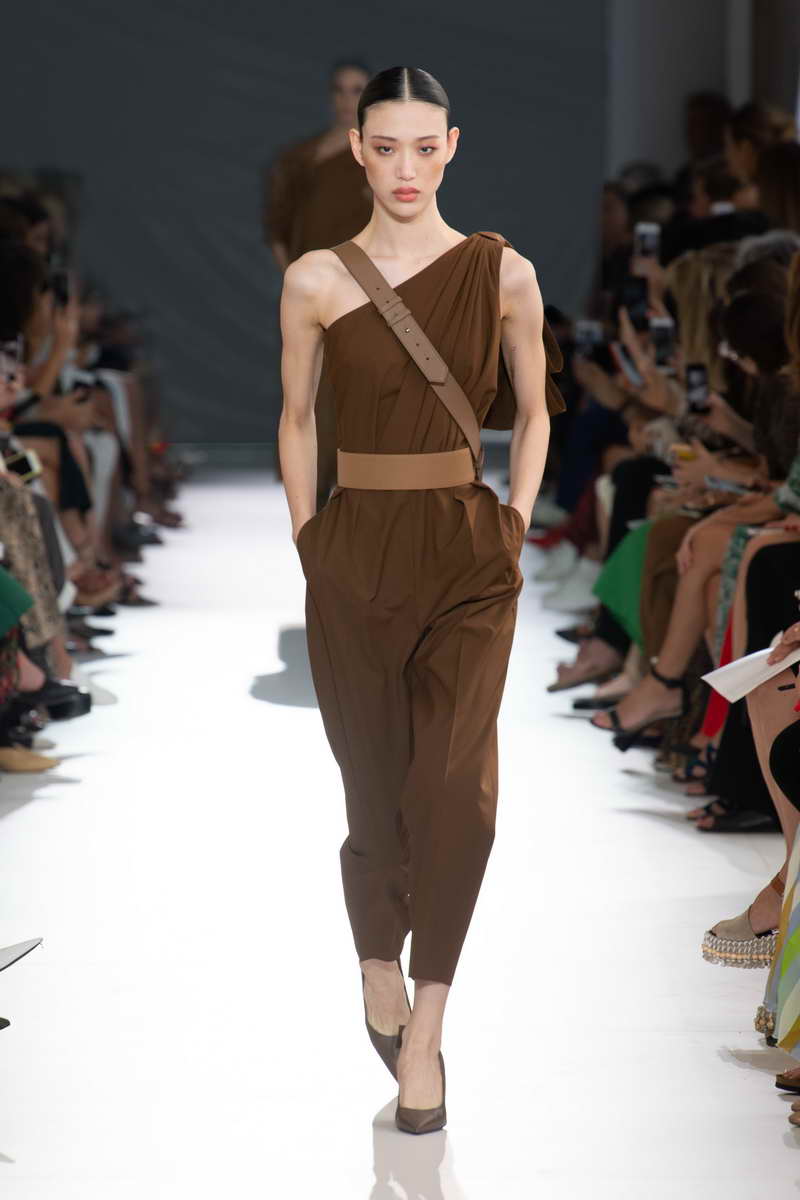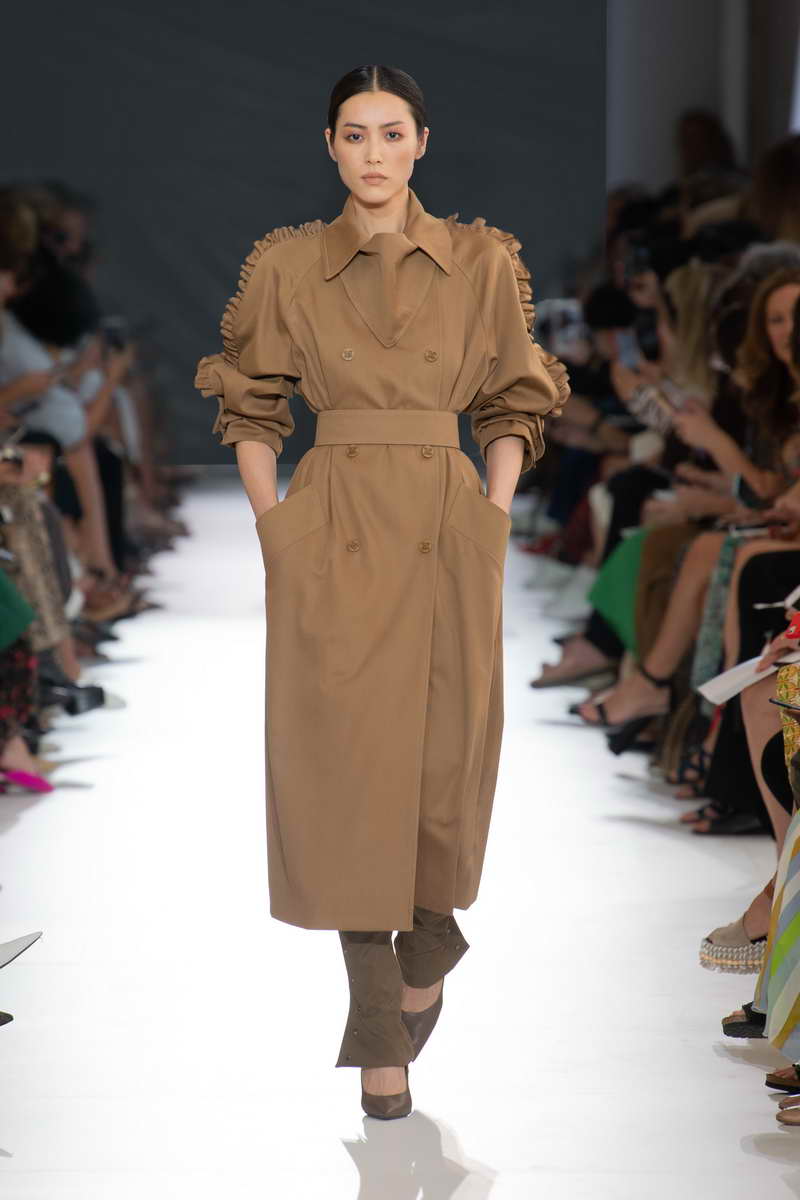 Max Mara重塑經典、再創傳奇,將設計目光轉向史詩傳奇、神話傳說等描繪人類歷史的經典故事。這些故事本身從未發生改變,但不同的年代對同樣的故事有不同的理解和解讀。今天,我們正以女性視角重新解讀和改編這些經典作品。Emily Wilsons作為首位翻譯《奧德賽》的女性,揭露並糾正了幾百年來以男子氣概為中心的誤譯和錯譯。Margaret Atwood創作《佩涅羅珀》,從務實、聰慧、隱忍的奧德修斯之妻佩涅羅珀的視角,重新講述了《奧德賽》中這一令人耳熟能詳的經典故事。Madeline Miller的全新作品《喀耳刻》將邪惡可怖的女巫喀耳刻塑造成了擁有強大智慧的女性,敢於直接面對自己的真實內心和想法。身份顯赫的安菲特裡忒是海洋女神,也是眾神之母蓋亞的曾孫女。但好戰尚武的波塞冬掩蓋了她的光芒,昔日的海洋女神只能以波塞冬之妻的身份退居次位。如今,Max Mara讓幾百年來始終默默無聞的安菲特裡忒重返榮光。同樣,Max Mara也一直沉浸於對品牌傳奇歷史和故事的探索和解讀。20世紀80年代,設計女王Anne-Marie Beretta是當時品牌的創意靈魂。她同樣癡迷於探索經典作品中強烈象徵的意義。公司檔案中收藏的肩部線條硬朗的廓形設計、不對稱垂褶、鈕扣和風格鮮明又實用的各種經典細節,將被重新演繹到全新的設計中,成就品牌新的傳奇。
為了經過受眾神之母蓋亞設下各種惡劣天氣的考驗,品牌推出了適用於航海時穿著的蠟染粘合風衣和防水油布服飾,兼具設計感和實用性。我們從安菲特裡忒掌管海洋世界的神奇魔力中汲取靈感,用蜿蜒曲折的波浪形荷葉邊來展現充滿奇異色彩的海洋生活,勾勒出寬鬆夾克和雙排扣大衣的輪廓結構。
Max Mara使用橄欖色、赭色、純白色和深藍色等地中海色調,想像並打造出時尚現代的亞馬遜女戰士形象,驕傲、熱烈、勇敢。斜挎Atalanta手袋,單肩襯衫和腰間打結的短裙,配以英勇無畏的Briseis太陽鏡,這便是一套全副武裝的冒險裝扮,可穿越灼熱的沙漠、橫跨洶湧的大海、追捕兇猛的多頭海怪,或在雨天上班。