Trendystyle interviewed top make-up artist Lloyd Simmonds backstage at the Les Copains FW 2016 2017 Fashion Show in Milano. The make-up artist explained us the make-up look for this show and updated us on the newest make-up trends for FW 2016 2017. He had some very exciting news for us! Check out the video and/or read the interview below.
Can you explain us the make-up look for the Les Copains FW 2016 2017 Fashion Show?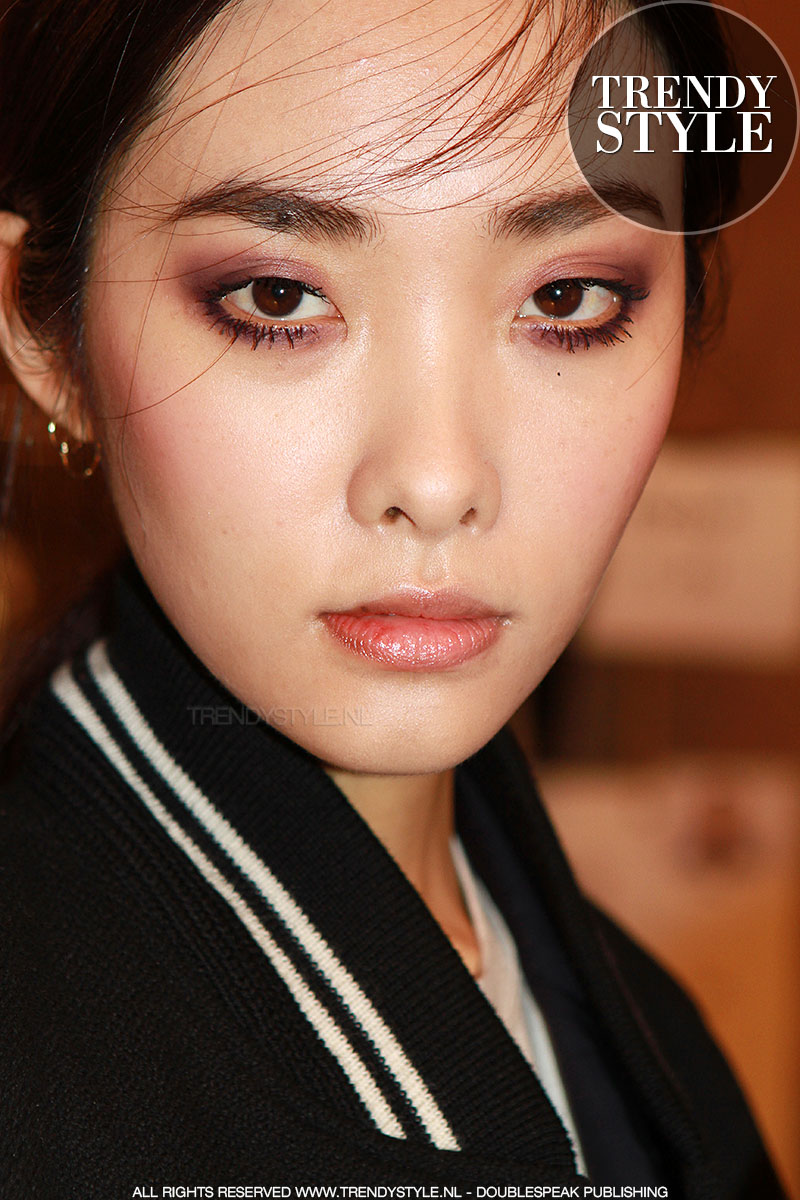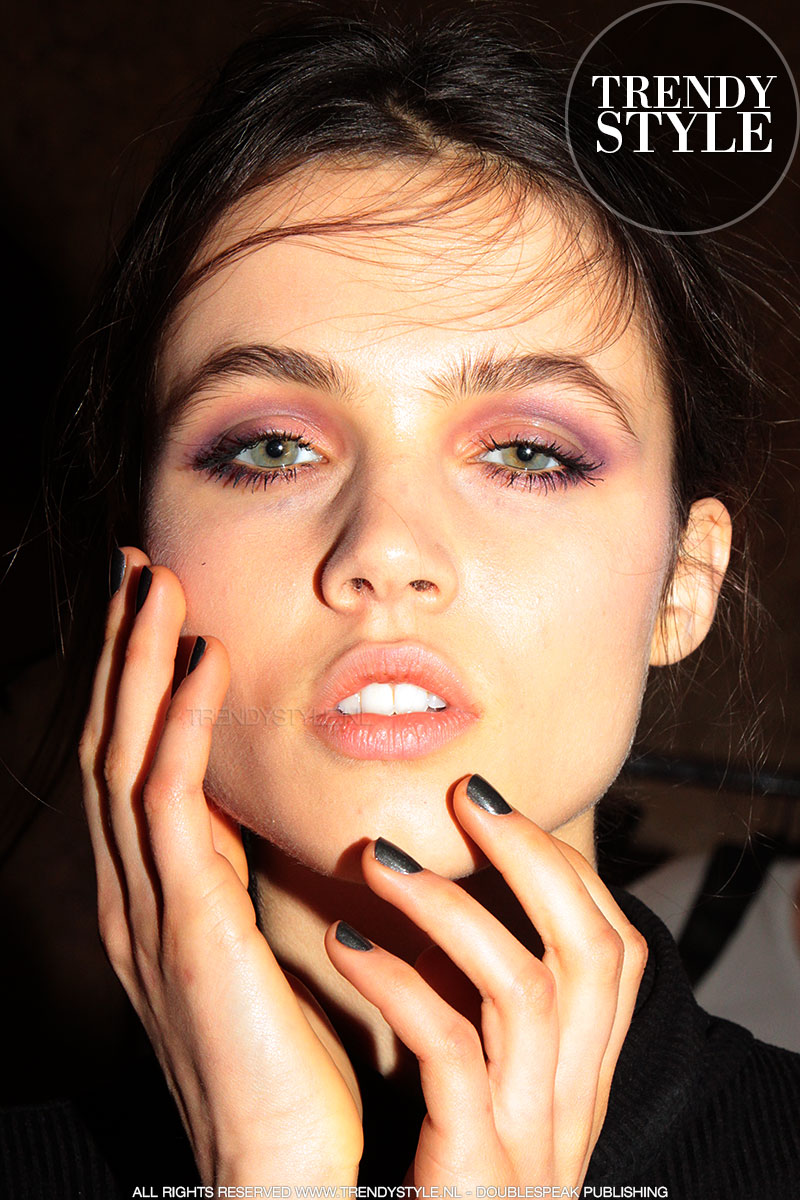 The designer wanted a fresh and young approach, however still a very decorative and a sort of embroidered – there is a lot of embroidery in the collection – kind of make-up. So they wanted to keep it fresh. We started with a fresh, glowing skin. And then we created with gloss eye in dark pink, purple and black cream colors. The eyes are all decorative and sparkly with lots of mascara. But very fresh.
The skin is very important. A glowing healthy complexion makes the make-up modern. So we used a lot of Strobe Cream (M.A.C). The new Strobe Cream that is coming out in the fall gives a beautiful peachy shimmer.
What make-up trends did you notice for FW 2016 2017?
There is a trend but that is that everybody does what he wants. There is not going to be a trend anymore, there is going to be a hundred trends. There was a lot of dark red mouth for example, but there was also a lot of black greasy eyes. There is a lot of different things. What is modern today is that a person takes everything – like yesterday at the Gucci show – and mixes it up. That is what is modern about make-up today. Today you have a red lip, tomorrow you have a black eye. That is modern. You are different woman everyday.