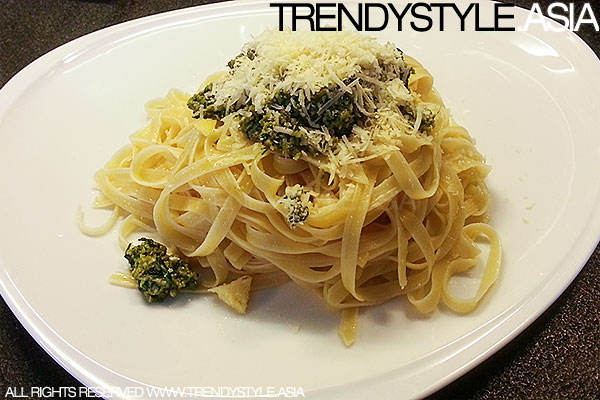 The Italian pesto sauce must be prepared with a marble mortar and pestle. Let's forget about the food processor. It is great to work with fresh herbs and to actually touch (and smell) the food while preparing it.

'Pesto' comes from the Italian word 'pestare' which means 'to pestel, to grind'. While crushing the fresh basil in the mortar you will immediately start noticing a very strong and pleasant smell.

A large bunch of basil pesto sauce makes enough for a few meals. You can easily keep the sauce for a few days in the refrigerator, or freeze for later.

Alessio

INGREDIENTS FOR 6 TO 8 PERSONS
1 bunch of fresh Italian basil (only the leaves)
Pine nuts (pinoli)
Circa 50 grams Parmesan cheese (freshly grated)
Circa 50 grams Pecorino cheese (freshly grated)
1 or 2 cloves of garlic
Extra virgin olive oil
Sea salt
YOU WILL NEED…
A mortar and pestle.
HOW TO PREPARE THE PESTO SAUCE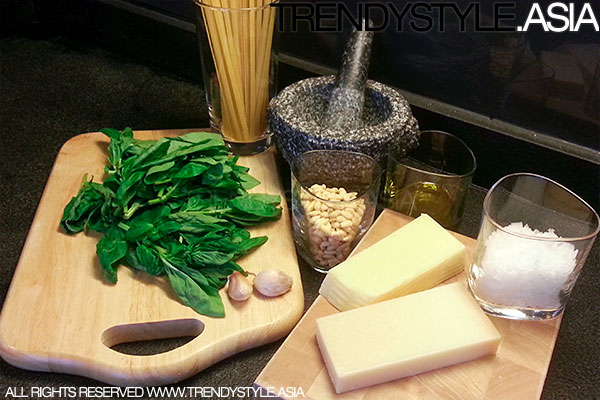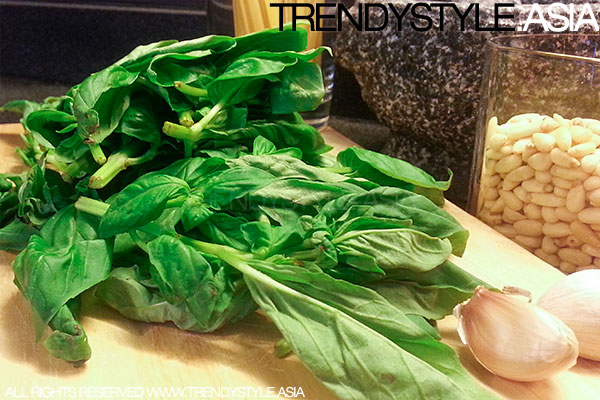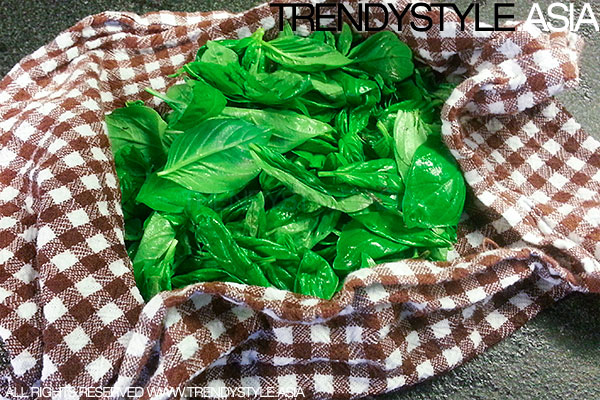 Remove the basil leaves from the stems and wash and dry the leaves. Peel and chop the garlic and grate the cheese.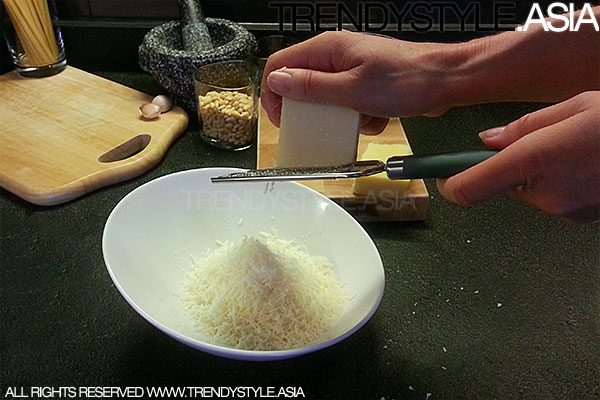 Add a part of the basil leaves, the garlic and the sea salt to the mortar and grind them to a paste. The salt will help you to crush the leaves. Add more leaves until you have turned them all in a soft green paste. Add the pin nuts and grind again. Add the cheese and go on grinding. Now add some olive oil and mix it with the rest of the sauce. About the quantity of olive oil: you will have to decide according to your own personal taste. Just drizzle it in bit by bit. If the sauce is too thick, add more.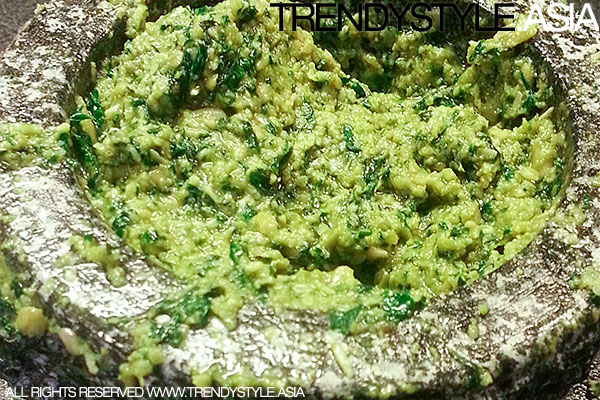 Serve the pasta with the pesto sauce and sprinkle some extra Parmesan sauce on top of every portion.
Done.
Alessio Cristianini for TRENDYSTYLE HONG KONG