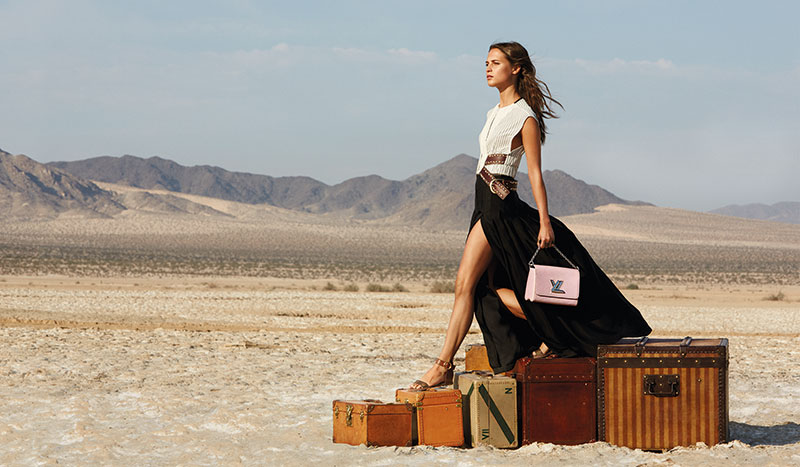 The "spirit of travel" lands in a new territory. Following a trip to the Caribbean, Louis Vuitton has packed its trunks for Palm Springs, California. This location is a natural follow-up to the 2016 Cruise collection which was staged here last May in an exclusive setting: the Bob and Dolores Hope Estate. This legendary Desert Modern home, a masterpiece designed by architect John Lautner, serves as the backdrop for the campaign's images.
A quest for freedom and adventure on the other side of the world is what the Louis Vuitton spirit of travel is all about. Here, the actresses of this campaign, Alicia Vikander and Michelle Williams, embody different facets of the Louis Vuitton woman.
Escorting these heroines are the emblematic Twist and Capucines handbags, as well as the City Steamer, a new model created by Nicolas Ghesquière that was unveiled during the Cruise collection in Palm Springs.
The campaign images were shot in the desert in Palm Springs, a spectacular landscape of raw space and escapism captured by photographer Patrick Demarchelier.
Photographer: Patrick Demarchelier
Stylist: Marie-Amélie Sauvé
Hair: Paul Hanlon
Makeup: James Kaliardos