Presents a preview of the Autumn-Winter 2015-2016 menswear collection. For the Paris Men's Fashion Week in end of June, the Maison Louis Vuitton and the concept store colette are teaming up to open a men's pop-up store from June 22nd through July 18th.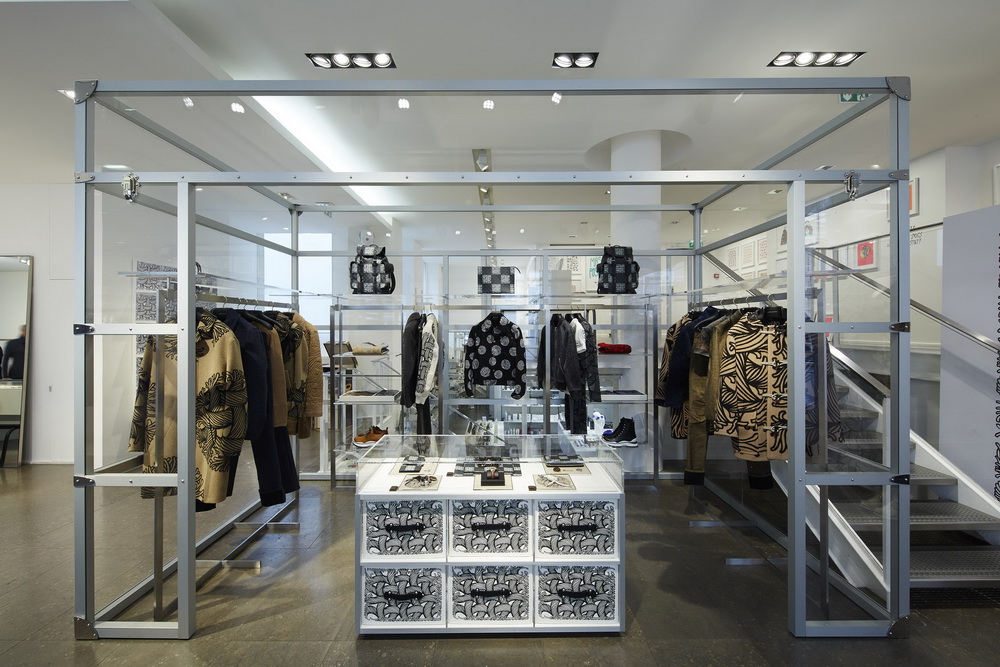 For this first gathering, a pop-up store located on the upper floor of the Rue Saint-Honoré hot spot will premiere a selection of pieces from Louis Vuitton's Autumn-Winter 2015-2016 show collection, homage to the creations of Christopher Nemeth, the late English fashion designer and artist.
The collection developed by Kim Jones, Artistic Director of Louis Vuitton men's collections, picks up on the famous cord print as well as the "Harajuku"-spirit silhouette that so influenced Nemeth's work in Japan. Inspired by Nemeth's exceptional archives, Kim Jones has brought the artist's heritage into 2015 by innovating through new research into textiles and techniques.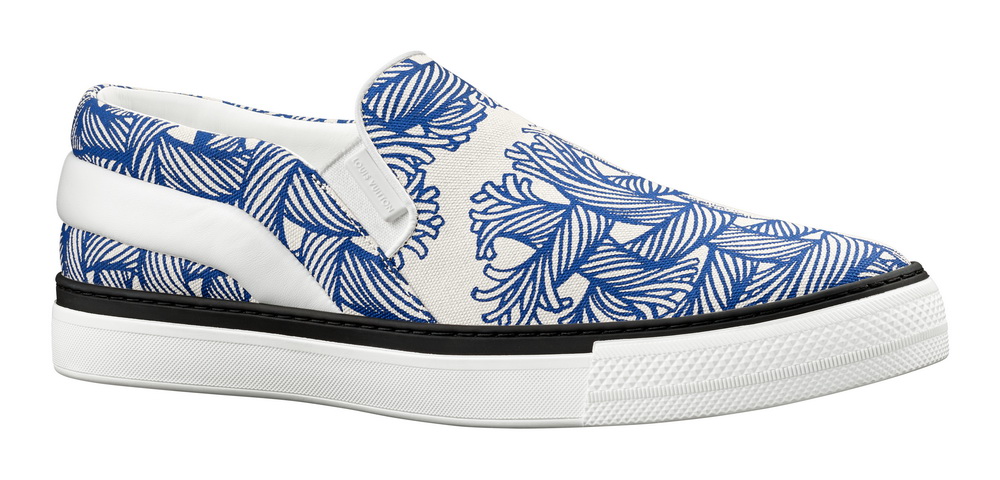 For the first time in Europe, Louis Vuitton is showcasing its entire men's universe outside of its own shops to offer colette customers a wide selection from the show collection. Special displays designed especially for this setting will occupy all of colette's windows, inviting onlookers to enter a new kind of trunk, a veritable jewel-box presentation of selected ready-to-wear, leather goods, accessories and watches, as well as an exclusive, limited edition of the Twister canvas tennis shoe.
Thanks to its perfect coherence with the collection's cosmopolitan message, colette as a true platform and cultural destination is probably the most appropriate Parisian location for reaching beyond fashion to express Kim Jones' vision of Nemeth's work.
"I am really excited about the idea of collaborating with colette on this beautiful project. Its position at the crossroads of fashion and culture makes colette the ideal place to celebrate Nemeth's genius. Knowing that the young Louis Vuitton apprenticed in exactly the spot where the concept store stands today makes doing this project here an even more obvious choice!" explains Kim Jones, Artistic Director of Louis Vuitton menswear.
colette shares his enthusiasm, notes Sarah Andelman, Creative Director of colette: "Every season, I would ask Kim Jones if we could have his collection at colette. I loved his collaboration with the Chapman brothers. Finally, here's a collection that's right at home with us! We are very proud to finally welcome Louis Vuitton at colette with this collection in homage to Christopher Nemeth. In addition, we will be presenting some original pieces by the artist, straight from Japan."
Available from June 22nd, 2015 at colette – 213 Rue Saint-Honoré, 75001 Paris – as well as in selected Louis Vuitton stores.