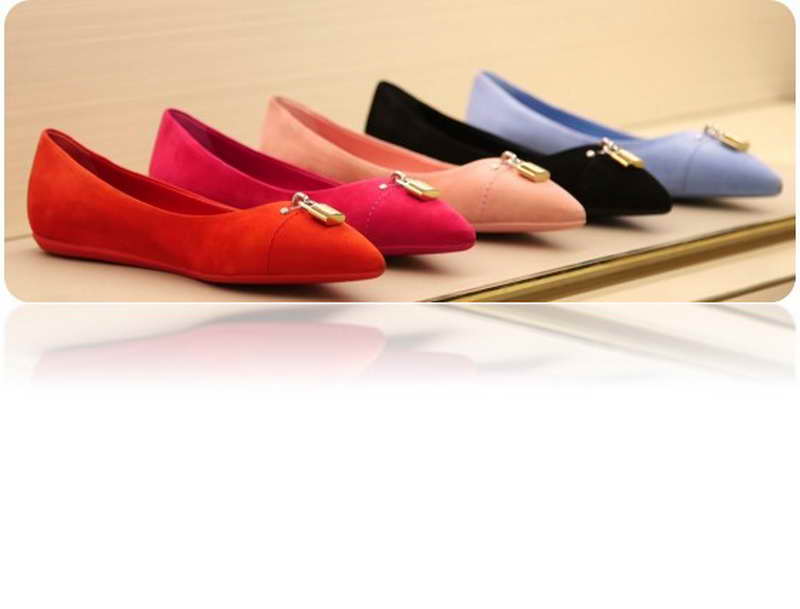 Accessorized with an iconic Louis Vuitton padlock, this chic ballerina in suede baby goat leather offers exceptional lightness and comfort owing to its ultra-supple rubber sole.
Inspired by the locks on the Louis Vuitton trunk, the Pinky Swear Ballerina pays tribute to the house's heritage.
An array of vibrant colors to choose from included Noir, Fuchsia, Rose Clair and Rough. The velvety-soft suede calf leather offer a comfortable, ultra-supple and foldable rubber outsole with malletage detailing.
Perfect for a fun playful date with a miniskirt or dressed up with cropped jeans. This versatile ballerina is perfect for all occasions.