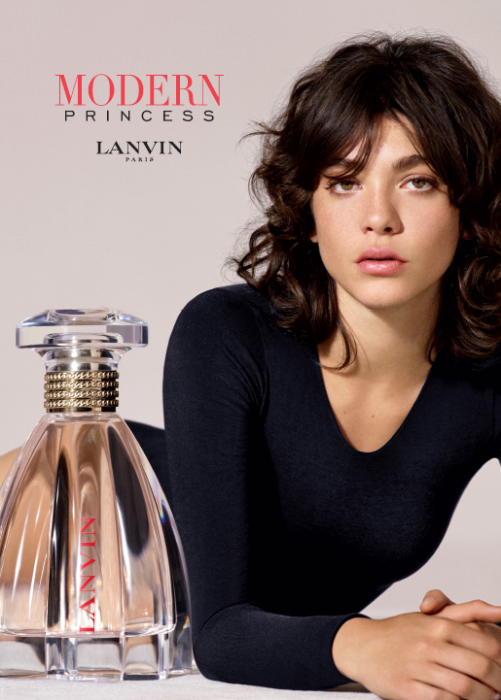 With this new fragrance, Lanvin explores a new, highly contemporary vision of a woman: one who lives in mysterious ways, one who accepts the hidden, unmentionable facet of her actions, a rebellious adventurer.
Free-spirited, she lives the life of a disarmingly modern princess, of one who breaks rules in general, and rules of romance in particular. Glamorous, untamed and fiercely sensual, she uses her own free will, playing with secrets and certainties. She has never been held prisoner of anything, nor of anyone.  She creates her own destiny. Her freedom is precious.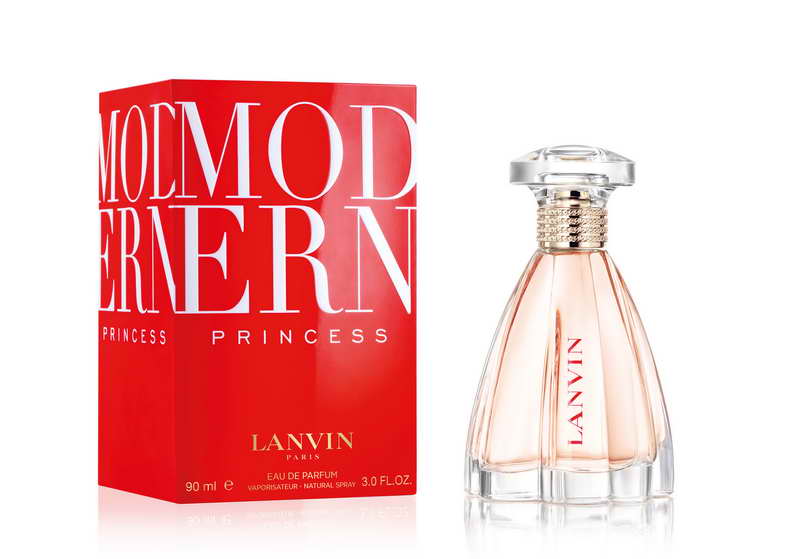 THE STORY
Freedom, adventure, intensity, acrobatics… In her contemporary castle, this woman – a secret agent, perhaps? –thrives on an intriguing double life, returning home at dawn. What was she up to during the night? Bold and determined, she is definitely not a slave to her feelings. She sheds her spy's armour to slip into a diaphanous red dress, because she is a woman of contradictions. Dangers, prohibitions… When her man meets her, she closes her eyes to savour every moment of their kiss. She alone holds the key to her story and, on her skin, a fragrance brimming with duality. 
THE FRAGRANCE
"Texture, emotion and plenty of sensoriality" – Christophe Raynaud, Firmenich
In this sexy floral, the combination of jasmine and Pink Lady provides a new temptation. The top notes are young and invigorating, almost innocent, with apple and redcurrants – mouthwatering and delicious. The middle notes are more womanly, with a great deal of self-confidence and attitude. The dual personality of jasmine, at once delicate and carnal, flirts with the timeless elegance of freesia. Fragile, romantic and delicate on the surface, it gradually becomes unsettling and alluring as it is released. This assertive femininity becomes even stronger in contact with white musks, which provide an ultra-sexy, velvety feel. The last woman to reveal herself is an extremely sensual one, transformed even into a femme fatale with vanilla orchid. Blond wood brings a luxury that only she can take on, and the white musks provide sexy, intense comfort, like a caress on the skin.
THE DESIGN
Versatile and multifaceted just like this modern woman, the bottle is dressed with a vertical signature set onto sensual curves. A metal chain – the symbol of the House – is wrapped beautifully around the ring at the bottle's neck. Resonating with this spirit of contradiction, the resolutely modern box conveys the same duality of colour: an explosion of passion red from which bursts a shimmering white logo, synonymous with absolute purity.
 THE FACE
Playful, spontaneous, urban and fiercely sexy, the model Steffy Argelich is the face of this new fragrance by Lanvin. She possesses an irresistible charm, innate sense of elegance and romantic urban charisma that are in perfect synergy with the spirit of Modern Princess: modernity, natural femininity, a free spirit and independence.
Price Range
Lanvin Modern Princess EDP HK$730/ 90ml
Lanvin Modern Princess EDP HK$548/ 60ml
Lanvin Modern Princess EDP HK$390/ 30ml
Launch Date
April, 2017