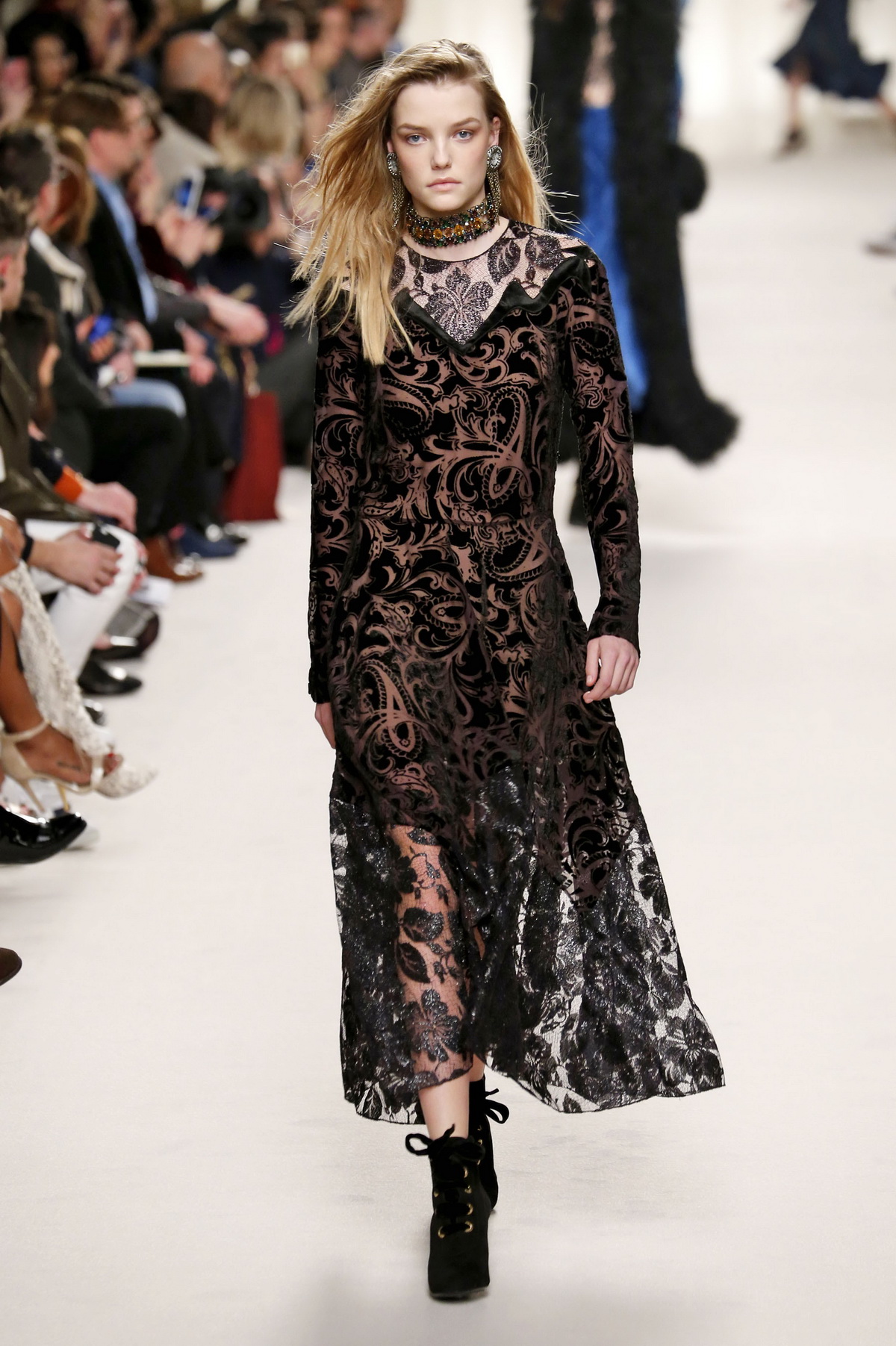 Falling in love with a moment of time. This is what this winter 2016 collection is all about. While designing this new wardrobe, the Creative studio had the Lanvin woman in mind, though deeply rooted in the rich heritage of the brand. One of the most innovative designers of her time, Jeanne Lanvin had created a whole universe out of love and liberty. This holistic approach to design must have felt very free and liberating in the past time: it still does today. Excitement and euphoria, freedom and emotion are the soul and the heart of this vibrant Lanvin woman, indulging into a cinematic electric mirage.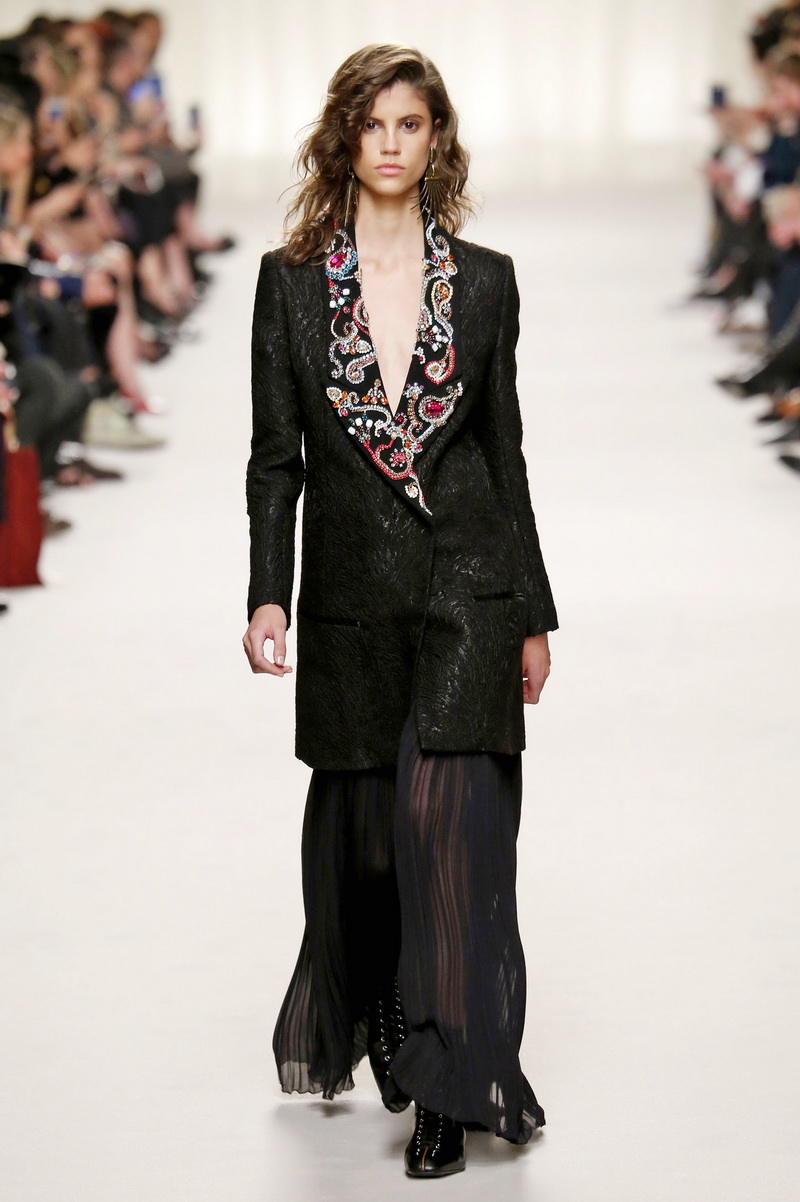 She is tender but strong, vibrant and electric in her aura, where she embodies glam and opulence. She is sensual, with a dose of noblesse; vivid and very spirited. This woman has a strong desire to dress up and express herself impulsively through her wardrobe, showing the different facets of her character, twisting bold men's tailoring with a more tender side, favoring fluidity and sensuality. In this opulent collection, colors travel from vibrant saturated jewel tones inspired by aristocratic French interiors, to dreamy shades of vanilla skies and beaches in wintertime, offering an electric spectrum of shades and fabrics mixing together. Euphoria is the racing pulse, bringing vibrancy to the textures, jewelry and furs, from lavish colors (deep purple, metallic silver and copper, night blue and black) to glowing pastels (lavender, mint, aqua, apricot). The mirage gets more and more electric.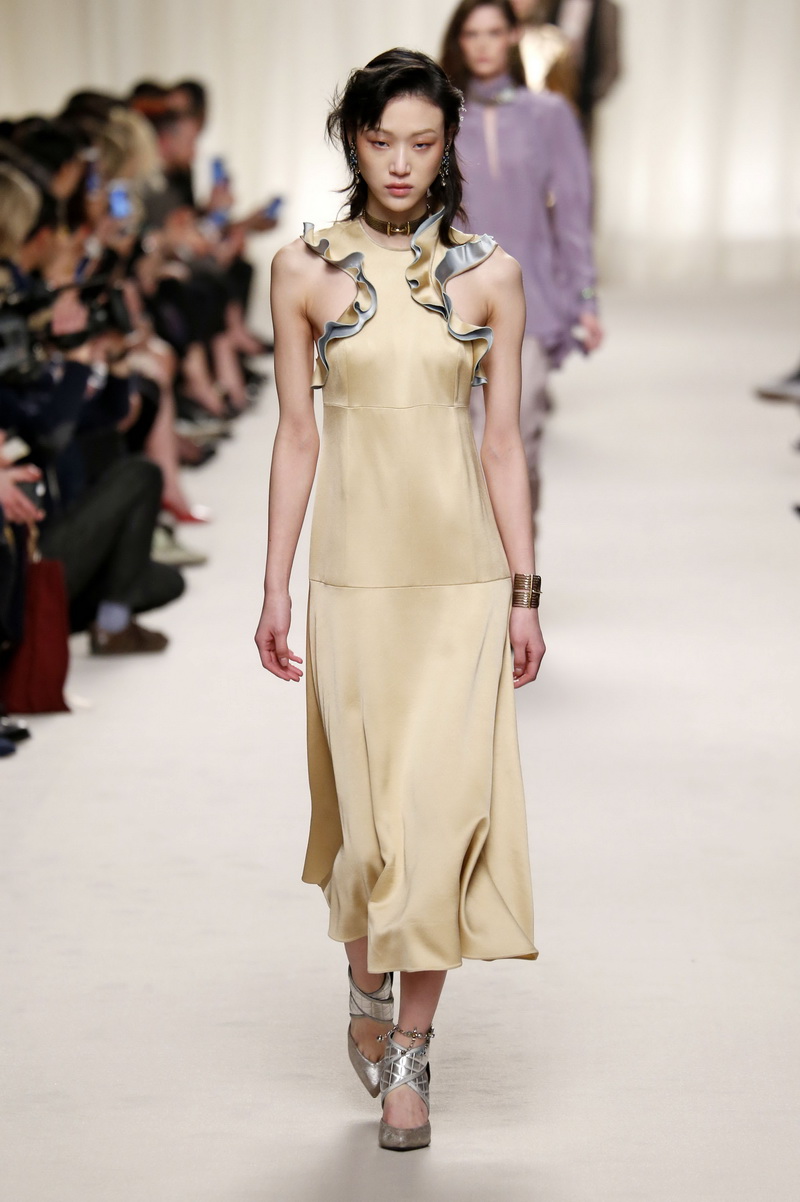 Glamorous without ever being too serious, the allure is bold. Psychedelic moiré jacquards or flower brocades, crushed fluid velvet or sparkling "dévoré", intricately collaged patchworks of silk moiré and iridescent lace… Rich textures and fabric combinations provide this feeling of euphoria throughout the collection. Iconic whimsical "bijou dresses" are sculpted in rich printed velvet and adorned with electric scrumptious embroideries, inspired by Jeanne Lanvin archives. Structure meets fluidity and playfulness, an iconic element for Lanvin; the magic of lights reflects everywhere, from metallic leather pants to blouses and dresses in a mix of shiny metallic and mate laces. Irregular ruffles softly flutter around dresses in printed velvet. A striking fur coat is made of astrakhan and fox printed in rising shades. Contrasts reflect also in traditional men's tailoring: suits with strong tailored shoulders are cut from authentic check fabrics but mixed with the tenderness of the glowing pastels.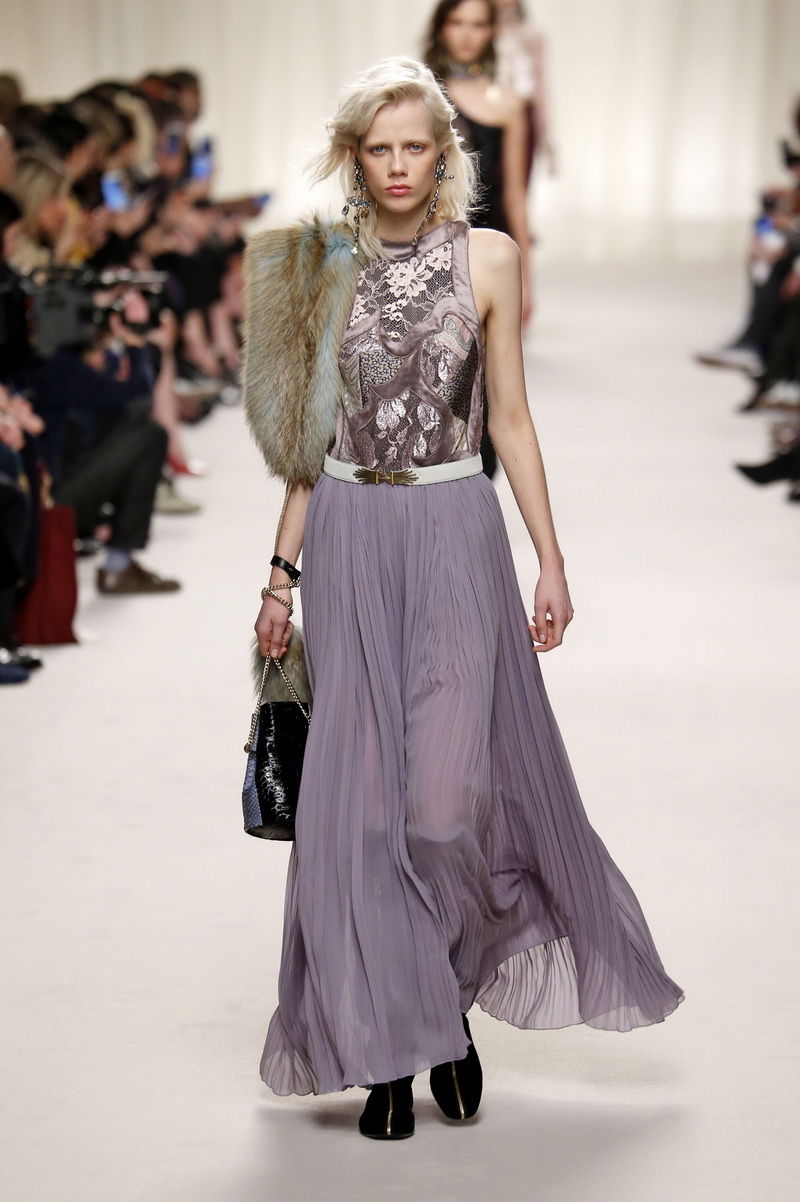 Colored crystal chokers, palm tree pieces or tiger eye pendants: the jewelry is an essential part of this Winter silhouette. Pieces in crystals are suggested in dark and pastel tones. Worn above the metallic lace blouses, as a statement like a diamond choker, they are paired with long fluid exaggerated earrings. The vibrancy of this electric mirage is in full effect.