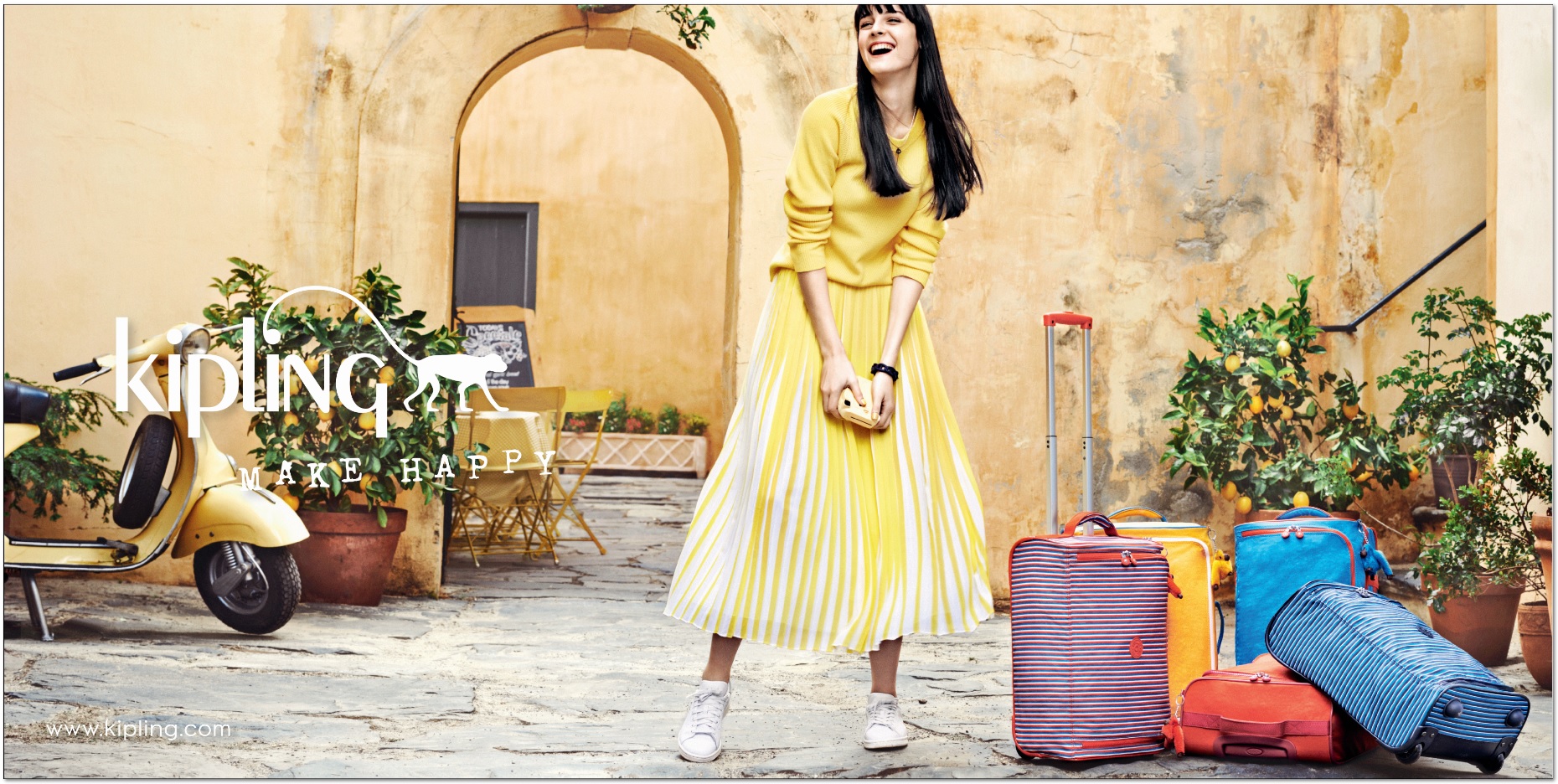 Jetting off to explore new places this season?
While you're packing, don't let your luggage weigh you down. "Stay Organized" and travel hassle-free in style with KIPLING's space-maximizing luggage bags and efficient carry-on travel organizers. Inspired by the Italian Riviera, a seaside resort in Mondello Sicily, as well as vibes from the late 50's, this collection features new refreshing colors like sunburnt orange, sunflower white, and cobalt blue. Vivid prints like blue flower, dazz mozzaic and baltic mint are also bound to brighten up the plane ride.
The PALMBEACH carry-all handbag will be your perfect companion with loads of independent compartments to fit all your carrying needs no matter what activities you are longing for. While during those long-haul flights, the well-organized compartments guarantee a safe spot for all of your toiletries to ensure everything is handy and at your service. For on-the-go, conveniently connect it to your luggage using the handy trolley sleeve or throw it over your shoulder using the removable shoulder strap for easy access and a chic relaxed look. Stay light in the sky by tidying up your mobile/computer chargers, accessories, medication for travel using the set of 3 IAKA L Wristlet, with its individual pouches, perfect for organization.
Breeze through the airport and keep your passport and travel documents all snug and secure in one cute and easy-access wallet, the TRAVEL DOC. Perfect for 2-3 days' trip, pack all your essentials in the stylish yet durable JULY BAG.  For 4-6 days' trip, you'll adore the TEAGAN XS, equipped with plenty of secure pockets.  Finally, take functionality out for a spin and enjoy smooth packing with the super portable TEAGAN L luggage, decked out with separate compartments and duffle straps to make life easy on-the-go during 7-day trips.
Make the most out of your vacation and get ready to fly away from packing frustrations with KIPLING.