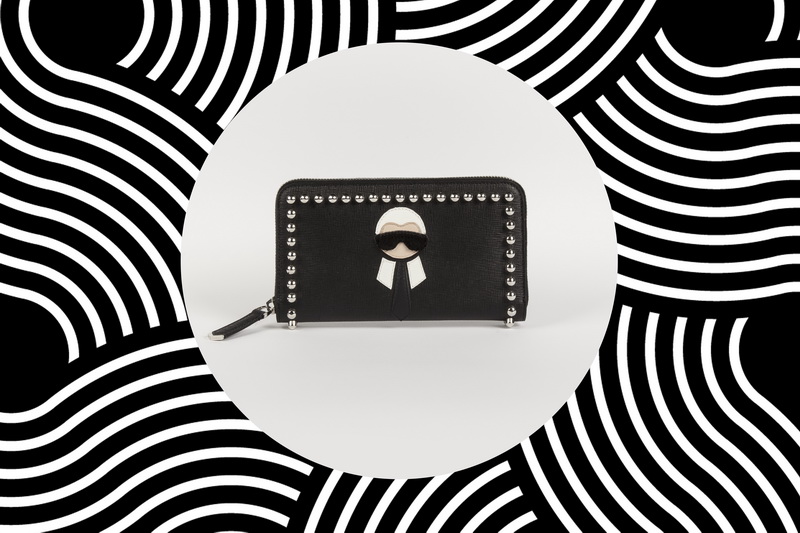 For the Spring/Summer 2016 collection Karlito, the popular Karl Lagerfeld like fur FENDI charm, adds on to his fun, colored kiddasia fur crest, a punk look giving life to the Punkarlito capsule collection.
Karlito is back with an exclusive limited edition, eye-catching small leather goods capsule collection which is both ironic and edgy, fusing fur with leather and studs in a rock punk yet luxurious way.
It features unique small leather goods accessories as wallets, purses, pouches including unique iphone and ipad covers.
Black leather with white details and a black mink touch for the Karlito 's face 'sunglasses'.
A leather face and metal studs in black, silver and gold give a total new look to Karlito.
Available to buy on fendi.com and in FENDI Boutiques worldwide.
KARLITO化身Punk界巨星!!! KARLITO goes Punk!!!