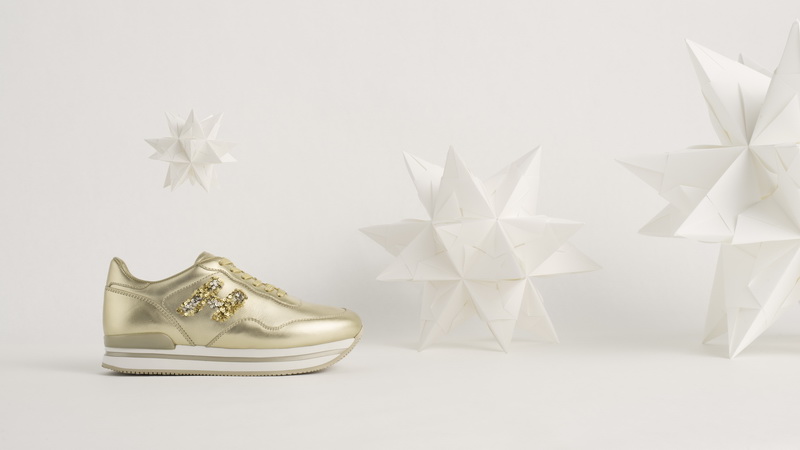 A new take on HOGAN's informal elegance for the coming Xmas fetes with the brand's 2015 Christmas special collection.
The iconic HOGAN's sneakers Interactive and H222 come in a lively platinum leather, enriched by a twinkling "H" layered of gold and silver sequins.
A mid-size clutch pairs with the same signature bright-touch. Double zipped pockets and practical front band for an easy hand grip.
These exclusive styles perfectly represent HOGAN's unique vision of casual luxury for every occasion. A philosophy where quality and style are always cherished.
The 2015 christmas special edition will be available at all HOGAN boutiques worldwide and on hogan.com, starting mid november.